For Lauren Milligan, a playing career that has spanned from the grass roots in the South of England to playing in the WBBL has done plenty to shape how she attacks her most recent challenge - coaching.
We spoke to the 27-year-old as part of UK Coaching Week to discuss her role at Oaklands College as the WBBL side's player-coach plus the leader of the WEABL programme, and how everything during her playing career had set her on the way to an unexpectedly early call to life as a play caller. 
"I like being around people talking to people and being social. I mean, coaching is the perfect way to be able to use what I'm good at off the court as well," says Milligan, summing up one of the things that attracted her to coaching in the first place. 
That statement provides a logical introduction to a woman for whom basketball is a clear passion, being around it in any form as player, coach, spectator and the rest. It wasn't always that way though, with early steps into the sport coming from her physique over anything else. 
"I started playing netball when I was in school. When I actually went to my first trial for basketball, I was just lanky and tall, I'd never played before, and I didn't make the team. Someone got injured and a spot opened up, so I got in and yeah, it just developed from there. I got the Most Improved Player award in my first season and just loved it."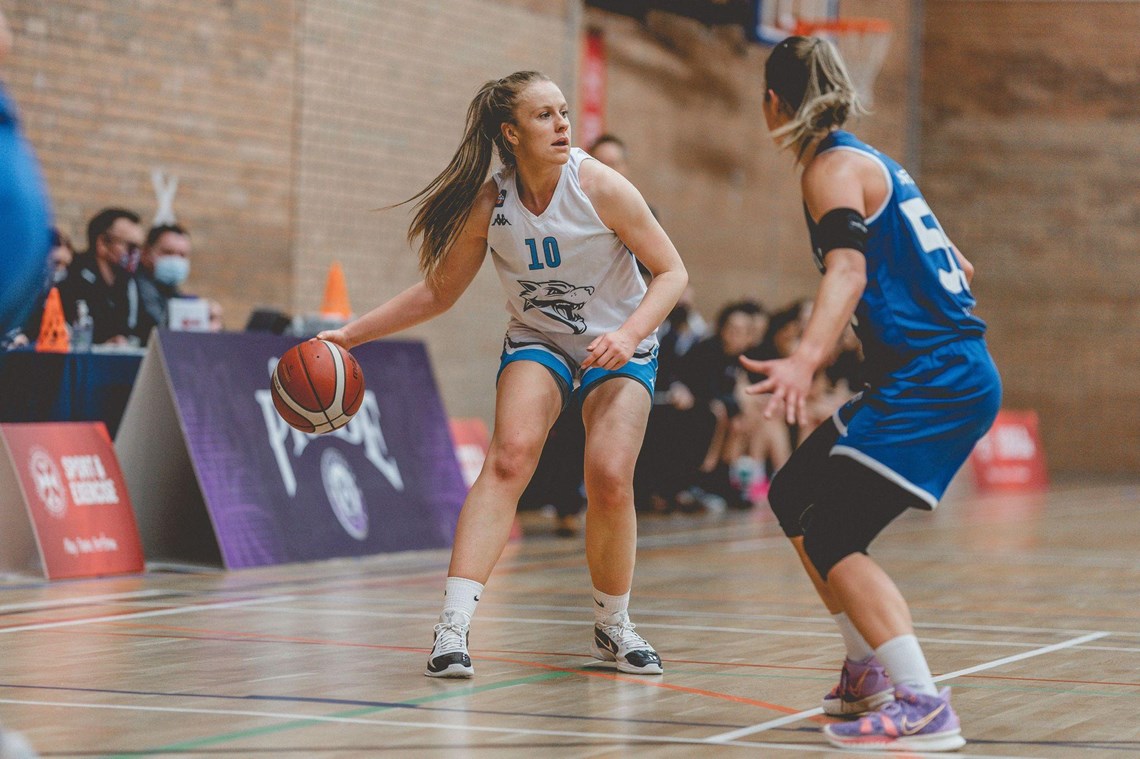 With the hook now firmly in place, Milligan played locally, recruited by two familiar faces in Lee Ryan and Michael Ball, both of whom Milligan now calls colleagues at Oaklands, and before long she had reached England U16, U18s and eventually Great Britain U20s. 
"It was daunting at first, obviously. I was always a defensive player, I got pulled into national team to guard the other team's best player. I was sort of like that hustle player, the girl that kept everyone together. 
"I just made friends and became more comfortable around the other girls. I'm still really close to people like Shequila Joseph, Janice Monakana and Cheridene Green and people like that, Leah McDerment, we were all on the same team.  
"It's just cool because we're all from different backgrounds, and it was just so cool that basketball pulled us together." 
A trip to the States beckoned, picking up a spot in NCAA D2 with Philadelphia-based Chestnut Hill that rewarded her with a degree in Marketing, but it also opened her eyes to a different side of the game and an early lesson that she'd retain for her own coaching career.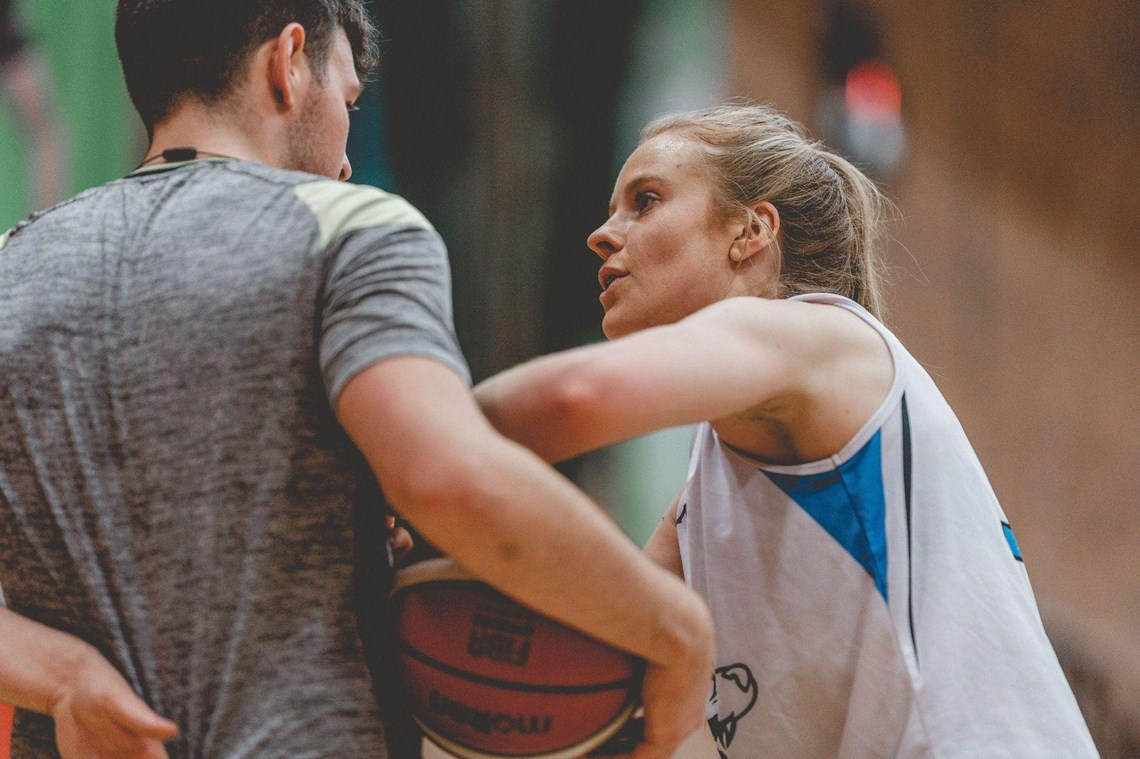 "Out there, for coaches, it's very much a business. So it's very cut-throat. Like if you have a bad practice, you can't really expect to get on the floor the next day. 
"Fortunately, that environment was something that I really thrived in, I'm normally motivated by those around me rather than from myself. It was intense, I would say the coaches are different out there in that they see you as a basketball player, not necessarily a person. 
"Once I got into my own coaching style, I always try and make good relationships because I know how hard it was when you feel like nobody is there to care about you." 
Moving back to England once her studies were over, Milligan came to Oaklands with an opportunity to play in the WBBL, but just as quickly as that door opened, she was presented with a chance to pick up some coaching work and go down a whole new career path. 
"I came back to play, I also had a job in a gym as well, but then I started to think about what I could do. I didn't think I'd go pro, go out to Europe and do that. I needed to think about my career, I had my degree in marketing so I thought about that as well. 
"Then I thought, I'm social, I can chat to people, I'm a leader, why wouldn't I think about coaching? Michael [Ball] got me involved in an U12 programme, kids basically coming in and bouncing a ball for the first time. 
"Just being in that environment and helping kids develop, I really enjoyed it and seeing someone coming in and being scared to dribble a ball and then the next week, she can dribble it two or three or four times, their face just lights up, that was always something really cool."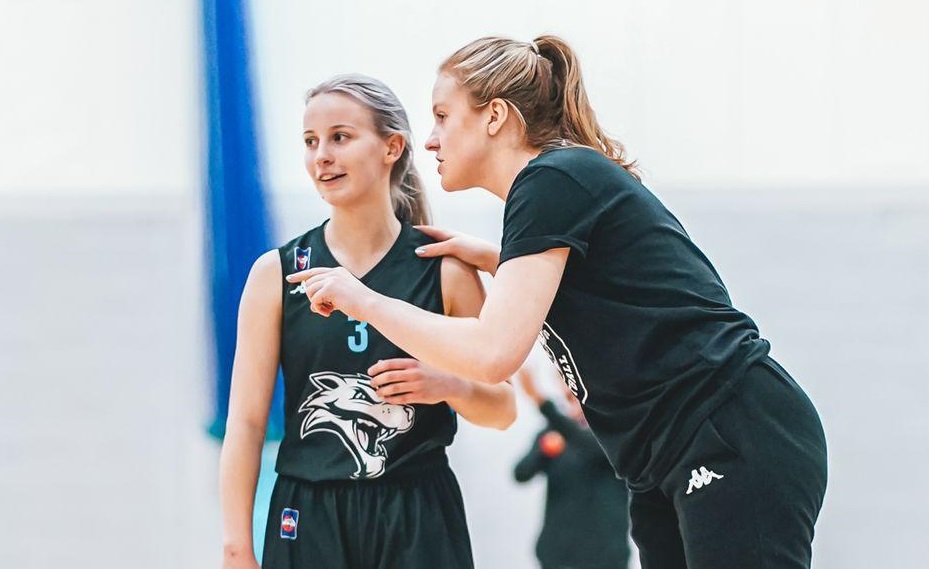 Milligan didn't stop playing, far from it as an in integral member of the WBBL side, but she did continue her off-court commitments, becoming assistant coach for the WEABL side before eventually taking the reins of the programme after finding a niche that really worked for her. 
"Being around that age group, I was like wow! Obviously in college, players are aspiring to do something. You normally go to an academy because you have a goal to try and get on a national team or to go to the States, they have goals and just being around that was really cool for me. 
"I like being able to help those girls and guiding them because I've been there myself. I think that's important." 
That's where Milligan's journey begins to come full circle, with her own perspective and experiences within the game colliding with her newly emerging coaching path, and how she can shape the game for others that are just beginning on their own road to potential success. 
"As a player, I was never like the standout superstar. I didn't drop 40 points every game or do any of that. It was always the small things for me, but those small things led me to big places and led me to doing cool things.  
"So I always try to get that across to the kids, that is not always about how many scores go into the basket but doing all those little things first. 
"Everyone's their own player, they have their own roles, but it's trying to instil that sort of hard work into people. It's something I believe passionately in because I do think for kids these days, sometimes being competitive can be seen that you're crazy, or that it's not girly, or it's not cool or whatever. So just trying to instil that in them is really important." 
Female leadership
Equally important to Milligan is making sure she's giving back to women's sport, and being a part of the female game is something she believes is important for the next generation of players. Whilst she confesses, she was lucky to be surrounded by some great influences during her younger days, her coaches still had one thing in common. 
"When I was playing, when I was younger, obviously I was surrounded by male coaches. And I just think looking back, if I'd had someone that was within our club and working with us that I could speak to and aspire to that was female, that would have been really big. 
"I have worked with the men here at Oaklands, but I do think that the power that I can have inspiring the girls is way bigger than the results I could get elsewhere. 
"And it's not just the girls at Oakland, but women's basketball in general. Because I'm younger, and I'm on social media and things like that, younger players do follow me and hit me up for help and advice. It's cool like that." 
A graduate of Basketball England's inaugural Leadership and Performance programme last year, Milligan added to her depth of coaching knowledge by surrounding herself with other basketball minds, enhancing her own approach with a common goal of pushing the women's game forward. 
"I'll admit, I never really put myself out there outside of my Oaklands bubble. I've got really good relationship with the coaches here, we talk all the time about basketball, but to reach out and speak to coaches that have different philosophies and different ideas and different ways of seeing the game was just huge for me. Especially during the lockdown where people could get lonely, it was great that we all had each other.  
"That was the main thing for me, building those relationships and having people from outside of my main bubble, if that makes sense.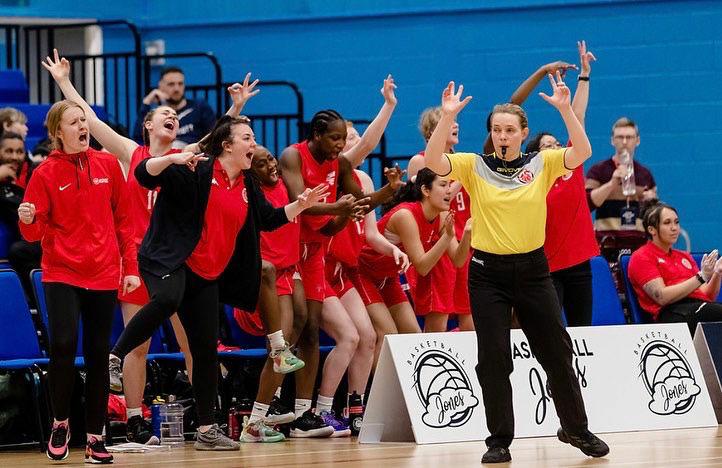 "Also, that they're all female, that we've all got aspirations that are the same. We all want to help the game to make changes for females and young females. It's just awesome to have that now." 
Despite her relatively quick rise through the coaching ranks, Milligan is still continuing to take on new challenges and expanding her horizons. Named as the head coach of the England U18 Women, plus an Assistant Coach to this summer's U18 GB Women as well, she'll head out to Europe this summer on the next step of her coaching journey. 
Despite those international opportunities, Milligan is quite sure that her immediate future still lies closer to home as an opportunity to push basketball forward on home shores is something she can't walk away from. 
"I want to stay in England just because, for me, the development side is so key. I want to be in England to help push the British talent through and make us a nation where people take notice of us. 
"I'm still very young in my career, so the opportunities I've had, that have been presented to me, I couldn't be happier right now."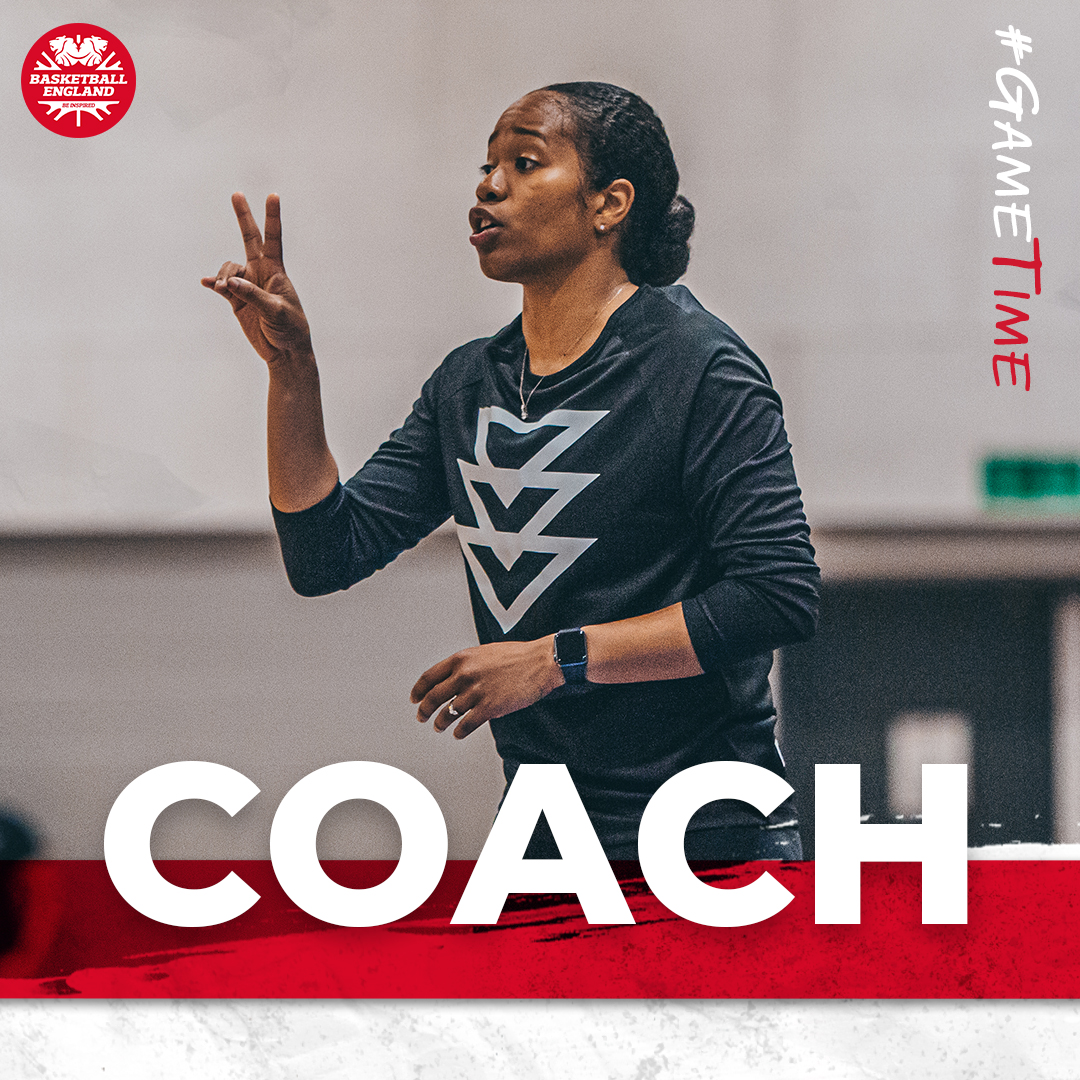 Basketball has the power to change lives. If you are interesting in becoming a coach or improving click the buttons below.
You can get involved in
as a player, official, volunteer or fan of
#TeamEngland
too - or by improving your local court with #ProjectSwish.
.