As the anticipation builds for the 2022/23 season, the structures for NBL and WNBL competitions have now been confirmed.
The senior competitions continue to go from strength to strength as the sport bounces back from the effects of the COVID lockdowns, with 147 senior teams entered for the new season.
That is an increase of more than 20% on 2021/22, showing the appetite from teams across the country to play competitively continues to grow.
There is a total of 28 teams entering the leagues for the first time as well, with seven in WNBL Division Two, and 21 spread across the divisions of NBL Division Three.
The National Cup is also scheduled to take place once again, with Stockport Lapwings and Team Solent Kestrels both aiming to defend their titles. The Cup final weekend is provisionally scheduled for 21 and 22 January 2023.
Junior structures will be released later this week.
.
Basketball England's Senior Delivery Manager Gail Richards said:
"It's fantastic to see the senior competitions continuing to move forward as we approach the new season.
"With the number of returning teams and new entries both helping to senior competitions to grow, we have high hopes that 2022/23 will be another great campaign for all those involved."
Defending champs
NBL Division One will remain a 14 teams division, with Team Solent Kestrels aiming to win it all for the fifth time in a row. Leicester Warriors and Oaklands Wolves have now departed for D2M, whilst Westminster Warriors and Manchester Magic have both returned to the top flight.
WNBL Division One also remains unchanged, with 12 teams all looking to best last season's winners CoLA, including newly promoted Brent Bulls as they replace Nottingham Trent University.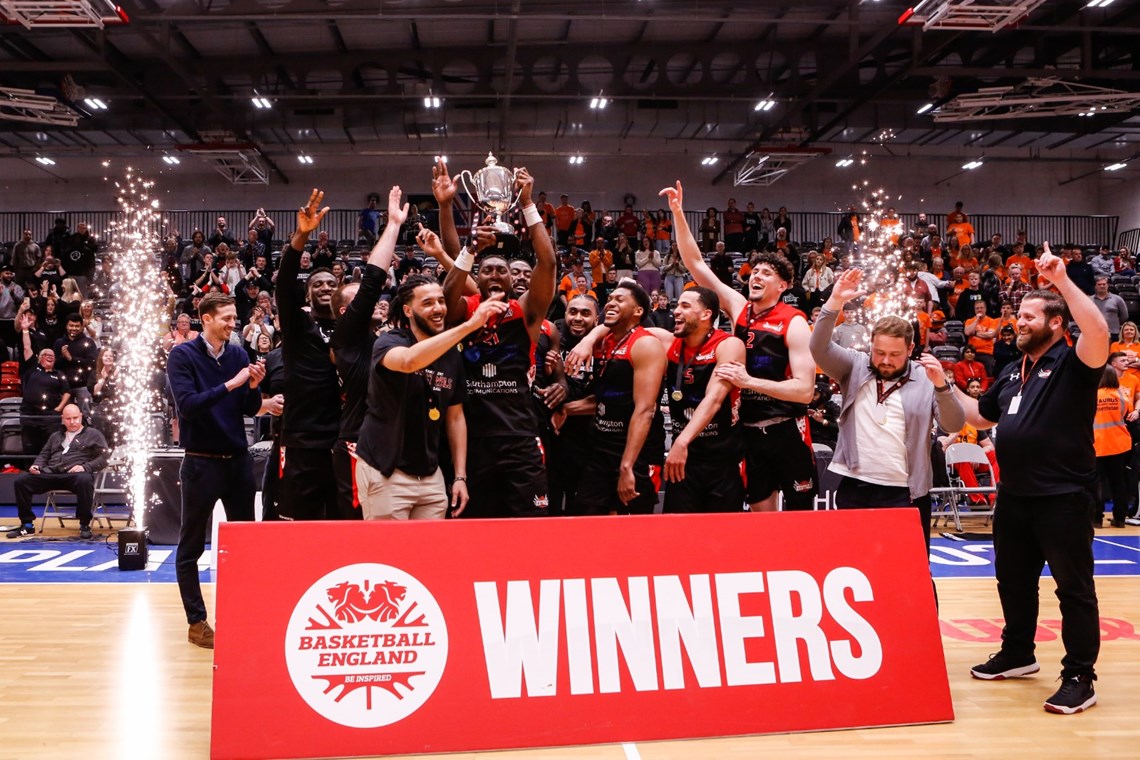 Feedback and requests
In line with NBL regulations, teams have until Thursday 30 June at 5pm to withdraw from the 2022/23 season whilst retaining 100% of their surety fee.
All entry fees should have been paid at time of entry or within seven days of when the initial entry application was made,.
All fees that remain outstanding from the 2021/22 season must be settled by 31 August 2022. Any fee outstanding after that date will lead to a club being locked out of the membership portal, with no member able to licence for 2022/23 until the debt is settled.
To make a request or feedback on this year's senior structures, please click the button below.
If you need to amend your coach or team secretary details since your entry form was sent to us, this can be done using the button below as well.
.
.