Belgrade National Teams Tournament
Men's tournament teams: Serbia 1, Serbia 2, France 1, France 2, Romania 1, Romania 2, Netherlands, Austria, Hungary, England, Mongolia. 
Day one fixtures: England 19-20 Serbia; England 21-13 Romania 1
Day two fixtures: 4.30pm: Quarter-finals
Women's tournament: Serbia U23, Romania U23, Romania, Poland 1, Poland 2, Germany, Austria, Hungary, England, Mongolia. 
Day one fixtures: 12:40pm: England 19-18 Germany; 2pm: England 13-12 Mongolia 
Day two fixtures: 2.20pm: Quarter-finals

Day one will be played in pools with a knockout phase and classification games on day two. 
.
Final selections
Only four can play in each game with the Team England coaches rotating the players as they continue to explore their options following an invitational camp last week and the trip to Romania. 
The players flew to Serbia this week to attend a practice camp at Novi Sad, before heading to the National Team Tournament in Belgrade. 
That will be followed by a further competition – the Big 12 in Voiron, France – before two squads of four are confirmed later this month in conjunction with Team England. 
With preparation complete, the teams will take part in the 3x3 competition at Birmingham 2022 between July 29 and 2 August.  
GB Men's Head Coach Julius Joseph said: 
"We know there are things to work on, but Romania has given us vital experience. I'm disappointed for the guys because they've worked so hard, but I'm proud of them and we move on to the next one and continue to get better and improve.  
"We've had one training camp and narrowly missed out on beating the top seed in the final game. We've had some great wins against Spain, Turkey and Denmark, so we can be very proud as we look ahead to what is to come." 
GB Women's Head Coach Stef Collins said: 
"The training camp and tournament in Serbia will be an important part of our preparation. There will be a great mix of countries who will challenge us and provide a highly competitive two days of games. 
"We look forward to bringing in Shequila and Abby as they will add value to the squad as we continue to build and grow as a team heading into the Commonwealth Games."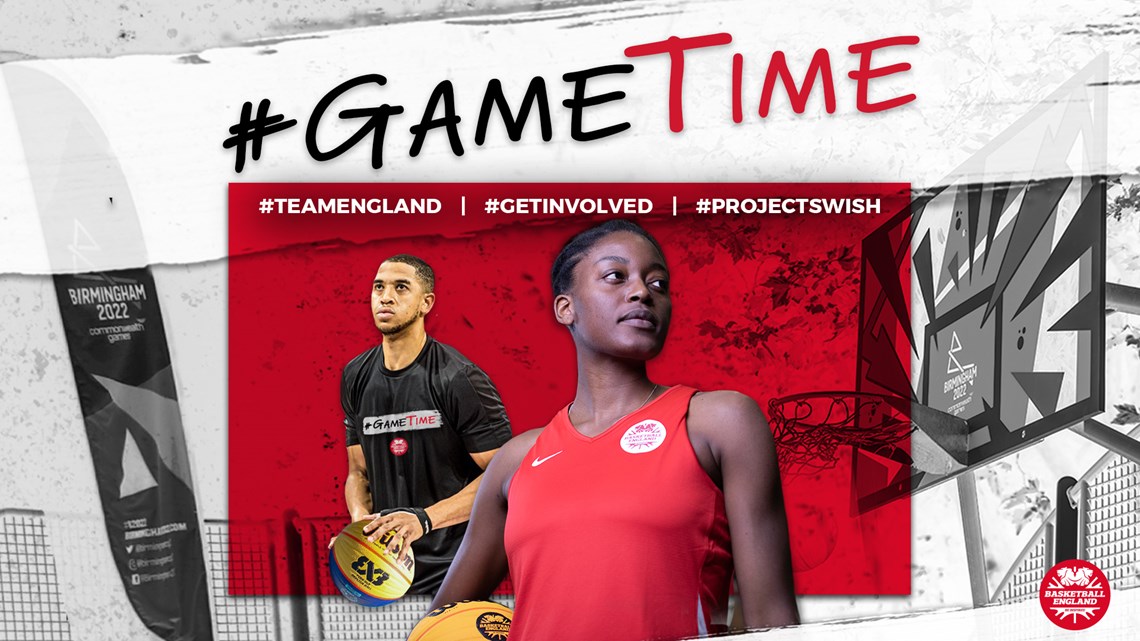 Basketball has the power to change lives. The #GameTime campaign will aim to raise awareness of the positive impact that our sport can have on people no matter who they are or where they are from.
Basketball England aims to engage one million people in basketball via the Commonwealth Games 2022, 3x3 and more. 
Whether you want to:
...regardless of age, gender or background, across every part of the basketball family, it's #GameTime!