There may have only been three D1W ties this weekend, but that didn't make for a shortage of excitement.
Wins for Ipswich, CoLA and Loughborough saw all three sides make healthy gains in the standings with the mid-season break coming into sight next month.
We take a look at all the action below, with links to live stats and live streams at the bottom of the page.
Ipswich produced a great display to beat in-form Thames Valley on Saturday, coming out on top 94-83.
In the absence of top scorer Liv Forster, Saruna Gudza stepped up for the Suffolk side to drop a game-high 26 points across the full 40 minutes, chipping in six assists for good measure.
A tied game midway through the opening quarter, Ipswich would then begin to pull away and led by as many as 14 points with half-time approaching.
A third quarter fightback would see the Thames Valley deficit dip to a single basket, but Gudza and Co would rally to take back control, seeing the game through to the final buzzer.
Christabel Osarobo provided a 14-point, 19-rebound effort for the hosts, whilst Millie Pearson (16pts), Yazmin Edwards (16pts) and Ava Battese (15pts) all scored well.
Katherine Goldsby top-scored for TVC with 20 points, and forward Helene Trailin (12pts, 12reb) put together a double-double performance.
Elsewhere this weekend
Loughborough Riders (5-2) picked up a 71-63 victory against Worcester Wolves (1-6), piling on the pressure for the West Midlands side to keep them in the bottom three.
Loughborough's Alia El Shabrawy was once again at her dynamic best, putting together another stat line that is sure to keep her in the FocusHoops Player of the Week conversation. A team-high 18 points plus 15 rebounds and nine assists saw that talented guard fall just short of another triple-double, with Anna Trett (11pts) and Alex Shaw (10pts, 7reb) both impressing.
Former Solent Kestrels prospect Charlotte Finn top-scored for the Wolves on 18 points, with Carolina Marques and Shona Williams both adding 11 more.
CoLA Southwark Pride (5-2) continued their move up the standings, this time seeing off Anglia Ruskin University (3-3) 80-64.
A 29-15 fourth quarter was enough to blow open a relatively close game, sending the points home with the visitors as they've now won four in a row.
Defeat pulls ARU back to .500 on the season, with a tough game against Loughborough coming up next weekend.
This weekend's results:
Saturday 12 November
3pm - Loughborough Riders 71-63 Worcester Wolves - LIVE STATS/LIVE STREAM
3:30pm - Ipswich 94-83 Thames Valley Cavaliers - LIVE STATS
4pm - Anglia Ruskin University 64-80 CoLA Southwark Pride
.
.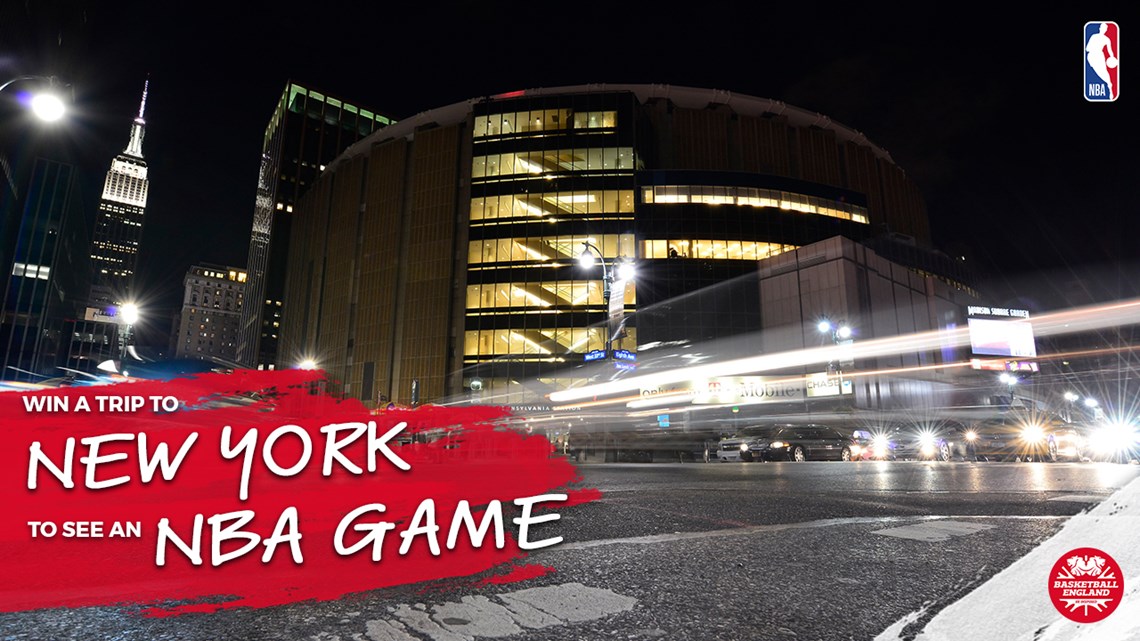 Join Basketball England for free and win a trip to New York City, courtesy of the NBA.
Whether you have a Supporter Account as a fan, follower, enthusiast or advocate, or a Full Account and have paid for a licence to play, coach or officiate in competition, you can enter our prize draw.
Basketball has the power to change lives. Our #GameTime campaign aims to raise awareness of the positive impact that basketball can have on people no matter who they are or where they are from.
.
.
Main image credit - Flo Alalade