Making it to the next level of the sport you love isn't easy, but certain traits will certainly help.
EABL standouts Joe Buchanan and Matt Goodwin know one thing, for sure. If you want to progress, you have to work for it.
The Manchester duo are both full-time Diploma in Sports Excellence (DiSE) students and play in the EABL for Manchester Magic. They are relishing the opportunity to continue their development on the path to potentially becoming professional athletes, but having that opportunity alone isn't enough.
"I get up at 5:45am, leave the house at seven so I can get to school for about half eight," says Goodwin, describing a typical Monday.
"Then I have lessons from nine until four, then after that I go to training and put my own shots up for about an hour and a half, and then I train for two hours with the EABL squad.
"Oh, then I have to go home, shower, stretch, do my homework as well."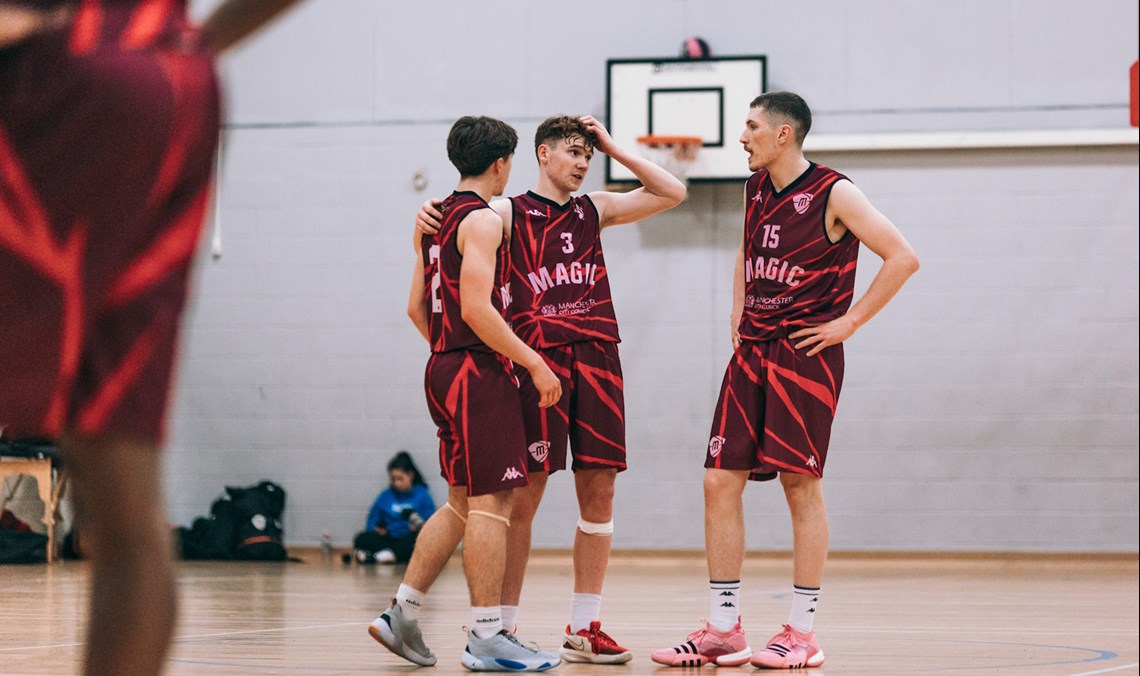 A busy life
It might seem a hectic schedule, but it isn't out of the ordinary for those wanting to be the best.
"I'll be up for half-five to be at the National Basketball Performance Centre for seven, when I'll work out with some of my teammates," adds Buchanan.
"Then I've got school, then I'll go to the gym and get a lift in, back to school, then shots before practice, which is six until eight.
"Fortunately, I don't have a lot of homework as I do most of it during the day!"
It's a busy life, balancing sport and academics. Both players talk about staying in shape, strength and conditioning (S&C), eating right, getting proper sleep. That all takes discipline, but the potential pay-off down the road could make it all worth it.
Extra court time, access to S&C provision, elite EABL competition, high-level coaching and the rest is certainly a real plus for those studying DiSE qualifications, but it does come at a cost.
 "There's not much wiggle room," smiles Goodwin, after listing all the items on his agenda for a single day.
"I have to be very, very strict with my time. It is tough, I've just turned 18 and someone of that age, there's lots of distractions. Lots of people want me to go out, go to clubs, but I have to stick to what I'm doing. Sometimes it might be nice to sit on my phone for a few hours, but I need to have that discipline."
A big wake up call
Both have already enjoyed a glimpse at what that potential future could involve.
Goodwin recently signed a deal to play in the BBL with Manchester Giants whilst completing his studies and finishing his EABL journey. Buchanan is also enjoying healthy minutes with NBL Division One outfit Bradford Dragons, whilst both enjoyed GB call ups this past summer, Goodwin to the U18s and Buchanan to the U20s.
That exposure increased their resolve for staying the course on their current path, as the effort required to star on the next stage is clear.
"It's a completely different level," says Buchanan with conviction, speaking about his time with GB this past summer.
"The little things matter so much more. Doing the little things, and doing them really well. Hunting for your shots, moving off the ball, moving the ball around, passing accurately.
"It seems a simple thing, but at that next level, there's constant hands in passing lanes, the level of play is higher, and it just makes things so much harder. That was a big learning curve for me."
It was a sentiment echoed by his Manchester teammate, who experienced a similar step up with the U18s.
"It's the IQ of the game. The players are a lot smarter. Constantly moving, trying to catch you out. If you're not tuned in, that pace is higher, there's smaller margins. And if you keep making the same mistakes, you'll get found out," admits Goodwin.
"It was a big wake up call me for me. I went to GB and noticed that I need to be 'on it', be it 40 minutes, five minutes, ten minutes, even sat on the bench. You still need to be locked in. The GB staff and coach [Alan] Keane talked about being tuned in to what you're doing, before, during and after the game, and thinking like a professional athlete."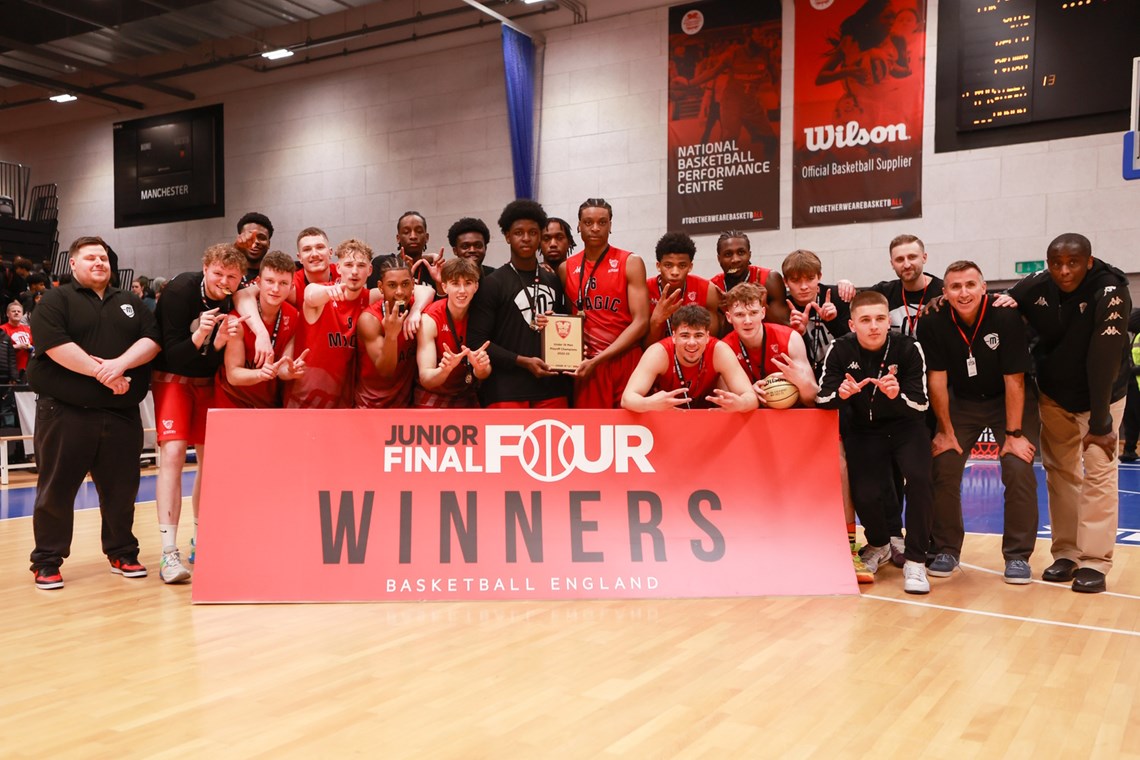 Believe in yourself
Both players readily admit to using their experiences during the summer to shape and hone their training going into the current season, sharpening the tools they'll need to use if they're to make it to the top.
Working on those weaknesses is another hurdle to clear, but that perseverance is another trait that can serve a player well.
"There's going to be days when you feel on top of the world and you can do it all, but there will be others where you have a terrible practice, nothing is going my way. Can I actually be a professional basketballer?" says Buchanan.
"I've been part of various teams, I've had a lot of highs, a lot of lows, but you've just got to carry on going. Keep going. Constantly look at how to improve, and try not to make the same mistakes twice."
"Believe in yourself," adds Goodwin.
"There's been times I've not been picked for regional teams, setbacks in the process. Just stay locked in with it.
"Always believe in yourself, no matter the circumstances."
.