It's fair to say that two years ago, Tyreese Perry-Huggins was not a household name across the junior basketball landscape.
Like the majority of players of his generation, Perry-Huggins, spent the 2020/21 season missing a year of his development due to the COVID-19 pandemic.
As such, the young forward wasn't on many people's radar. He wasn't an early developer or someone who had made a name for themselves through the younger age groups of the Jnr. NBL.
Inspired to play the game by his father before joining his stepfather's club, he started as a club player in Coventry, then a regional player for the West Midlands, and as a conference level Jnr. NBL player.
Yet Perry-Huggins finds himself, at the age of 18, as a graduate of the DiSE programme and listed on his ever-expanding basketball CV is a call-up to the Great Britain U18s, playing for England at U18 level, and representing GB at the 2022 U17 3x3 World Championships.
Moving into 2023/24, he heads to prep school in the United States, as a scholarship athlete under the tutelage of former GB U20 head coach Doug Leichner at Star Athletes Academy.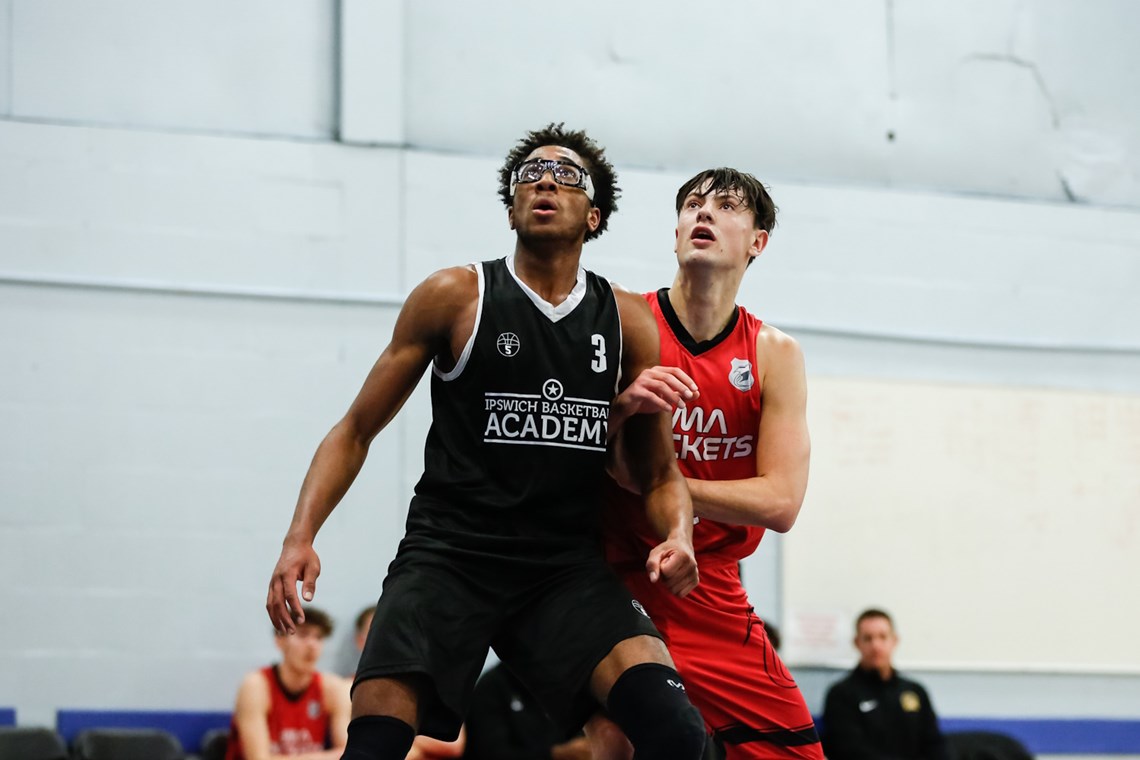 Plotting a course to success
Despite being a player without a big reputation, Perry-Huggins took his time to explore his academy options and set his heart on playing in the EABL as a full-time DiSE athlete.
He was offered a place at a number of highly-respected programmes, eventually settling on Ipswich Basketball Academy, based at Copleston High School and Sixth Form.
"I chose Copleston because I was sold on Coach Drane's track record of developing talent, and how honest he was with me with what he felt I could achieve at Ipswich," said the 18-year old.
"He was frank about the team's chances of winning a ton of games at academy level, and that he would be throwing players like myself and Ben [Michaels] in the deep end of the EABL – an opportunity that is quite rare."
Copleston endured a difficult season from a team perspective in 2021/22, finishing at the bottom of the EABL South Conference for the first time in their history. However, Perry-Huggins quickly established himself as a key player for the team, earning a starting spot and leadership role as a 16-year-old in the U19 competition.
His efforts resulted in claiming Copleston's 'Most Improved Player' award in his debut campaign, and the ability to dedicate a significant amount of time to developing his craft as a DiSE athlete was a huge bonus.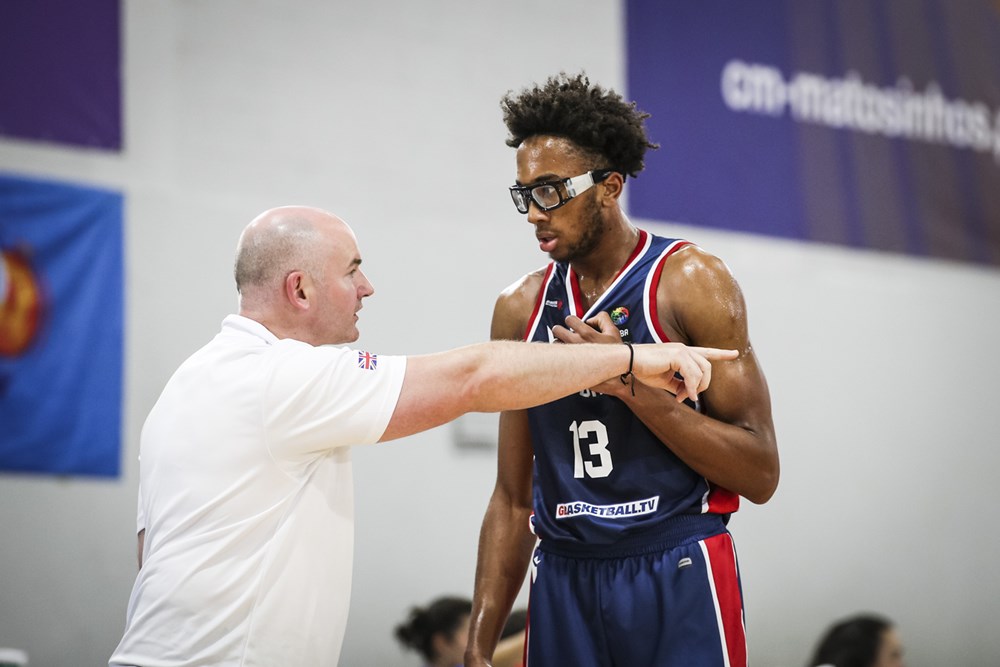 Strength-to-strength
Eager to keep building, Perry-Huggins kicked on in his sophomore season, averaging 16.4PPG and 8.3RPG for Copleston in the EABL while remaining a useful cog in Ipswich's NBL Division Two side.
"Coach put a huge amount of responsibility on my shoulders," he added. "He talked to me all the time about leadership, and accountability."
"The experience of playing so many minutes in my first year helped me get ready for my second year, where I was asked to do a lot of things I would never have dreamed of doing at this level.
"Coach told me that we were likely to lose some games, but that our team was young and inexperienced and that we needed to use it all as a chance to learn. I was given the freedom to play guard, to handle the ball and be creative, to make plays, and to develop my outside shooting.
"It helped me focus on the process rather than the scoreboard, and there is no way I would be the player I am now had I not been given the confidence to go out there and make mistakes."
While an injury-plagued Copleston suffered a second-successive losing season, the growth in Perry-Huggins' game as a full-time DiSE athlete was evident.
He was rewarded with his selection to the GB U18 Men's team, alongside team-mate Michaels, and was recently selected to be a part of the Hoopsfix Elite squad that faced Eastern Washington at Essex University as one of the UK's top U18 prospects.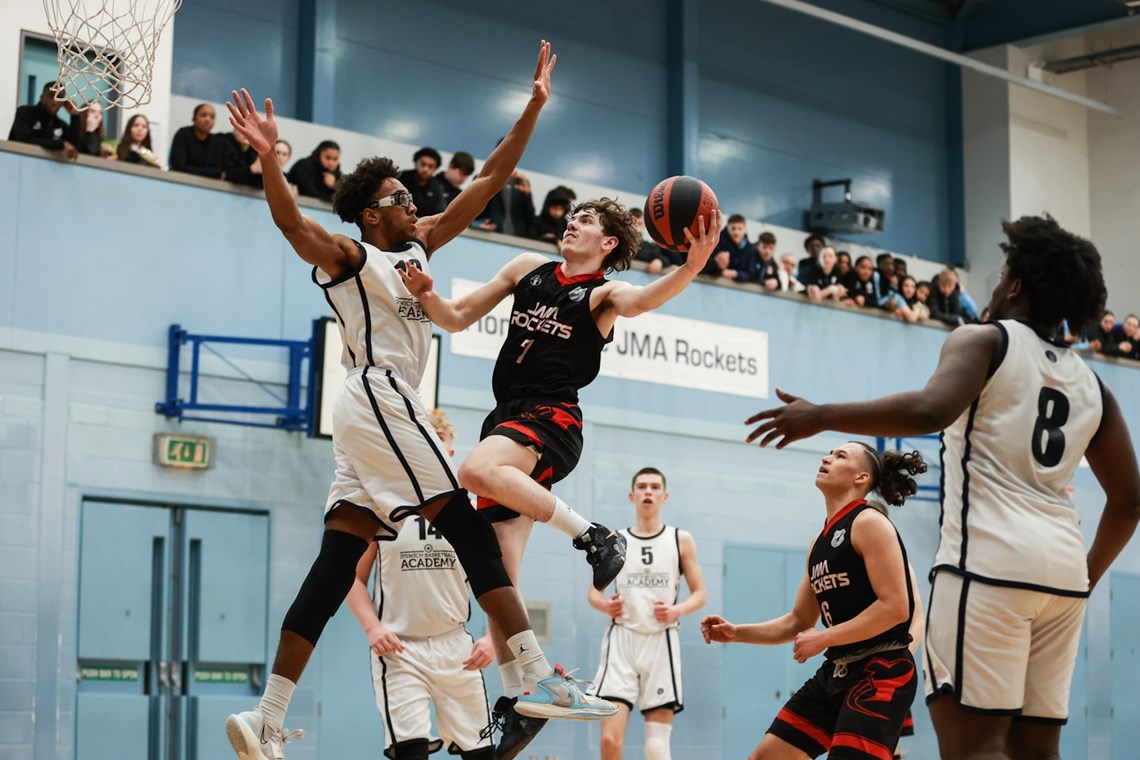 Important lessons
"They say you win or you learn. Well, if we did as much learning as we did losing over the past two seasons then I will take that as a win!" said Ipswich head coach Drane.
"Everyone wants to win, anyone who says they don't isn't being honest, but you also have to be realistic and there are times when you need to put things into perspective. We haven't won much over the past two seasons, but we've just had two of our DiSE students play for a very competitive GB U18s team.
"We are lucky enough to have worked with some fantastic players here in Ipswich over the years, and Tyreese is in some elite company as one of our GB internationals.
"Knowing that our goals for this team went beyond simply winning and losing gave us the chance to really challenge Tyreese and other players to get out of their comfort zone and try some things they hadn't done before.
"Because of his level of talent, and his thirst for learning, we were able to make the last two years a great success for him."
Perry-Huggins' journey is perhaps a lesson to other up-and-coming players considering their own options and looking at opportunities within the DiSE programme.
Winning is important, and being part of a winning team can create lifelong memories. Equally, having a longer-term vision, patience and trusting the process of development can ultimately lead to great opportunities.
"If I had been at a different academy that was winning every week, there is every chance I don't play in my first year. Or that when I do play, I'm setting screens and rebounding and not getting the chance to improve my all-round skill set.
"I didn't choose Ipswich because they don't win, because historically they do – but the fact that we were able to turn a negative outlook into a positive like this is something I will never forget."
To find out more about the EABL and the DiSE programme as part of the England Development Programme, use the buttons below.
.
.
.