June has been a strong month for GB across a number of senior age categories, with both the GB Masters and GB Maxibasketball programmes claiming silverware.
The GB Maxibasketball 50+ women won gold at the recent Santander Masters Basket Tournament in Spain, whilst the 40+ women came home with a silver.
The FIMBA GB Masters 60+ women sealed a bronze at the European Seniors tournament in Portugal, building on the 60 team FIMBA GB Masters tournament in Norwich earlier this month.
There were a number of ever-present names across the various teams, with fans getting to enjoy some famous names strutting their stuff.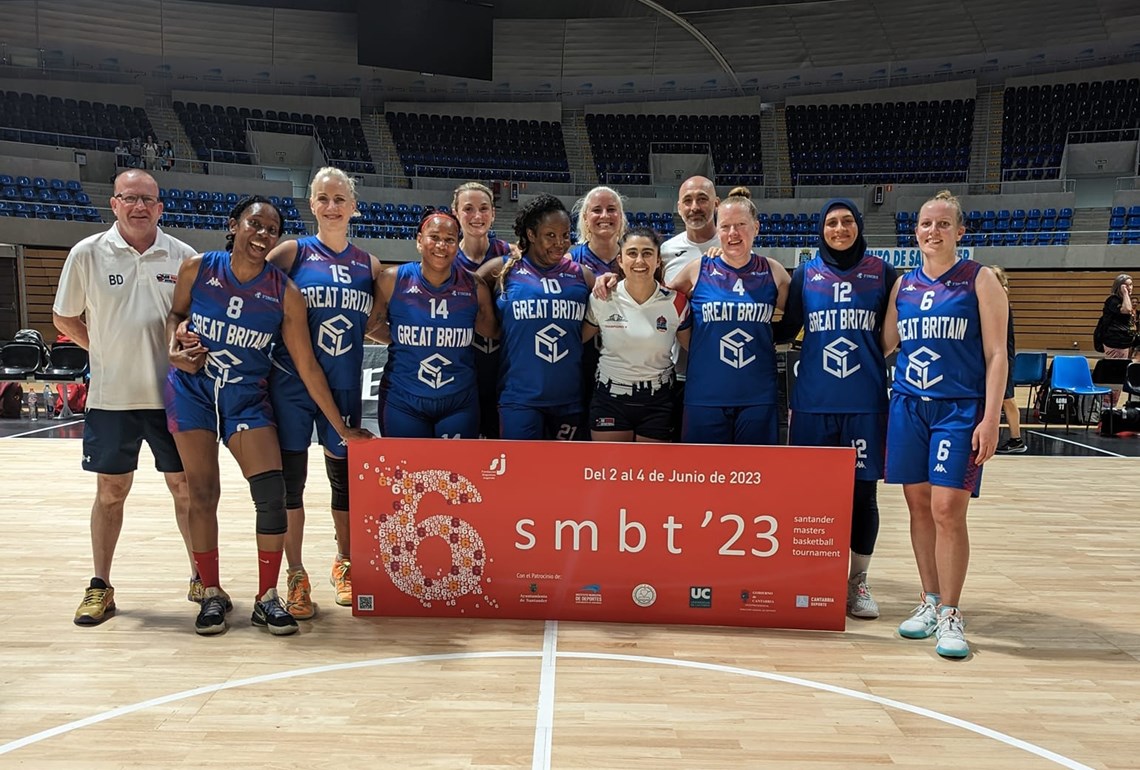 Maxibasketball
The W50+ Maxibasketball women were led by ex-Sheffield Hatter and Scotland international Ann Jamieson, who had 12 points in the final, whilst Iwona Rentflejsz, Shirley White and Louise Cooke all played a part for David Mason and Jimmy 'Jumpshot' Smith's team.
The W40+ side was anchored by another Hatters' great in former England international Sarah Cooney, with her side finishing with a 3-1 record to snag second spot overall.
Rehana Khalil (Stockport) and Sarah Wagstaff (Cardiff Met Archers) both played well in the back court as Brigitte Castillon, Ilze Holstenia and Simone McKoy went to work down low.
The Men's 45+ team sustained a few injuries and narrowly lost out on a bronze medal in their section despite the impressive shooting from Kent's Paul Jessop, who finished as the categories' top overall scorer for the tournament.
Basketball England formally announced a partnership with the Team GB Maxibasketball programme in early 2021, endorsing and recognised their England Talent Programme (ETP) standards of delivery. The endorsement also gave elite recognition to the senior English players and staff who are part of the programme.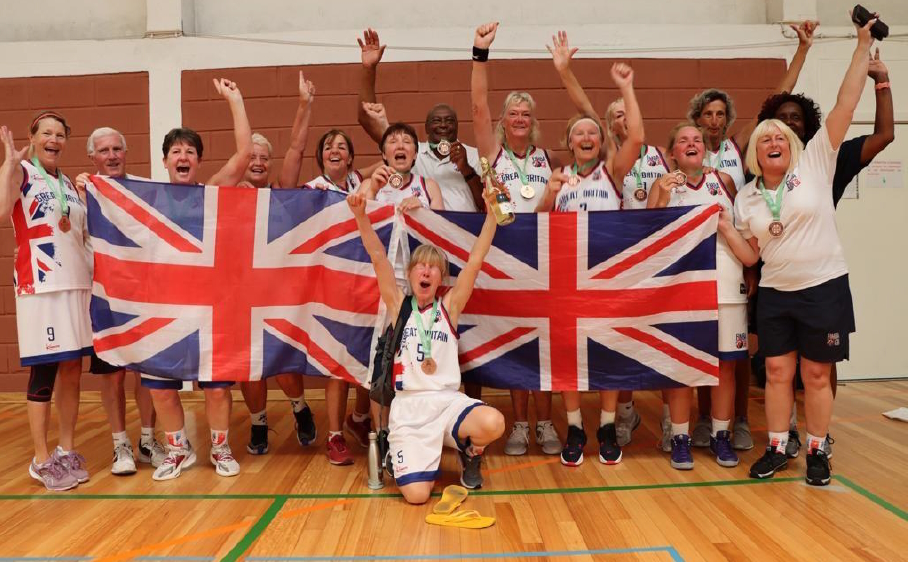 GB Masters
The weekend of the 9-11 June saw FIMBA GB Masters descend on Norwich with a record number of teams attending post COVID-19.
The legendary Crystal Palace reunited for the event in the hope of claiming the Bill McInnes Trophy, which had been won for the past eight years by USA team Louisiana.
Fittingly, both sides made it to the final before Palace prevailed by two points, as the likes of Pete Jerimich, Dan Lloyd, Paul Stimpson, Ken Walton and BE's very own board director Russell Bell all finishing on the winning side, which was ably coached by Richie Rudd.
Each year the Masters is held on the second weekend of June, with the event moving around the country. GB Masters Chair Nicky Shaw said: "The Masters basketball scene has gone from strength-to-strength with more players, officials and supporters staying in the game.
"I was fortunate to be involved in 2006 when the event was in Crawley and we've never looked back."
The W60+ enjoyed success in Portugal, sporting a 3-2 record and coming home with what head coaches Kirk Dawes and Pete Mintoff labelled 'a well-deserved' bronze medal.
.
.

Join Basketball England for free. Whether you have a Supporter Account as a fan, follower, enthusiast or advocate, or a Full Account and have paid for a licence to play, coach or officiate in competition, you can be part of the basketball family.
Basketball has the power to change lives. Our #GameTime campaign aims to raise awareness of the positive impact that basketball can have on people no matter who they are or where they are from.
.