Great Britain U18 coach Alan Keane praised 'mature' Nedas Cholevinskas as he led his side to a fifth-placed finish at the European Division B Championships.
"An energy giver in challenging moments on and off the court is how I would sum him up," Keane said of the Barking Abbey guard. 
 GB set out a goal to return to the top flight, having dropped to Division B last year for the first time since 2017 following an 85-52 loss to Croatia in a decisive 13-16 Classification game at the FIBA U18 European Championship. 
An unbeaten group stage paved the way to achieving that target until Great Britain were narrowly edged out of contention with a 65-62 loss to Montenegro in the quarter-finals. 
However, wins over Romania and an overtime success over the Netherlands left GB in a respectable fifth place.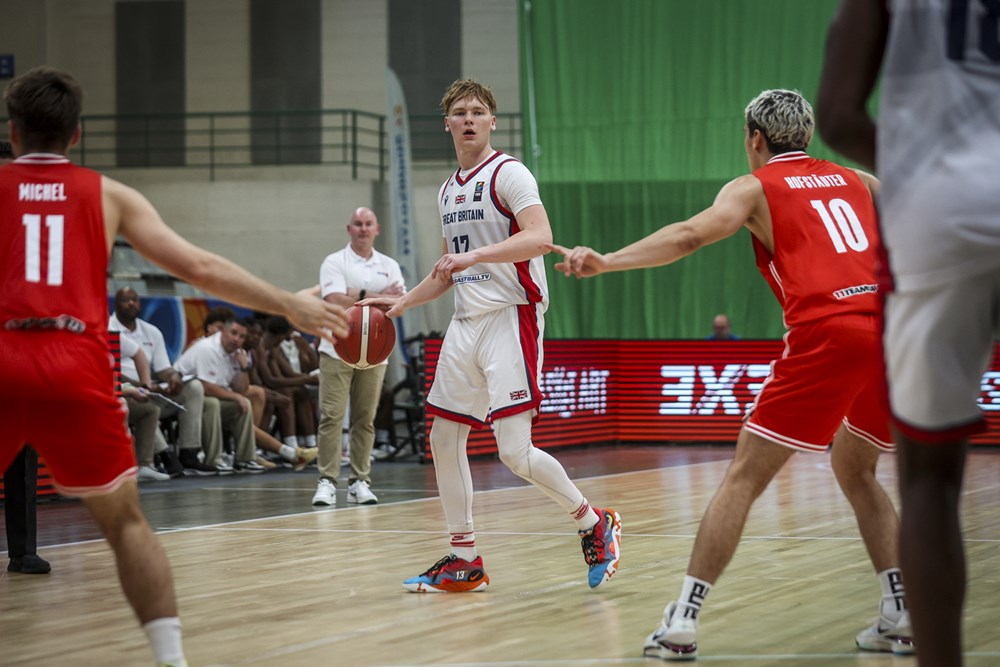 And 18-year-old standout Cholevinskas, who averaged 16.3 efficiency, 14.9 points per game (435) and 6.9 rebounds was at the heart it all. 
A double-double of 15 points and 11 rebounds in the 79-67 win over Romania was followed with another 15 on 4/8 shooting against the Netherlands as GB came from behind to win 95-94. 
A member of last year's U18 setup, Cholevinskas has tasted Division A basketball. But, in Division B, he has proved to be a standout performer on this talented roster led by former Reading Rockets coach Keane. 
"Nedas brings a level of maturity beyond measure and a natural sense for leadership," Keane said. 
"He has displayed learnings of experience from last year's campaign. His leadership qualities naturally kick in when the going gets tough, and that has fused our group. 
"In action, he can make shots in difficult moments and makes the right plays for himself and others."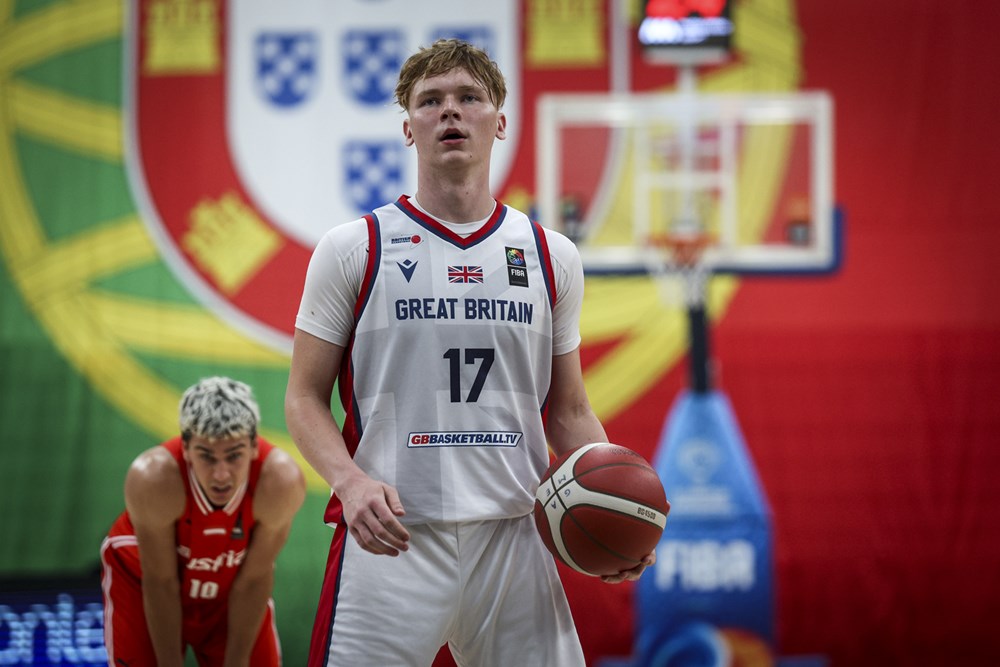 "Representing GB has been a privilege," Cholevinskas added. "From last year, I learnt how to stay mentally engaged and how every minute matters on the court." 
To help Cholevinskas maintain that focus, he says that his coaches, both national team and club, have provided incredible support throughout his career, which all began when he was just six years old. 
Born in England to parents who hail from Lithuania, basketball is engrained in Cholevinskas' DNA, and his progression has come through his childhood club, Baltic Stars, as well as Barking Abbey, where last season, he averaged 11.1 points on 38 per cent shooting. 
Throughout his time in Matosinhos, Cholevinskas has kept in touch with his current coach, James Vear, and taken fresh direction from Keane. 
"Coach Vear has been a great coach to me and has been texting me throughout the whole camp," Nedas said. 
"[He's been] helping me out and giving me advice on how to adjust to the play style and coaching style. 
"Coach Keane has taught me how to be a better leader on and off the court, and he has held me to a very high standard and always let me know when I'm slacking in something or when I have to improve something about my game." 
In the span of 12 months, Cholevinskas has shown that he can be a vocal leader, both on and off the court, for club and country. 
Throughout the international campaign, Keane and his coaching staff observed Cholevinskas and his interactions with team-mates both on and off the court and have been impressed with the level of maturity he has shown and the willingness to assist in any way he can. 
In situations that require adaptability and responding to unexpected events, Cholevinkskas has flourished.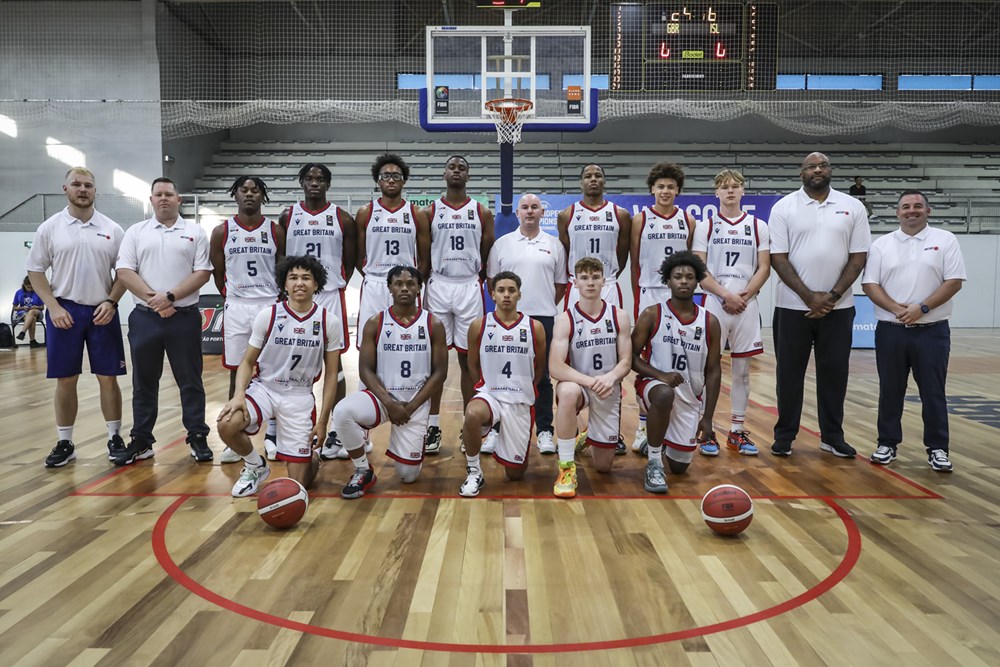 That confidence is reflected in his stats, where he's gone from playing 11 minutes and averaging 3.1 points a game last year in Izmir to becoming a team leader in Portugal. 
 "We expect leadership from all 12 players, but Nedas rose to the occasion most frequently and when it mattered most," Keane explained. 
"His influence on others is extremely effective. Nedas has a calming leadership approach. However, he can be a pacesetter when he feels the moment is to lead with that approach. 
"He leads by example and supports others when it's also needed most. 
"He has accepted, co-created and embraced his role throughout this campaign and actively seeks moments where he can take responsibility and implement positivity with the team. 
"I hope one day to work with Nedas again. He is nothing but pure joy to go into battle with, and we as a coaching staff have learned a lot from him." 
Words: John Hobbs