Esther Kursite is relishing her Great Britain U18 adventure and aiming to soak up as much as possible.
The latest product of the talented City of London Academy programme to represent GB, 17-year-old Kursite is joined by team-mates Violet Stutz and Felicia Jacobs, who both have previous international experience.
Her rise to the national team is a testament to her commitment to the sport which she only began playing as she was starting secondary school. Before that, she was a keen athletics and netball enthusiast before moving on to basketball without looking back.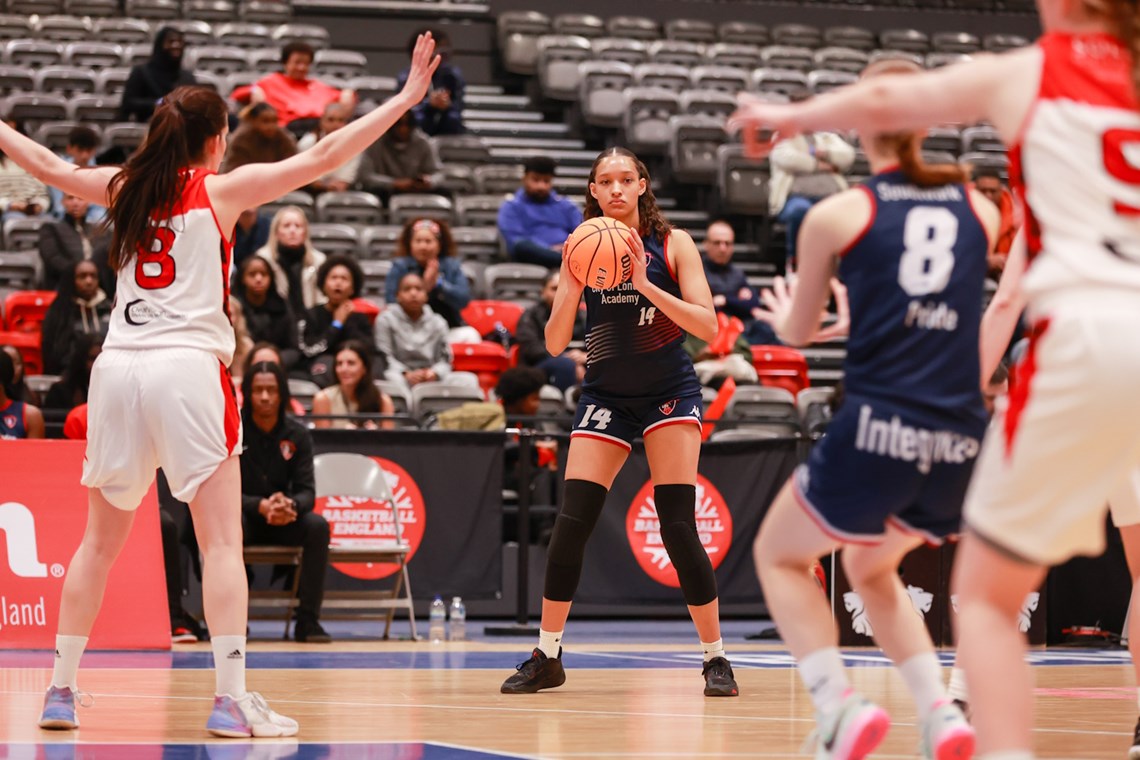 As she soaks up the international stage in Bulgaria, CoLA head coach Jackson Gibbons, himself a Great Britain senior men's assistant coach, and Brian Nguru have been tracking her progress and have offered messages of encouragement and praise.
"Representing GB and CoLA really shows how far I have come from when I first started playing basketball, and throughout the trip so far, I have had messages from both coaches giving me positive feedback and encouragement," Kursite said.
"From Coach Jackson and Coach Brian's teachings, I have learned different skills that I have brought into the GB team, such as defensive qualities, communication and also my offensive finishing as well as my ability to rebound."
Along with her club coaches, Kursite also gets to learn from Karen Burton, who leads the U18 Women's squad with a wealth of experience, having enjoyed eight years at Barking Abbey before heading back to the East Midlands to become the interim coach of the Nottingham Wildcats.
"I think from this tournament and this camp I have the ability to motivate myself and my team-mates when we are down and even when the odds are not necessarily in our favour into my next season," Kursite said.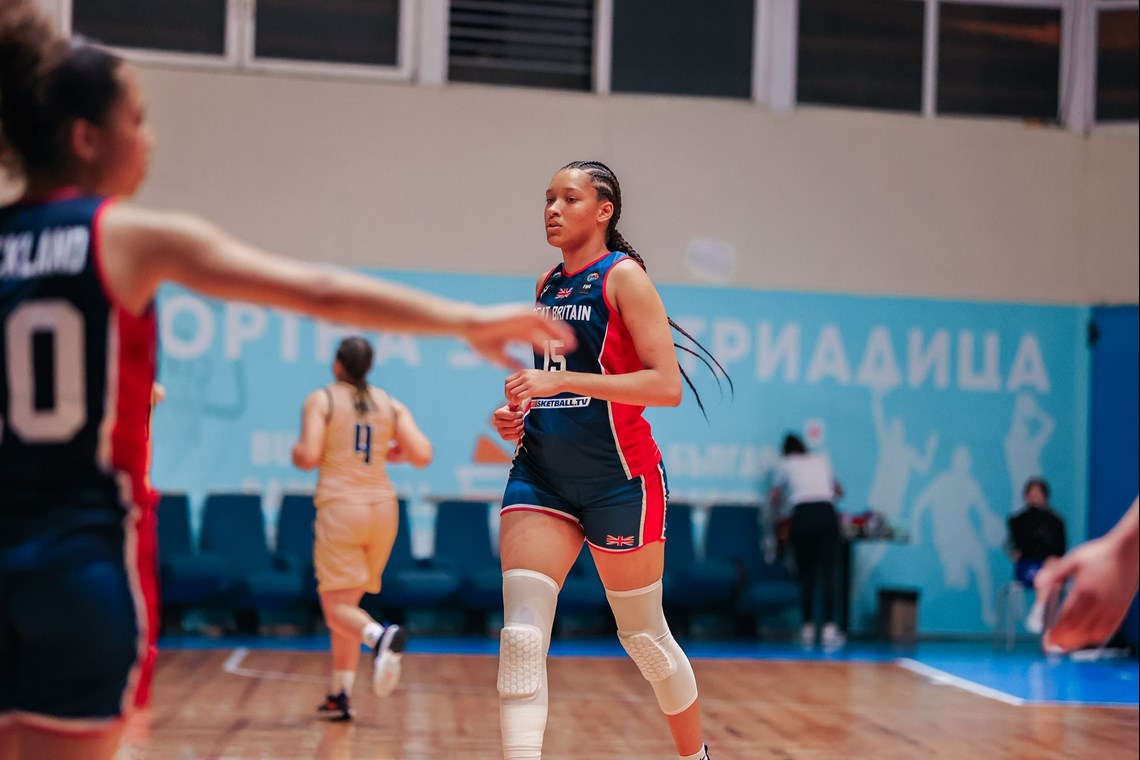 And for Burton, she sees great potential in Kursite, who unfortunately missed out on national team duties last year due to concussion protocol.
Burton hopes this experience will benefit her when she returns to Southwark.
"This tournament is teaching [Esther] about consistency within her game to perform at this level," Burton said.
"She is getting better all the time and is building a good foundation for national team experience in the future."
In a balanced scoring average across the board, Kursite averaged 4.6 points and 4 rebounds for CoLA last season, coming off the bench in all but two games, as she helped them to the WNBL1 Playoff final, where they narrowly lost out to Team Solent Kestrels.
Great Britain went down narrowly to Bosnia & Herzegovina and Ireland in their opening two group stage contests and face Norway on Wednesday (1.30pm).
To catch all of GB's games in the U18 Women's European Championships, Division B, subscribe to GBBasketball.TV.
Words by John Hobbs.
.

Join Basketball England for free. Whether you have a Supporter Account as a fan, follower, enthusiast or advocate, or a Full Account and have paid for a licence to play, coach or officiate in competition, you can be part of the basketball family.
Basketball has the power to change lives. Our #GameTime campaign aims to raise awareness of the positive impact that basketball can have on people no matter who they are or where they are from.
.