The Player Development Framework (PDF) sets out the fundamental principles of the game at every age and stage and calls for coaches to adopt a 'Developing Game Awareness' approach.
The PDF aims to achieve four key targets (Enjoyment, Knowledge, Learning & Talent) and, by nurturing such positive attributes and values, shall subsequently aid and assist the advancement of:
A 'Game Model' that is fluid and 'fit' for today and tomorrow's game.
A focus on playing as opposed to early specialisation into playing positions.
Thinking that is based on long-term success and moves beyond a 'peaking by Saturday' mentality. The goal is future world-class performance.
Effective coaching to promote thriving within Game Models and technical competencies.
The PDF will be delivered with five Development Pillars at its core – these pillars have been identified as key areas of focus from the findings of the Basketball Development Model (BDM).
Broadly speaking, the Pillars of Delivery centre around the belief that a basketball player is Committed, Game Aware, a Skilled Technician, Physically Robust and a Persistent Performer during the four 'Moments of the Game' shown below: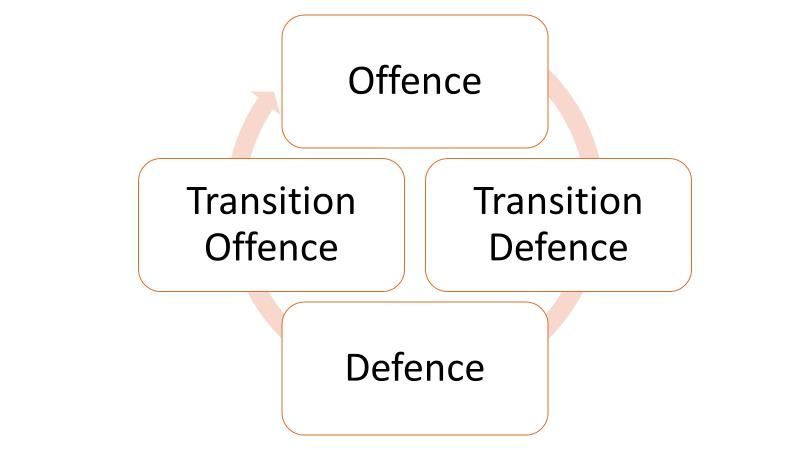 A full breakdown of the Pillars of Delivery, Player Development Framework and guidance on how they can be delivered at every age & stage can be viewed in the below documents: