Julius Joseph knows a thing or two about 3x3 basketball.
The former England and Great Britain guard has been running the popular Ball-Out UK 3x3 tour for the best part of a decade.
Now he is charged with bringing the national team up to speed in the exciting format of the game and targeting success at the 2022 Commonwealth Games in Birmingham with Team England.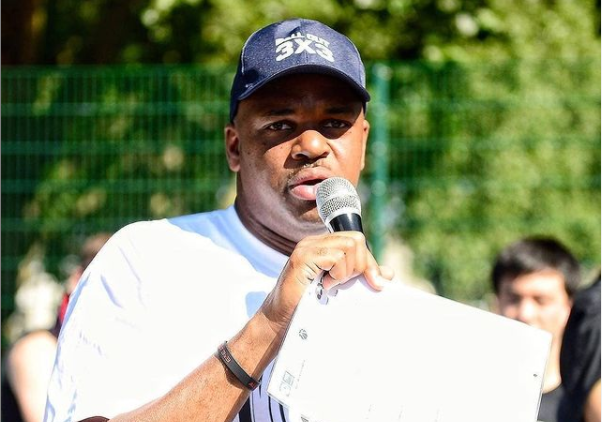 To set that ball rolling, Joseph led a Great Britain team made up of England players in the Europe Cup qualifiers, with a team including Myles Hesson, Ashley Hamilton, Orlan Jackman and Josh Ward-Hibbert showing promise in a new discipline and grabbing some wins.
As part of a collaboration between Great Britain Basketball and Basketball England, GB have entered senior men's and women's teams in Europe Cup qualifier in Romania on June 26/27 and younger squads in the Under-23 League of Nations in Israel on June 28-30 following a Team England camp in Manchester earlier this month. 
The aim was - alongside other events - to prepare the England players for the Commonwealths and, in the meantime, help push GB up the world 3x3 rankings. 
Joseph said:
"Being appointed as the Head Coach for the 3x3 national team is quite a huge honour.
"I have pioneered and promoted 3x3 basketball in the UK for 8 years so I have a wealth of experience in the discipline. As a former Commonwealth Games athlete I understand the pressure involved with international basketball. Next week will begin the very first 3x3 national team camp and it will be exciting to get to work. 3x3 is a very strategic, physical, fast paced game and we will need to adapt quickly.
"I'm looking forward to working with our best and most suited 3x3 players to build a programme that will compete and win on the international stage. We have a lot of work ahead of us, as other countries have started their national team 3x3 programmes ahead of us, but I still believe we have what it takes to be successful.
"Our preparation is key and we need our players engaged as much as possible in 3x3 basketball in the run up to Birmingham 2022."