Stef Collins knows what it takes to win a Commonwealth Games medal.
The veteran Great Britain guard claimed a silver with Team England in Melbourne in 2018 – a highlight in a highly successful playing career.
Now as the coach of Team England 3x3 she is charged with bringing the national team up to speed in the exciting format of the game and targeting success at the 2022 Commonwealth Games in Birmingham with Team England.
She made a great start to that that mission leading a Great Britain team made up of England players to the Europe Cup Finals in Paris in September 2021 after a successful run at the qualifiers in Romania in June 2021.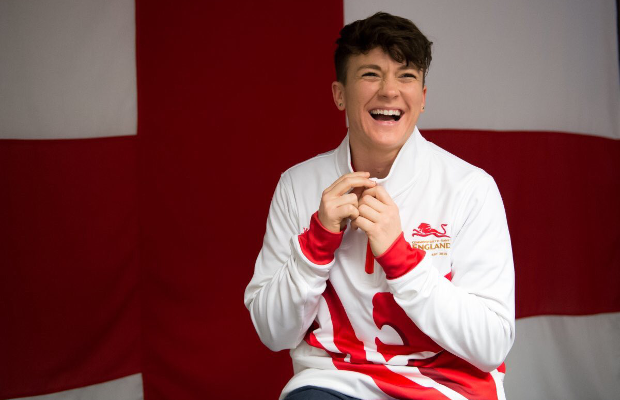 As part of a 3x3 collaboration between Great Britain Basketball and Basketball England, GB have entered senior men's and women's teams into the tournament and the Under-23 League of Nations in Israel as part of the preparation for Birmingham 2022.
Collins is up for the task following a camp in Manchester.
She said: "We're looking forward to representing GB in the Europe Cup Qualifiers and the U23 League of Nations.
"Our week-long Team England preparation was invaluable at the beginning of June where we saw 12 players for both the women and men come together to initiate the start of our 3x3 journey to the Commonwealth Games."
Collins was able to lean on some familiar faces in her squads, veteran former teammates from her GB playing days,
Collins said:
"I'm pleased to see the experience of Temi Fagbenle and Chan Handy shine through in adapting to 3x3 and providing great leadership. It is also great to see current GB senior players, Chantel Charles, Cheridene Green and Shequila Joseph on the roster who bring great toughness and competitiveness to 3x3.
"I'm very excited to start this journey with England 3x3 Senior Women in preparation for Birmingham 2022. I'm incredibly honoured and proud to play a part.

"Not only will this summer's activities be an important starting point for Commonwealth Games preparation, but we also have a great opportunity to help boost our GB federation ranking."