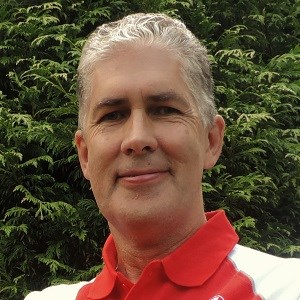 Graham Biggs
I n d e p e n d e n t  M E M B E R
Date Appointed:
September 2018
Background:
Biggs has been involved in basketball throughout his entire life as a player, coach and facilitator.
He has over 40 years' worth of experience across National, Regional and Local Leagues, spanning many different age groups and both sexes – boys and girls, women and men.
Professionally, Graham is the Managing Partner of strategic communication and design agency, the naked creative. Based in Herefordshire, the company specialises in branding, design, marketing and strategic client management.
He was elected to the board in 2018, then, at the completion of his initial three-year term, his role was converted to fill on Independent Member vacancy.