SPORT ENGLAND FUNDING
Sport England has released a number of funding pots that are available for clubs and organisations to help with the cost of delivering sport. There are three funding streams available. Please click on the links below to find out more information and how to apply. 
If you have any questions about the funding available from Sport England, please email [email protected]
As part of the funding opportunities available, below are some resources that may be of use when trying to find data for your local area that you can refer to:
Local FUNDING
Your local Active Partnership may be able to offer guidance and advice regarding localised funding within your area that you may be eligible for.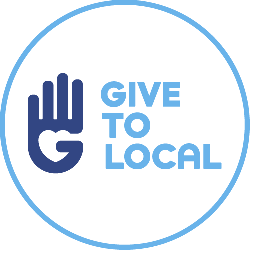 GIVE TO LOCAL
Basketball England and GiveToLocal have developed a partnership to help clubs raise funds for to cover aspects such as court hire, equipment and competition costs. GiveToLocal enables community sport clubs to connect to donors, sponsors and the business community via an all-year-round fundraising platform. In 2021, GiveToLocal is working with 21 sports - including basketball - and its mission is to generate £10m of additional income for community sport each year. The platform uses a combination of micro-donations and one off sponsorships as methods for people and businesses to support their local community clubs.
Find out more about how you can use Give To Local as a potential funding platform for your club. 
EASYFUNDRAISING
We've teamed-up with easyfundraising, the UK's leading online shopping fundraising website. As a free cashback funding stream, it helps basketball clubs just like yours raise cash to help offset annual affiliation fees, ongoing running costs and more.
Funds will be received by your club when members & supporters use the easyfundraising site to shop online with over 3,600 big-brand retailers such as Amazon, eBay, Booking.com, Just Eat, TravelSupermarket, Argos, Just Eat and Next.
It doesn't cost your supporters anything extra - it's completely free-to-use.
Here's how it works

Login to easyfundraising every time you shop online via a computer, tablet or mobile device
Click out to your chosen retailer, there are over 3,600 to choose from, such as Booking.com, Argos, eBay, Amazon, etc. Every time you shop as normal your club gets a free donation from the retailer.
 Join clubs already using easyfundraising
To date, basketball clubs registered with easyfundraising have successfully raised over £4,000!
One club already getting their share of free funds are Worthing D & D Basketball Club. Head coach, Dean explains how the extra donations they've received via easyfundraising are helping to pay for club essentials.  
To get you off to a great start, we've created a handy Get Raising guide. It's got loads of tips to help your club make the most out of easyfundraising.
So, what are you waiting for? Just think of all the things your club could fund with an extra easyfundraising income! Register your club for free. 
Awards for All
The National Lottery Awards For All is a quick and simple way to get small Lottery grants of between £300 and £10,000. 
National Lottery Awards for All has three funding priorities and you must be able to tell them in your application how your project or activity will:
bring people together and build strong relationships in and across communities
improve the places and spaces that matter to communities
enable more people to fulfil their potential by working to address issues at the earliest possible stage.