Aimed at referees who want to progress from local or junior national league to senior National League games. The course gives you practical knowledge on game administration and refereeing in games of a higher standard. To be considered for the Level 3 Award, you must meet the pre requisites and requirements below.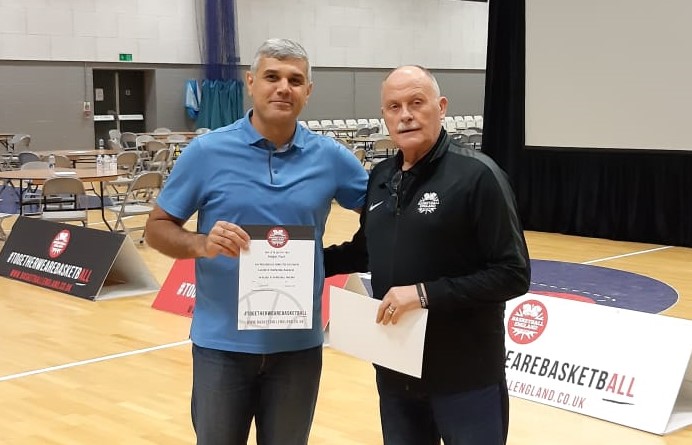 Duration
1 September 2021 to 31 August 2022*
*Please note that the date may extend if the course is affected by the Covid-19 pandemic.
Cost
The cost to enroll onto the course is £100. This does not include the cost of any additional camps that are mandatory to attend as part of the course.
Pre requisites & requirements
You must have been a Level 2 referee for at least two years (prior to the Covid-19 pandemic), and have refereed during that time

Your regional referee co-ordinator (details at bottom of webpage) must verify your application. They may consult with senior referees or other local referee co-ordinators to inform this decision

You must attend the National Officiating Conference 2021, and pass the pre-season rules and fitness test
Games & Events
Should you be accepted on to the Level 3 assessment phase, you will be expected to be available to referee in the senior national leagues upon appointment from Basketball England. You will be assigned to games as a Group E referee.
Referee Coaches will be assigned to a number of your games (minimum four games) and provide feedback, which will be part of the decision whether to award you the Level 3 Referee Award.
Dependent on performance and the number of referees on the award, we may invite you to a number of events including and not limited to:
Sureshot Junior National Cup Finals - January 2022

Academy Finals - March 2022

Dynamik National School Finals - April/May 2022

Junior Final Fours - May 2022
Candidates are encouraged to supplement their learning by attending one of Basketball England's endorsed development camps, details of which can be found here. Camp costs are not included in the level 3 award fee.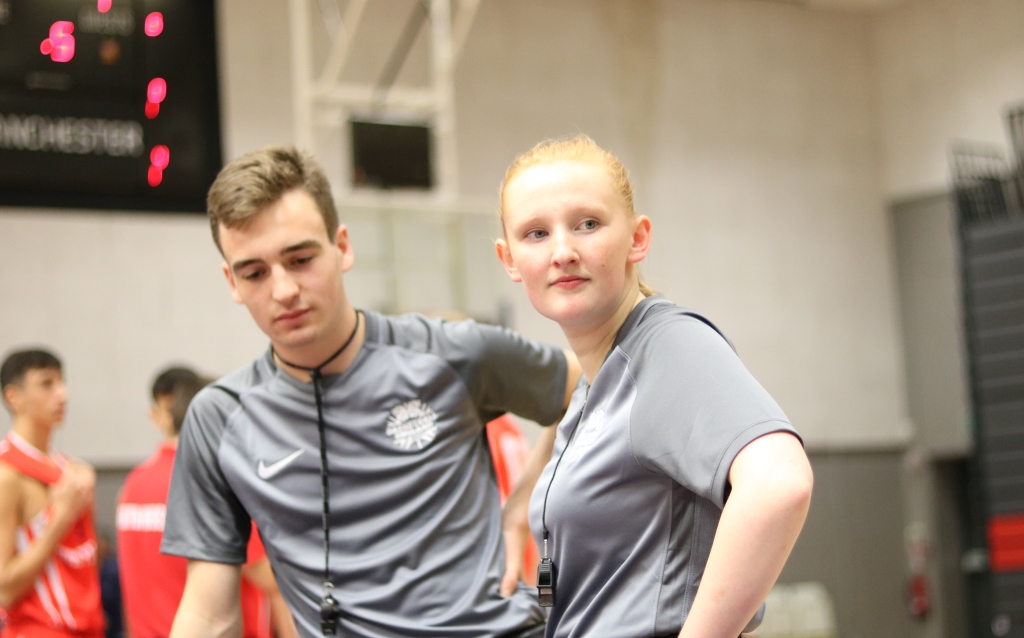 Education & Theory Examination
Candidates will receive a number of education sessions during the season which will be delivered online.
You will also be placed in a coaching group, where you will have a Referee Coach available to support you, whilst working with peers.
There will be a theory examination which will consist of:
25 Rules Test Questions (Yes/No)

10 Video Test Questions (Multiple Choice)

5 Mechanics Questions (Long Written Answer)
You will be required to achieve 80% in each section to have passed the theory examination.
Outcome
At the end of the assessment period, the Delivery Manager will communicate with your Referee Coach, and anyone else deemed necessary and make one of the following recommendations:
Award you the Level 3 qualification

Extend your assessment period

Not competent, able to reapply when the course next opens
Should you wish to appeal this recommendation, you may do this within 10 business days of notification stating your reason(s). Your appeal will be reviewed by the Delivery Manager with any of the program lead(s).