Officiating Development Camps
Basketball England is responsible for providing development opportunities for officials from grassroots level through to the elite.
A number of basketball camps in England and overseas have been identified as an ideal platform to accommodate this objective which gives an opportunity for officials to improve their skills and advance through the Officiating Pathway.
The camps accommodate various development objectives and each is designed to provide learning for different levels of the Officiating Pathway.
If you are interested in advancing in your officiating and moving up the officiating pathway, or receiving feedback to maintain your current standard, please register your interest to one of more of the camps below.
Which camp should I attend?
Basketball England have recognised that different competitions require a different philosophical approach to the officiating within those competitions. To help us with this, we have tailored each camp for specific target officials dependent on which level they are officiating at. We are working towards officials at all levels having access to at least one camp per year.
We would expect those currently active within the NBL to attend one of the camps.
Furthermore, we are looking at providing opportunities for table officials at the domestic camps and we encourage all table officials that are interested to register their interest.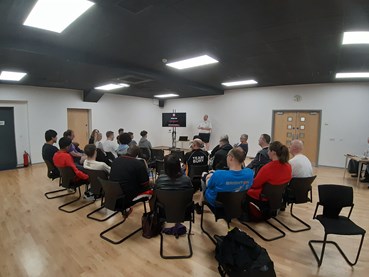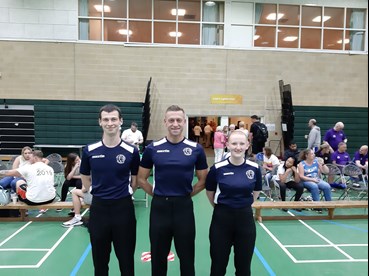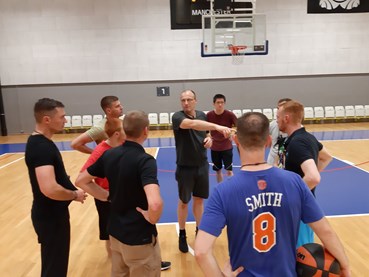 Below are the opportunities that are currently available.
2022 Officiating Camps
| | | | | | |
| --- | --- | --- | --- | --- | --- |
| Date | Clinic | Location | Target REFEREES | TARGET TABLE OFFICIALS | camp fee |
| 10 - 12 June 2022 | Polly Camp | Newcastle | Current & aspiring Level 3 Referees | NBL Table Officials | £265 |
| 16 - 19 June 2022 | Copenhagen Invitational (3PO) | Copenhagen, Denmark | Active NBL / 3PO Training |   | TBC |
| 17 - 19 June 2022 | Aspire All Star National Tournament | Manchester | Junior NBL & Aspiring NBL Officials | NBL Table Officials & Aspiring NBL Officials | £50 |
| 8 - 13 August 2022 | Nationwide Basketball Officials Camp (3PO) | Leeds | Junior NBL & Aspiring Level 3 Referees & 3PO | NBL Table Officials & Aspiring NBL Officials | £395 |
| 24 - 28 August 2022 (TBC) | Future Stars (3PO) | London | Aspiring & current Level 4 Referees |   | TBC |