The hugely popular Ball Out 3x3 2018 Championships recently drew to a close after a packed summer of basketball across the country. With qualifying events in London, Birmingham and Manchester, the National Finals took place at Ducketts Common in London and proved to be a big success.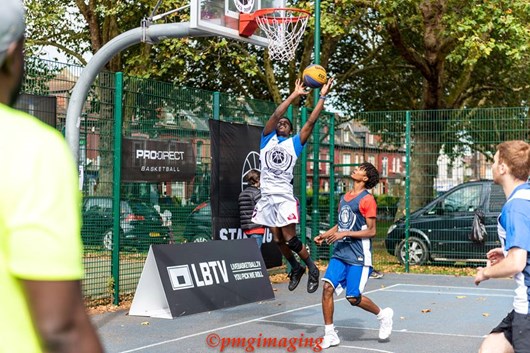 With Under 14, Under 16, Under 18, Women's, Men's and Elite Men's competitions throughout the day, plus demonstrations from Wheelchair 3x3 players, a dance off and a dunk content, there was a lot up for grabs and plenty to see.
"PDGC" were able to secure glory in the women's event with Gerda Morkunaite, Chanel Michaels and Daiva Pabrezaite making up a fearsome trio. Peterborough based "Punishers" took home both the rec Men's and Elite Men's titles as Zygimantas Adomaitas, Arunas Butkys, Marius Talijunas and Edvardas Varpiotas took on all comes and came out victorious. The win in London also secured an all-expenses paid trip to compete in the FIBA 3x3 World Tour in Hungary!


Big congrats to all the Ball Out team for putting together a brilliant series of events and giving ballers up and down the country a chance to shine!

For more information, use the buttons below:
Photo credits - Pat Gowdie/Ball Out UK