The FIBA Europe Under 14 Get Together recently concluded in the Czech Republic, with the conference involving 34 federations, 15 members of FIBA's Youth Commission and a total of 120 coaches across the 1 & 2 November. FIBA's Executive Director Kamil Novák and President Turgay Demirel were both in attendance, underlining the importance of the FIBA event.
With a programme specifically tailed to youth basketball, a number of theoretical and practical workshops took place across the two days. Defensive concepts and drills, improving perimeter players, contact skill development and drills for improving decision making all featured on Friday, with posture and movement in basketballers, safeguarding, pedagogy and didactics all being covered on the Saturday before the conference closed.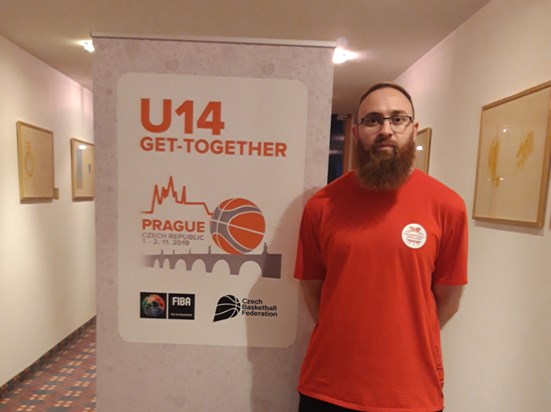 Great Britain were represented at the event by Myerscough College and England Under 15 Assistant Coach Troy Culley.
"I have always taken great pride in being able to represent my country and this opportunity was no different," said Culley.
"The format was very similar to the FECC [FIBA Europe Coaching Certificate] that I graduated from in the summer with participants absorbing a blend of practical and theoretical sessions relevant to the development of youth talent.
"It was beneficial to gain an insight into practices and initiatives used by other sports as well as having the chance to network with coaches and performance directors from across Europe."
Basketball England's Coaching lead Brian Aldred will shortly be meeting with Culley for a full debrief of the conference, with the information gained then being disseminated through the wider coaching network in the near future. That will be done in a number of ways, including through HIVE.
FIBA Executive Director Kamil Novák said: "We feel honoured to be able to accommodate this great initiative, which puts FIBA Europe in a position to impact and promote the development of the game at a grassroots level in a very substantial way."
Congratulation to Troy on attending the conference, and to find out more about the conference, please use the button below: