Basketball England's coaching study trip to Spain has been branded a big success.
Forty coaches enjoyed an in-depth coaching experience thanks to Erasmus+ programme funding. The participants travelled to Madrid, Spain with the goal of developing a 'European Community of Basketball Coaching Practice'.
The trip was the first part of a two-leg project, delivered in collaboration with leading Spanish basketball coaching organisation Sport Coach, with the second part of the schedule due in July 2020.
The trip aimed to achieve a number of objectives for the coaches in attendance, including:
Identification of best practice in talent development, performance coaching and player development
Analysis of leading European junior coaches and European style of play
Identification of strategies to be implemented within the coach's own environment
Analysis of the coaching practice of top European Clubs
Identification of the major success factors in the programmes visited.
The study tour brought together the coaches who are working primarily with young players (14 to 18-year olds) and was made up of coaches from a wide spectrum, including academy coaches and directors, Talent Pathway coaches, national league clubs and national age group teams, female coaches and coach educators.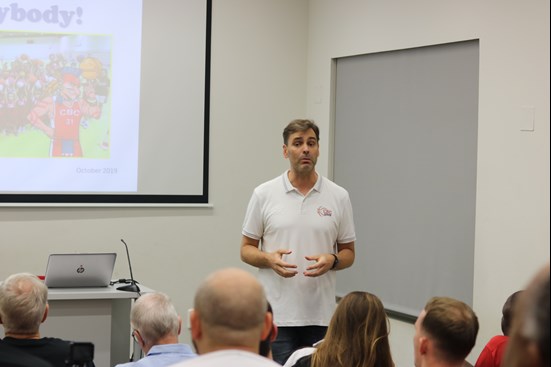 "I would just like to thank Erasmus+ for allowing us to create such a fantastic opportunity for our coaches on behalf of Basketball England," said Brian Aldred, Basketball England's Delivery Manager and coaching lead. "It's been a pleasure to see first-hand the level of engagement, understanding, attitude to learning and respect that each coach has shown over the week, it really was immense."
The coaches enjoyed a varied programme of activities, observing senior ACB coaches at Fuenlabrada and Estudiantes, various junior teams at Real Madrid, Estudiantes Torrelodones, the Buen Consejo School, plus Madrid regional teams training for Under 14s and U16s.
In addition, the group received insightful presentations from former ACB coaches, GB Women's coach Jose "Chema" Buceta and the head of the Madrid Basketball Federation Borja Castejon.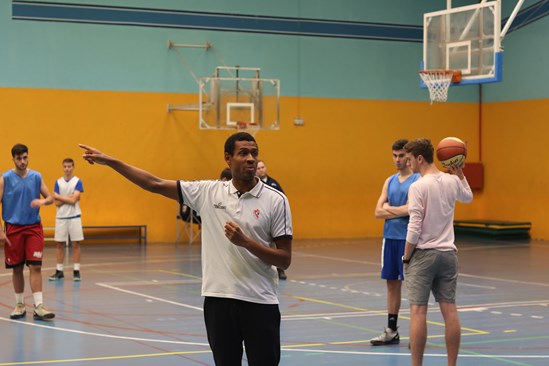 Throughout the four days, the coaches also enjoyed attending multiple professional team fixtures including EuroLeague and ACB matches as well as ACB Oro and lower division games. Equally, attendees were also able to enjoy the more cultural and touristic side of Spain's capital city with a variety of trips and excursions.
The prestigious coaching experience will culminate in a 4-day trip to the Spanish national coaching conference next July as the tour comprises of 11 days total in Spain.
Coaching Comments on the trip:
Enjoyed all of your company this week. It's been great to share and receive so much information. Wishing you all the best on your coaching journeys - Kelson Dickson
Thank you Brian and thank you everyone for a great opportunity to engage, debate and be curious in the company of others - Sam Messam
Thanks, been amazing, appreciate all you & BE have done. Thanks to everyone, great experience & pleased to meet you all, looking forward to Valencia. Good luck to you all until then - Jackson Gibbons
Thank you and BE for delivering a truly incredible week as well as enabling 40 coaches to meet and actively interact with each other. Hope we all manage to stay in touch - Franky Maralunda
Really appreciate the opportunity to be involved with the Erasmus trip, so thank you to you and BE for organising it all. A lot of positive takeaways. All the best to everyone this season and look forward to the seeing you all at the conference in Valencia - Brian Nguru
Thanks for such an amazing opportunity. Was a pleasure to meet such good coaches both in Spain and from the UK - Lee McCarthy
Thank you for organising this trip and to everyone else for making this an unforgettable experience - Alex Harvey
Thanks for selecting me for this trip and the hard work you put into organising the event. It was refreshing and pleasant to be around such passionate and determined coaches. Thanks for the experience. - Marcus Garvey