Some key dates in the calendar for 2020, including two Basketball England Game Conferences, have been confirmed.
6-7 June 2020 - Game Conference: Coaching, Sports Science and Medicine, Manchester
6 June 2020 - Volunteer Awards 2020, Manchester 
4-6 September 2020 - Game Conference: Officiating, Manchester 
6 September 2020 - Annual General Meeting (AGM), Manchester
The first Game Conference will combine coaching topics alongside sports science and medicine basketball related content.  
Some sessions will be combined alongside specific workshops. 
The second Game Conference of 2020 will focus on all things officiating. The three-day conference will be an excellent opportunity for the sharing of best practice and knowledge.
If you want to be kept up to date with the Game Conferences as details develop and be one of the first to access booking please register your interest HERE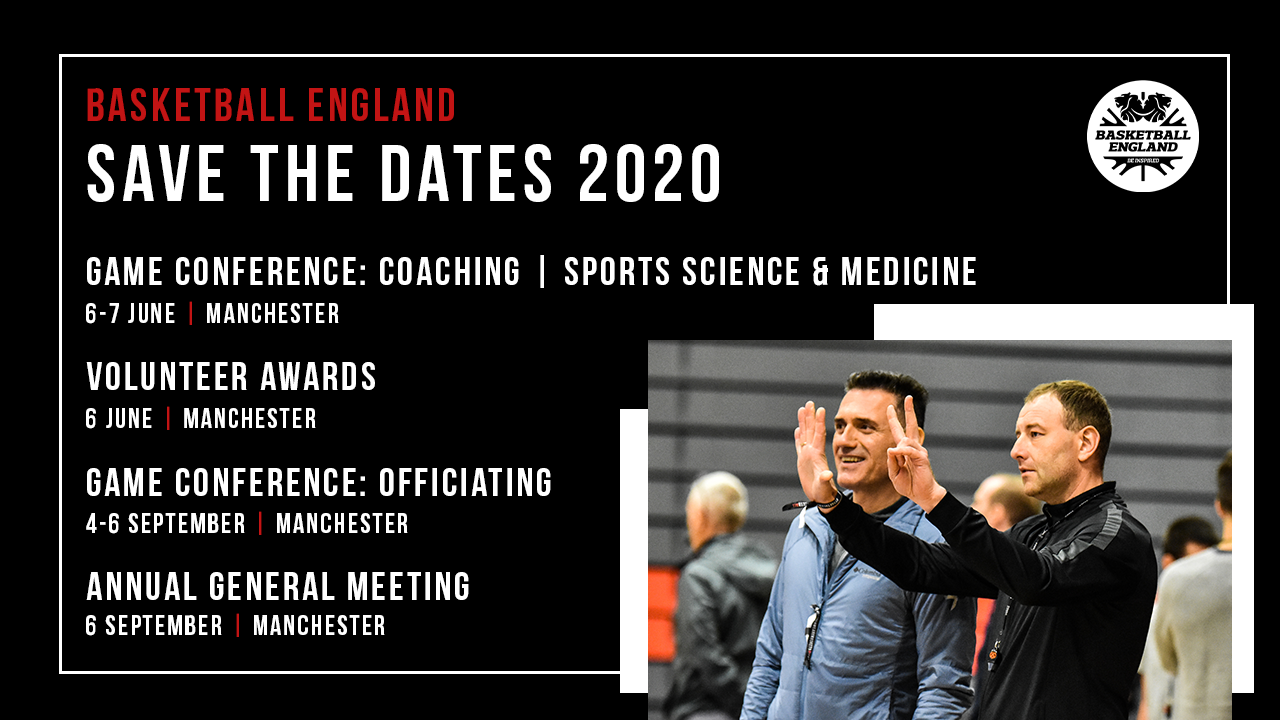 The Basketball England AGM will also fall on the same weekend as the Game Conference: Officiating.
Further dates for your diary include the Basketball England Volunteer Awards which return for the third year to celebrate and recognise the dedication and effort of volunteers across our sport. Regional nominations will open in early 2020 with tickets available from May 2020.  
If you wish to hear more about the Volunteer Awards please also register your interest HERE
We look forward to seeing you in 2020!
Want to see what happened at the 2019 Game Conferences, check out the gallery HERE