The 2020 Basketball England Volunteer Awards will take place on Wednesday September 9 from 7pm.
Due to the ongoing effects of COVID-19, the event will take place online and the winners will be announced on our social media platforms. 
The annual Volunteer Awards programme sees nominations gathered from the public across the 10 English regions, with winners selected in partnership with the Regional Management Committee chairs. 
Those regional winners then form a national shortlist for each award before the national winners are chosen.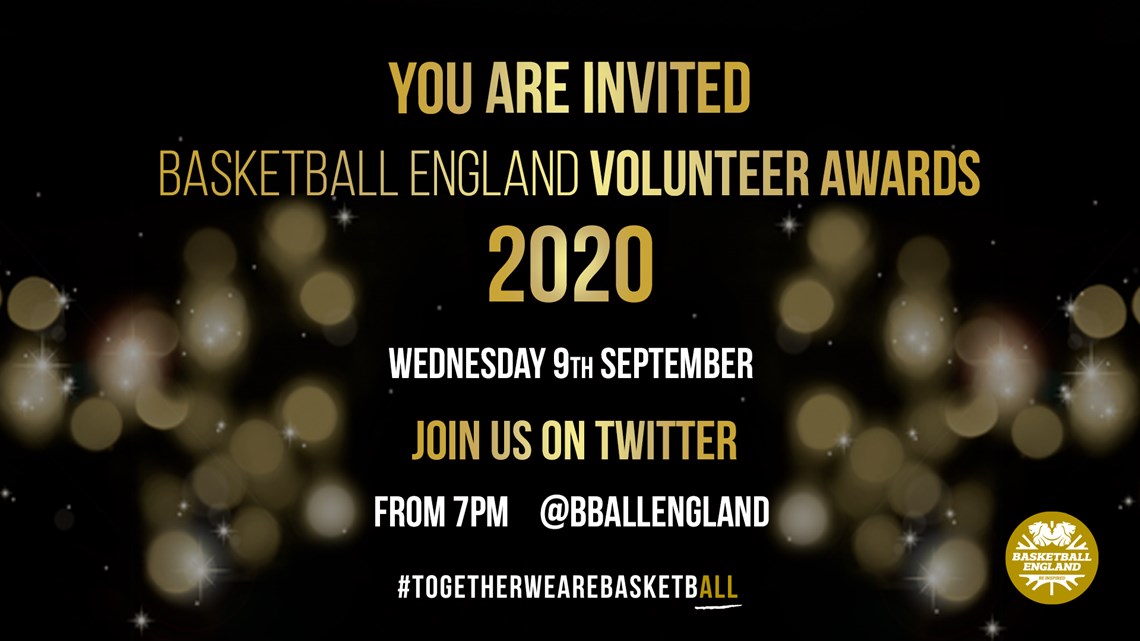 Worthy Recognition
Basketball England's Interim Chief Operating Officer Charlie Ford said: "While the Volunteer Awards dinner is always a highlight, we felt it was the most sensible course of action to make a change for 2020. 
"We look forward to going online to announce this year's winners across the 13 award categories and recognising the tireless work that they put in for the good of our sport. 
"Basketball relies on the efforts of volunteers up and down the country and it'll be great to come together next week and recognise all their efforts." 
Last year, the Volunteer Awards dinner was held at the prestigious Legends Suite within Manchester City's Etihad Stadium, providing the opportunity for members across the game to come together and celebrate 2019's winners. 
By taking the awards online, there is the opportunity for a greater level of engagement and support for this year's winners. 
The online event will kick off at 7pm on Twitter with a message from Basketball England chair Matt Neville, who will hand over to the familiar voice of radio and BE events MC David Wooldridge. 
Winners will be announced every 10 minutes, with the evening concluding with the Services to Basketball award. Presented to recognise long and distinguished service to the game, all nominees must have contributed for at least 10 years before being considered. 
Join us on Twitter on Wednesday 9 September for the live announcements. We will have a full recap video available on Facebook and Instagram once the awards event has finished.