2K and the City of Birmingham Rockets Basketball Club have announced 2K Foundations funding will be issued to the club to rejuvenate its facilities and offer more community programmes in 2021.
The club's venue at Nechells Wellbeing Centre in Birmingham will undergo a full refurb, with two improved training courts, a show court enabling the club to host home games with a full audience, improved lighting facilities, new nets and scoreboards.
The funding will also deliver an extensive local school and community programme, further weekly games via a new 2K league, additional sessions and support with transport to the facilities for those who need it across the city.
Refurbishment works, which have also been supported by Basketball England, will take place later this year, with a view to the new facilities opening and community programmes beginning in early 2021.
Passionate basketball fans
"We are delighted to bring the 2K Foundations programme to the UK," said Simon Turner, Director of Marketing & Communications at 2K UK. "We know there are an army of passionate basketball and NBA 2K fans here in the UK.
"Via initiatives like this, we are able to celebrate them and pay it forward to the basketball communities. Being able to support the team in Birmingham with its work is something we are very proud of."
"The funding to refurbish our training centre and offer more opportunities to play and enjoy basketball in our city is hugely exciting." said Rob Palmer, Managing Director of the City of Birmingham Rockets Basketball Club. "The 2K UK team recognising our work and wanting to support us in this is wonderful."
"Over the years, I have watched this Basketball Club provide a service for thousands of young people from the Birmingham Community at Nechells Wellbeing Centre," said Kirk Dawes, QPM and Chair of the Board at the City of Birmingham Rockets Basketball Club. "Our gratitude to 2K Foundations for its investment in the club and our home facility can only be described as 'beyond measure.'
"The capital will allow us the opportunity to attract more young people at a time when health, wellbeing, sport and education sit squarely at the top of the agenda for the future of society.
"Rockets is a family, and every family needs a home; this will make Nechells the home we have always dreamed of."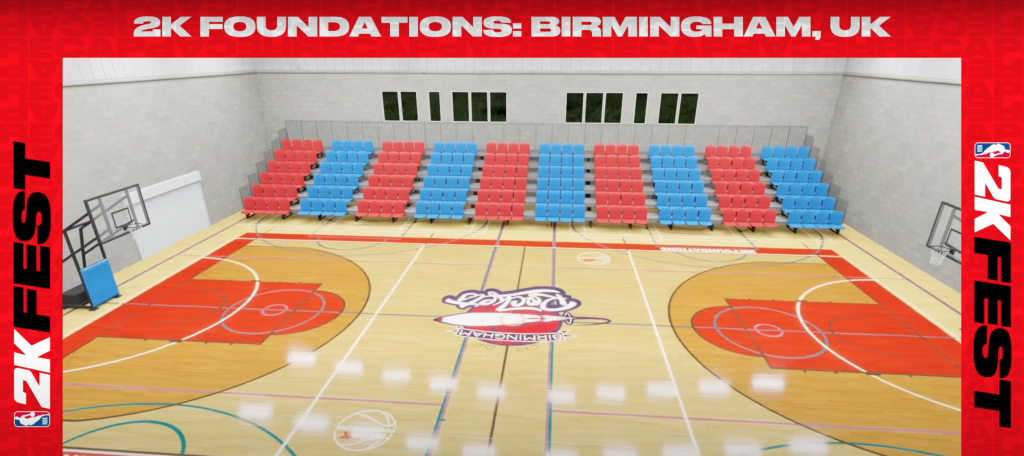 Great for the NBL
"It is really exciting to see this fantastic investment in the club and facility," said Stewart Kellett, CEO at Basketball England.
"It will be suitable for senior Basketball England NBL competition, as well as junior activity and so much more.
"Additionally, with the Commonwealth Games coming in 2022, it's another great building block in making the sport even more successful in the city. We can't wait see the results."  
To find out more about the 2K Foundation and City of Birmingham Basketball Club, please use the buttons below.
.