As we continue celebrating Black History Month, Basketball England is taking a look back at some of the players, officials, coaches and volunteers who played key roles in shaping the sport in this country.
In this second part of our series, we'll look at all levels of the game to recognise people who made a real impact, as pioneers, role models and inspirations for others to follow.
A far from exhaustive list, hopefully the information below will be a starting point for others to tell us their own personal inspirations.
Tell us about yours – whether superstars or unsung heroes – through social media channels. Use the hashtags #BlackHistoryMonth and #TogetherWeAreBasketbALL.
You can view the first part of this series by clicking the button below.
.
Alton Byrd
Born in San Francisco California, Byrd is fondly remembered for a pro career that spanned the 1970s, 80s and 90s.
With productive stops in the NBL, BBL, and north of the border in Scotland, he won multiple titles with legendary coach Kevin Cadle at Kingston and dominated the NBL with Crystal Palace.
With exceptional court visions and a vast array of passes in his arsenal, Byrd is a name frequently mentioned in the conversation on the greatest BBL players of all time.
Whilst his skills wowed on the court, his charisma and approachable attitude shone through off it, working in the media for a number of organisations to promote the sport wherever possible. That combination helped to drive the game forward during what was basketball's most successful era on these shores.
Since his retirement, Byrd has enjoyed front office positions with the Sacramento Kings and Brooklyn Nets in the NBA and Atlanta Dream in the WNBA.
Azania Stewart
A GB centurion that needs little introduction, Azania Stewart is one of the leading female players in modern British basketball.
After making her senior GB debut in 2009, the hugely talented forward has since become an Olympian, played in three EuroBasket competitions and won a silver medal at the 2018 Commonwealth Games.
Throughout her playing career she enjoyed club stops in Spain, Australia, Hungary and Latvia, playing in the EuroCup and winning two domestic titles.
She came out of retirement in recent years, later leading London Lions to a WBBL clean sweep in 2021/22 as well as returning to the GB ranks.
Austin Grant
With contributions that span across decades, Austin Grant has made a huge impact on basketball across the Midlands.
As a coach, official, mentor and everything in between, Grant has helped to shape and support thousands of young players, coaches and officials across Nottinghamshire. The infrastructure he helped to create through a network of clubs, schools and programmes is still developing today, with the area's love for the sport continuing to grow.
In 2013 as recognition for his tireless efforts, Grant was awarded the Lifetime Contribution to Sport & Physical Activity award by the city of Nottingham.
Dale Aitcheson
A well-known face to basketball fans across the country, Dale Aitcheson has been one of the top referees in England for over 20 years.
In May 2000, Aitcheson became England's first black FIBA referee, successfully completing the FIBA exam clinic whilst earning plaudits from the panel of assessors for his ability.
With hundreds of appointments to his name both domestically and across Europe, the Nottingham man has overseen more BBL showpieces than anyone else. With 19 appearances and counting (eight play-off finals, four cup finals and seven trophy finals), he continues to be incredibly well-respected across the sport.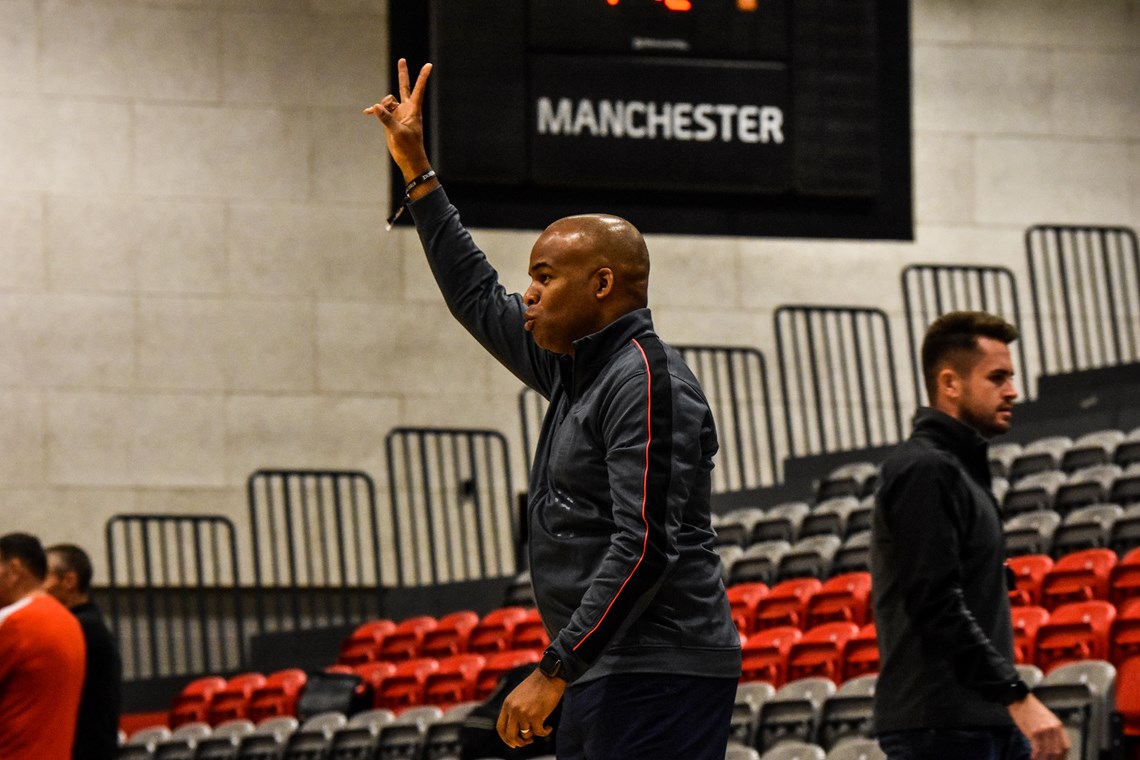 Ronnie and Stedroy Baker
A highly talented pair of brothers that help inspire a generation of basketballers to get involved in the sport, what Ronnie and Stedroy Baker achieved after starting out at Brixton was quite incredible.
Ronnie remains England's most capped player with an incredible 156 appearances, the legendary guard won a bronze medal at the 1996 Commonwealth Games to go with a hatful of awards and honours across the British game.
Stedroy also enjoyed a lengthy and productive career, playing in the BBL for Birmingham, Sheffield, Leicester and others before closing his career at Derby in the NBL. He also collected 14 international caps, with the first coming against Denmark in 1991.
Andrea Boreland
Well known and respected for her significant contribution to the sport across London, Andrea Norton has been able to help, influence and develop young players for decades.
With strong roots in both Haringey and Hackney, Norton has worked with hundreds of talented players that have gone on to enjoy significant success, including Darius Defoe and Perry Lawson.
Undertaking more recent roles for the London region, including as a team manager, Norton continues to work tirelessly on a local level to encourage the next generation of talent into the game. Andrea sadly passed away in 2021.
Tony Hanson MBE
A familiar and much-loved face across the NBL, the late Tony Hanson did an enormous amount for basketball in the North East.
A former pro player in both the USA and Europe, Hanson was instrumental in pushing Tees Valley Mohawks to five successive NBL championships as the club spent two decades as a force at the top level.
Tony also set up his own company, putting his degree in special education to use in co-ordinating a community-based sport and educational initiative to help young people with educational problems, using basketball as a vehicle to address teenage health and community issues.
He was awarded an MBE in 2007 as recognition for his contribution to sport and the community in Teesside.
Sadly, Tony passed away in 2018 at the age of 63.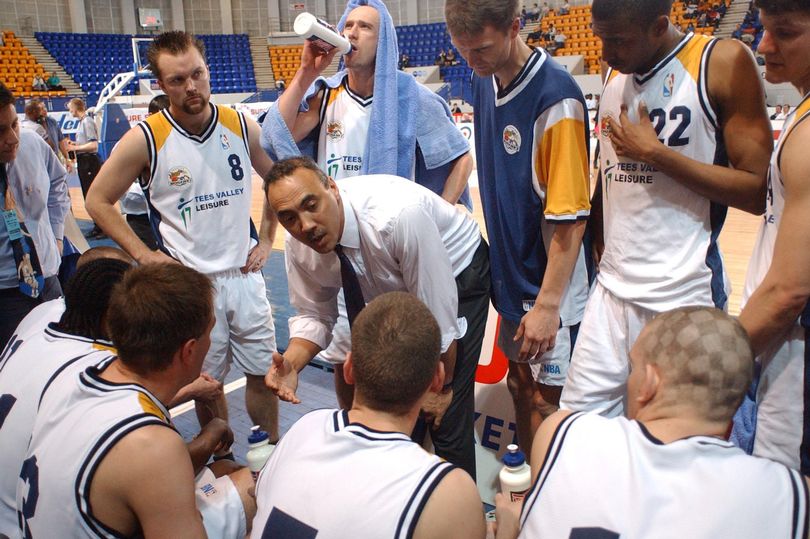 Claude Bandawe
After founding Leeds Tigers Basketball Club in the 1980s, Claude Bandawe helped to create a safe place for youngsters to enjoy basketball and develop as people.
Forced to flee Malawi in 1975, Bandawe is proud to call Leeds home and takes great pride in the decades that he spent developing both the sport and his local area.
"All my life I've dedicated myself to helping young people, and I'm still helping them now to find their way in life and achieve better things," says Claude.
In 2010, Bandawe was presented with The Leeds Award for his ongoing commitment to youth sport in the city, and he was the first black person to be nominated for the award.
Caroline Charles
An unmistakable character known both throughout London and across junior basketball, Caroline Charles has spent years elevating the women's game and developing some highly talented players in one of the most deprived areas of the country.
Her work as a teacher and the roles she fulfils through Newham Youngbloods have allowed Charles to help develop players from all walks of life, progressing them both on and off the court.
"A lot of the skills I have discovered on the basketball court can be attributed to situations that will cross your paths in real life," said Charles.
Alongside her work in the Jnr. NBL, Charles has also coached the England U16 girls while collecting numerous domestic honours as a coach.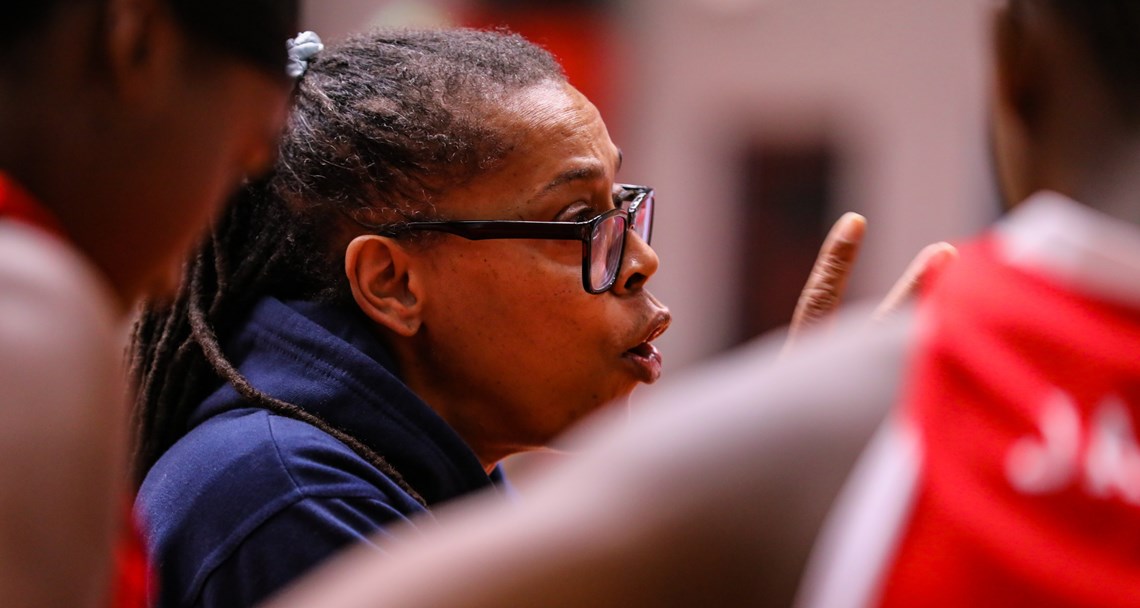 Karl Brown
Well known as both a player and a coach, Karl Brown currently calls the Midlands his home as the Director of Basketball and Head Coach of Leicester Warriors.
As the first Englishman to make the NCAA Final Fours in 1987 with Georgia Tech, Brown earned a reputation as an incredible on ball defender that could lock down any player. Those talents plus significant offensive skills led to a lengthy and honour-laden career in the BBL plus 27 caps for GB and 51 more for England.
Karl is now a respected coach, working both in the NBL and with age group national teams. He led the England U18 Men to Division A in 2012, and most recently worked with the GB U20 Men.
Benny Bonsu
A hugely influential and well-respected broadcaster and producer, Bonsu's work in basketball has been seen and enjoyed across the world.
Pushing the sport to all corners of the media landscape, Bonsu has worked for the BBC, Sky Sports, BT Sport, IMG Euro League and more throughout a decorated broadcast career.
As a well-known voice on the NBA, BBL and all things basketball through The Drop show and podcast, Bonsu's impact on the sport is significant.
In May 2019, Bonsu was co-opted to the Basketball England Executive Board.
System.NullReferenceException: Object reference not set to an instance of an object.
   at Umbraco.Web.PublishedContentExtensions.Value[T](IPublishedContent content, String alias, String culture, String segment, Fallback fallback, T defaultValue) in D:\a\1\s\src\Umbraco.Web\PublishedContentExtensions.cs:line 165
   at ASP._Page_Views_Partials_grid_editors_mosquito_Media_cshtml.Execute() in E:\webs\basketballengland.co.uk\htdocs\Views\Partials\grid\editors\mosquito\Media.cshtml:line 7
   at System.Web.WebPages.WebPageBase.ExecutePageHierarchy()
   at System.Web.Mvc.WebViewPage.ExecutePageHierarchy()
   at System.Web.WebPages.WebPageBase.ExecutePageHierarchy(WebPageContext pageContext, TextWriter writer, WebPageRenderingBase startPage)
   at Umbraco.Web.Mvc.ProfilingView.Render(ViewContext viewContext, TextWriter writer) in D:\a\1\s\src\Umbraco.Web\Mvc\ProfilingView.cs:line 25
   at System.Web.Mvc.Html.PartialExtensions.Partial(HtmlHelper htmlHelper, String partialViewName, Object model, ViewDataDictionary viewData)
   at ASP._Page_Views_Partials_grid_editors_mosquito_Base_cshtml.Execute() in E:\webs\basketballengland.co.uk\htdocs\Views\Partials\grid\editors\mosquito\Base.cshtml:line 19
Steve Nelson
Starting out in West Bromwich, Steve Nelson's impact on basketball has been significant both on and off the court.
After signing his first professional contract at 19 with Portsmouth, Nelson enjoyed a BBL career that spanned from 1987 all the way through to 2000 with stops in Sunderland, Worthing, Chester and more.
Now a successful CEO with the West of England Sports Trust, the talented former guard has still been impacting the sport through work with both Worthing and Sussex Storm.