The WNBL season is finally underway with two games taking place in week 1, and that means it's time to recognise a Player of the Week.
Each week we'll pick out a star player from our top divisions and shine a spotlight on their performance, paying attention to the following criteria:
Efficiency
Stats
Team and opposition strength
Periods of influence in the game
NBL Division One will get going in just a few weeks, so for now we're just concentrating on the WNBL though there was a POTW from the second round of the L Lynch Trophy that we've included below.
WNBL Division One
Shanice Turner - Worcester Wolves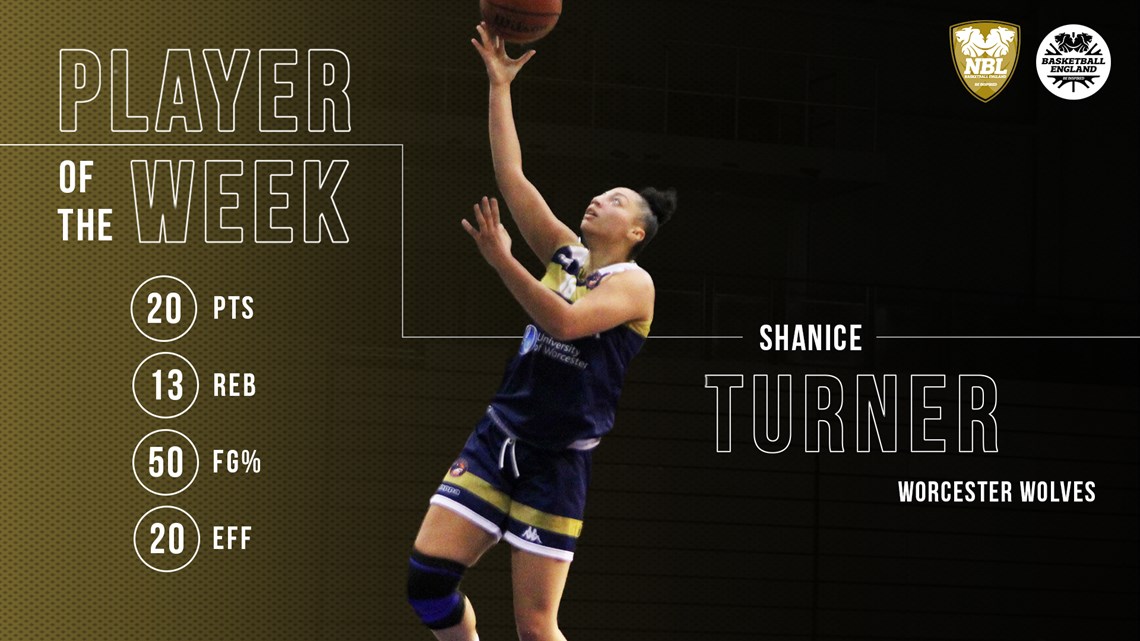 Worcester made a winning start to begin their 2020/21 season after gaining promotion a year ago. The 68-58 victory was thanks in large part to Shanice Turner, who put in a top quality performance to see her side home.
"I'm truly mind blown!" exclaimed the British wing after her POTW performance. "Coming back from such a huge injury and going up a division made the road to recovery a bumpy one. However, it just goes to show that with the right support and drive you can truly overcome everything.
"I didn't get here alone and the team and my coaches have worked hard, pushing both me and themselves as well as constantly supporting each other to help us strive for greatness.
"I'd like to think this is just the beginning of a new chapter, not only for me as a player but for the team as a whole and I'm just looking forward to continue to play the game I love."
Wolves' head coach Ryan Emery added: "I am thrilled for Shanice to be awarded D1 Player of the Week. She works incredibly hard on a daily basis and it's only the beginning for her.
"I'm looking forward to being a small part of her journey."
You can enjoy highlights from Shanice's week 1 performance from the video below!
L Lynch Trophy
Ian Smith - Team Solent Kestrels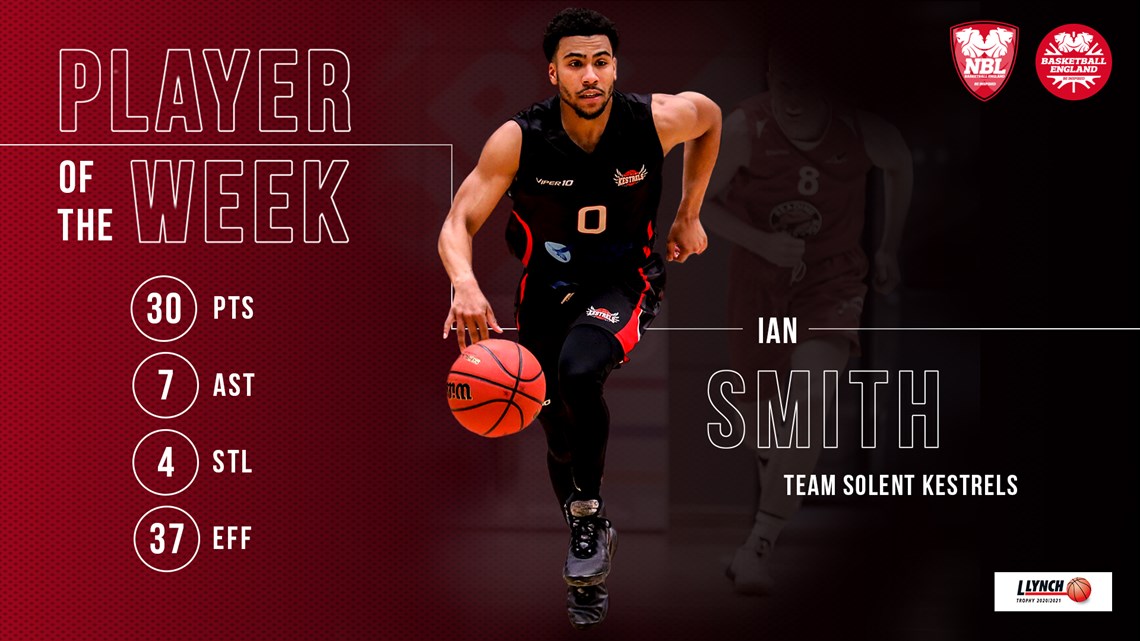 Last season's MVP and this week's NBL player of the week needs little introduction. He was one of two players to reach 30 points this weekend and Smith was equally impressive handling the ball as the floor general, registering a weekend-high seven assists and zero turnovers versus Essex Rebels.
A deeper dive into the box score showed the Kestrels dominated on assists and turnovers, 35-15 and 13-32 respectively.
You can enjoy his highlights below!