There's six games in the L Lynch Trophy this weekend as the competition continues to provide action for basketball-starved fans.
Five games are due to be streamed live on the Basketball England YouTube channel with the action taking place at four venues around the country.
With Loughborough University still in lockdown, hosts Loughborough and Charnwood Academy will again sit out the action, but Group 3 will get going at Gateway College as Leicester Warriors host Nottingham Hoods at 3:00pm on Saturday in both sides' debut game in the competition.
Warriors finished ninth, one spot ahead of Hoods, in last season's curtailed Division One campaign thanks in part to beating the Nottingham side twice, 105-92 and 94-81 on the road.
.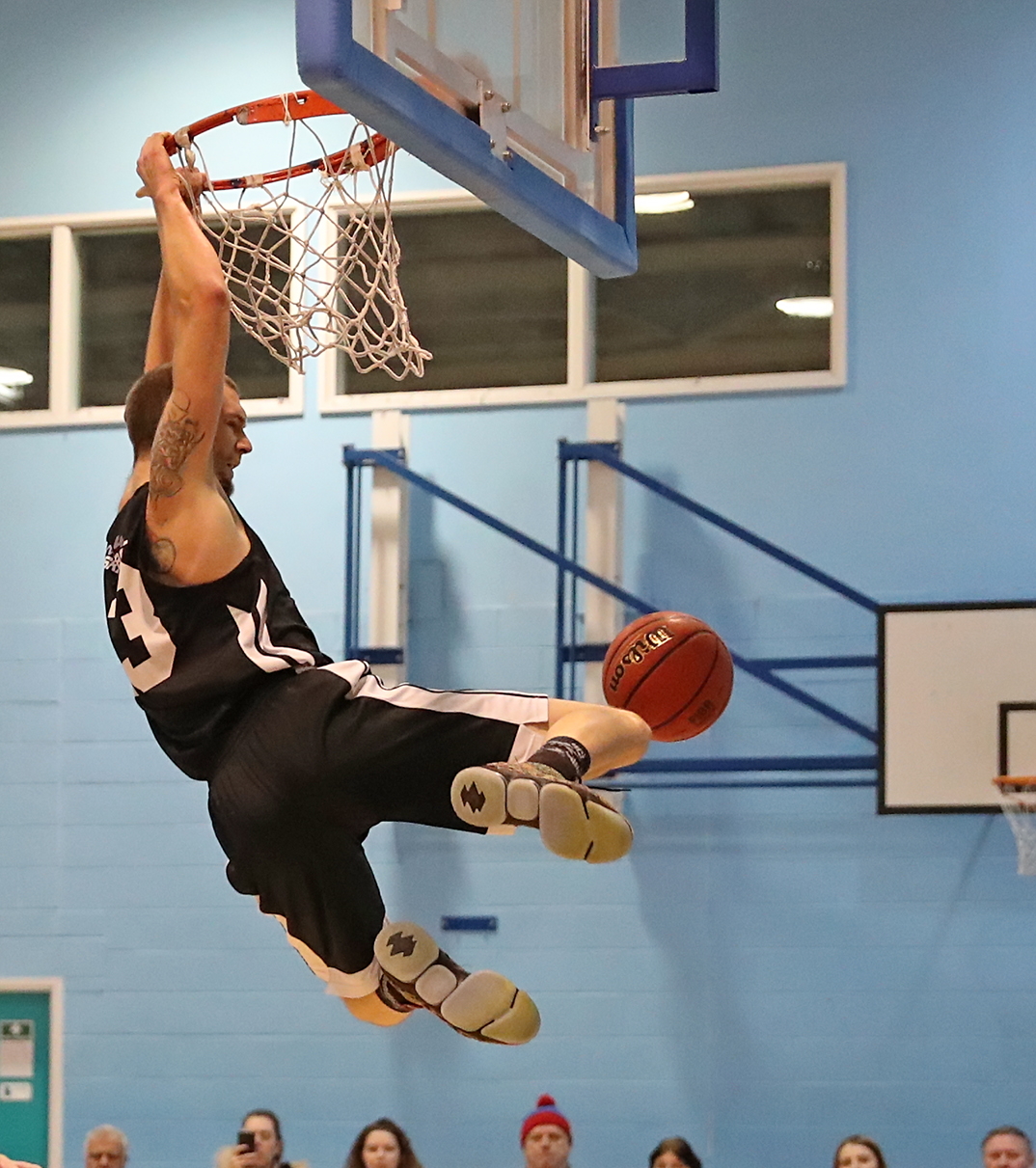 Group Four
Further north, Myerscough Academy also play their first game when they host Bradford Dragons. Chris Mellor's team opened their L Lynch Trophy competition last weekend with a dominant performance to beat Team Newcastle 84-59.
Myerscough coach Neal Hopkins can't wait to get back into action after a long close season: "This seven-month stretch (without basketball) has been extremely tough for a lot of people in a lot of different ways," he said,
"I have to credit the young men that I am fortunate enough to share the court with for their patience and commitment even through surreal times. To finally have basketball back is so important and it is not an opportunity we are taking for granted, it is safe to say we will enjoy every minute and we cannot wait to test ourselves against a very well organised and experienced Bradford side"
Group Two
Oaklands College will again stage a pair of games on Saturday, with Thames Valley Cavaliers playing Reading Rockets and the home town Wolves hosting neighbours Hemel Storm .
Cavs and Rockets had contrasting results last week with Thames Valley dominating the final 25 minutes of their game against Wolves to win 102-74 while Rockets couldn't recover from a double digit deficit against Hemel Storm as they went down 83-70.
Robert Banks' Thames Valley side finished as Division One runners-up last season, splitting their games with the Rockets after suffering a 108-93 home loss before gaining revenge with a 100-81 victory at Rivermead in January's return.
Wolves and Storm have been rivals stretching back to their days as Leopards and West Herts Warriors, and home coach Thomas Baker is looking forward to the game against a side based just nine miles away: "Playing against Hemel is always special and over the years with Leopards there were many games that were exciting and extremely competitive," he said.
"It is a shame that with the current situation fans won't be able to see in person the rivalry live on with Oaklands.
"Knowing Dru [Spinks] as I well as I do, his team will be buoyed by last weekend's win against Reading, and they will be looking to continue that this weekend against us. We must be ready for another competitive battle whilst at the same time continuing to build on the positives from last weekend's performance against Thames Valley, in particular the way we played in that first half.
"It is going to be great to step out on the floor again with the guys, I'm looking forward to it."
Storm recorded a big win against an injury-hit Leopards at the Brentwood Centre last season before surviving a fourth period fight-back to win 99-93 in the return.
Hemel coach Spinks is another man delighted to be back on the basketball court: "After what has felt like the longest off-season ever it was great to see both sets of players back on court competing.
"We are looking forward to another opportunity this coming weekend for our players to work with each other, and for each other, as we continue to try and build as a team going forward."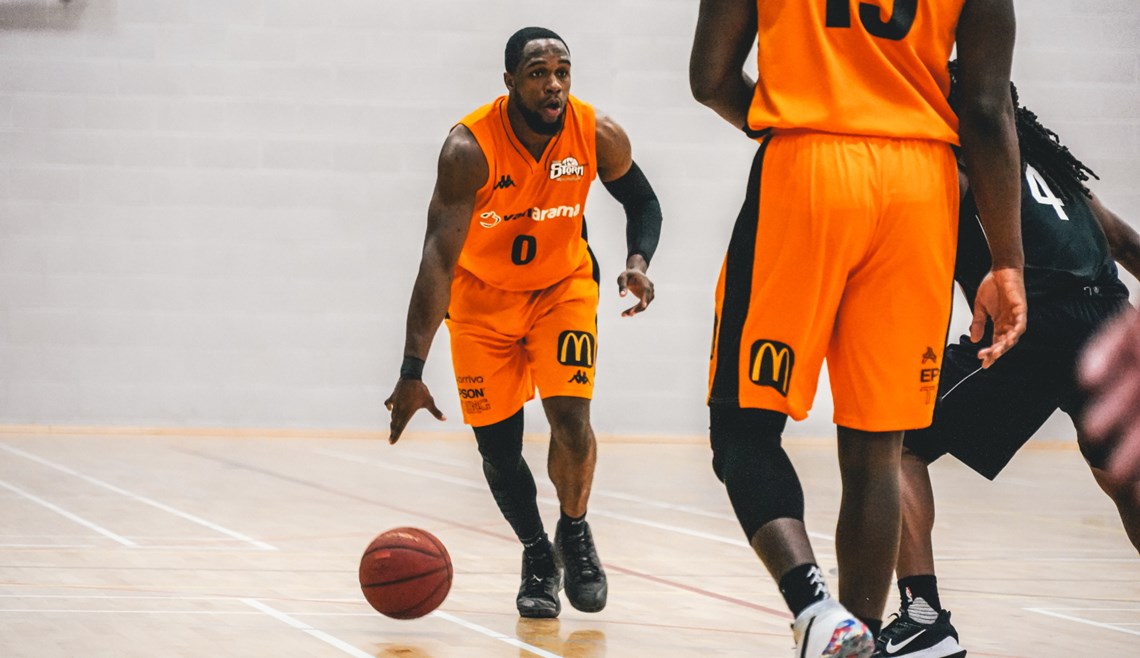 Group 1
The action switches to Solent Sports Complex on Sunday as Worthing Thunder face Barking Abbey at midday and the hometown Kestrels play Essex Rebels at 3:00pm.
Abbey put up a great performance against league and cup champions Solent before going down 92-78, and coach James Vear was delighted to be back in action:  "It was great to get back on court and play a game, myself and the guys really enjoyed being able to compete again.
"This weekend will be a tough test against a very good Worthing team, we've had a great week of practice to prepare for one of the most talented teams in Division One."
Thirty-seven points from Cameron Hildreth helped Thunder make a winning start to their Trophy campaign with a 91-78 victory, and another win on Sunday would virtually seal a quarter-final spot. The two sides met on the opening day of the 2019/20 season, with hosts Thunder winning 103-75 but Worthing were made to fight all of the way before winning the return in East London 81-73.
Thunder will be hoping big man Howard Crawford has been cleared to play in time for the game in what will be his second stint in the NBL having played for Leopards during the 2013/14 campaign.
After winning Division Two South last season, Rebels' opening games in the top flight have certainly been tough, and after going down against Thunder they now face a Kestrels side who haven't lost in NBL action since February 2019 - a 38 game winning streak.
Despite the loss against Worthing, Rebels' coach Ross Norfolk was just pleased to be in action: "It was fun to be back on court with the guys competing and progressing as a unit" he said. "We have a lot more to give and we are looking forward to the challenge of Solent on Sunday."
Kestrels coach Matt Guyman was also a happy man to see his side back playing for the first time since a narrow defeat in the BBL Trophy final against Newcastle Eagles: "It felt great to get back on the floor after seven months away" he enthused. "This wouldn't have been possible without the fantastic combined effort of all the NBL Division One clubs working together.
"This was our first opportunity to see our squad and I'm pleased with how the new guys are already integrating in with the group. We look forward to continuing to building over the next few weeks of the L Lynch Trophy.
"Credit to Barking who played beyond their years, most notably Veron Eze and Flynn Boardmann. They are such a young group that I think will be highly competitive this season.
.