NBL Live returns
this weekend for the second time this season
with two exciting games from Solent.
After launching coverage of the NBL Division One and WNBL Division One with the showdown between Oaklands Wolves and Hemel Storm last month, our cameras will be on the south coast for a pair of fixtures from the Solent Sports Complex. 
The Kestrels' men face Worthing Thunder in a mouth-watering NBL1 clash on Saturday (3.30pm), before the women face Worcester Wolves in WNBL1 the following day (2.30pm).
A host of fixtures are scheduled for coverage through the season - see the provisional list below.
Games will be streamed on the Basketball England YouTube channel with professional filming and respected commentator John Hobbs joined by a selection of guest co-commentators on the mic. 
Gail Richards, BE Senior Delivery Manager for Leagues, Competitions and Events, said: "We are delighted to be able to announce the return of NBL Live to showcase a number of NBL and WNBL Division One fixtures during the season.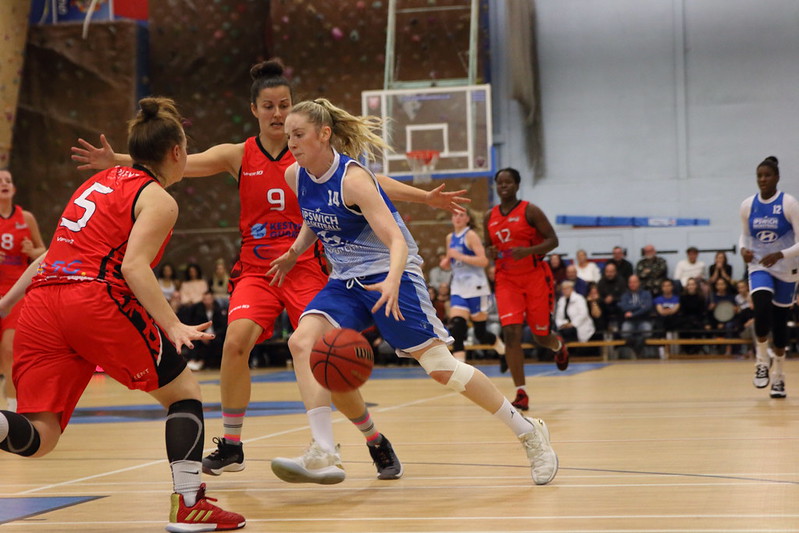 "We have made a significant investment to ensure supporters across the league can continue to watch the sport and their teams while they are restricted from attending games. We aim to add more fixtures to the provisional list announced." 
Hobbs said: "We are really looking forward to continuing our coverage of NBL and WNBL Division 1 games this season, especially given the fact that for the foreseeable future, supporters will unfortunately not be allowed to watch their teams in person. 
"Not only does the continuing coverage give those fans a chance to see their favourite teams in action, but it also gives the families that are living abroad a chance to watch their relatives in action too. 
"I'm looking forward to streaming a selection of this season's games in the NBL and WNBL." 
'We want as many clubs as possible to broadcast games' 
Basketball England is also encouraging clubs to livestream as many games as possible themselves, through the BE YouTube channel or their own platforms. 
So far this season more than 40 NBL1, WNBL1 and L Lynch Trophy games have been streamed this way on the BE YouTube channel. 
BE is planning to further support clubs with webinars and guidance about technical and presentation best practice through webinars and support documents. 

Richards added: "We intend NBL Live to be our flagship live streaming provision for the two leagues but we want as many clubs as possible to broadcast games themselves as well. We are making our BE YouTube channel available to host streams, along with game-day support, for any clubs who wish to use it. 
"Lots of great content has been broadcast already this season. We are aware that streaming games can be technically demanding for volunteers and those doing it for the first time, so we will be providing some guidance. Anyone needs support in the meantime should contact us at [email protected]." 
NBL Live schedule 
Saturday 21 November 
NBL1 - Oaklands Wolves 63-95 Hemel Storm LIVE STREAM
Saturday 12 December 
NBL1 - Solent Kestrels vs Worthing Thunder (3.30pm) LIVE STREAM
Sunday 13 December
WNBL1 - Solent Kestrels vs Worcester Wolves (2.30pm) LIVE STREAM
Saturday 9 January 
NBL1: Solent Kestrels vs Thames Valley Cavaliers (6pm) 
Saturday 30 January 
NBL1: Essex Rebels vs Bradford Dragons (7pm) 
Sunday 14 February 
WNBL1 – Reading Rockets vs Loughborough Riders (2:30pm)
Saturday 20 February 
WNBL1: Loughborough Riders vs Anglia Ruskin (1pm) 
NBL1: Loughborough Riders vs Hemel Storm (2:30pm) 
Saturday 6 March 
NBL1: BA London Lions vs Derby Trailblazers (4pm) 
Sunday 21 March 
WNBL1: Reading Rockets vs Ipswich Basketball Club (2.30pm) 
NBL1: Reading Rockets vs Thames Valley Cavaliers (5pm) 
Saturday 10 April 
WNBL1: Solent Kestrels vs Cardiff Met Archers (3pm)