We take a look back at all the action from week 6 as we make the call on our NBL and WNBL Players of the Week.
There were some top performances in both competitions in week 6, and the Rebound NBL Team of the Week and the FocusHoops WNBL Team of the Week were both tricky to select.
As always, we picked our POTWs using the following criteria:
Efficiency
Stats
Team and opposition strength
Periods of influence in the game
NBL Division One
Zaire Taylor - Worthing Thunder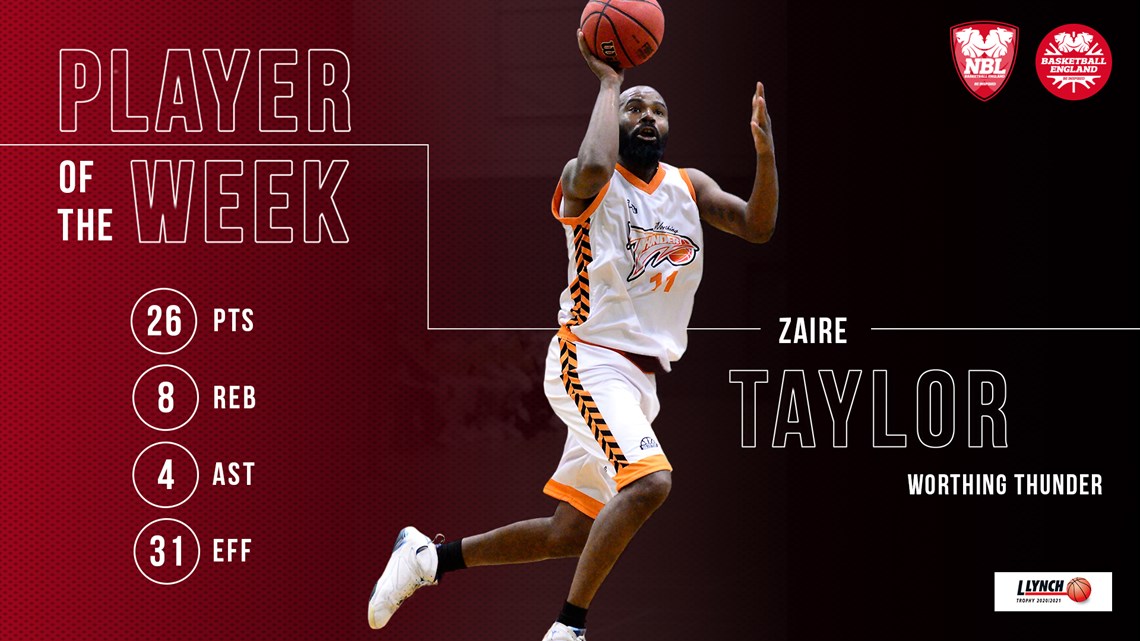 What a game between BA London Lions and Worthing Thunder! A last ditch buzzer beater three by the hosts couldn't prevent Zaire and co. from coming away with the narrow win.
It was tough sailing for the Thunder at times, especially in the third quarter, which they lost lost 22-11 as young star Cameron Hildreth fouled out. Howard Crawford would also foul out late in the fourth but neither would be a problem for Worthing as Taylor took over down the stretch.
With 3:53 left on the clock, the former BBL man began to get hot as Taylor converted a layup to tie the game before the Lions would enjoy a 5-0 run as the veteran forward took a breather on the bench.
The brief paused worked well for Worthing as Taylor went off with back-to-back jumpers, one of which was a triple, wrestling the game back in the visitor's favour. A 75 FT% from four attempts helped to ice the game, and with it, a spot in the quarter finals of the L Lynch Trophy.
"It's always nice to be recognised, but the individual accolades are not what i play the game for," confessed Taylor.
"It was a tough game against an extremely competitive team, and it was just good to get another W in the column."
Worthing head coach Julian Stanley added: "We were down by five points with 90 seconds to go in the fourth quarter and Zaire stepped up and carried us to victory. He absolutely deserves the award this week."
WNBL Division One
Carolina Marquez - Worcester Wolves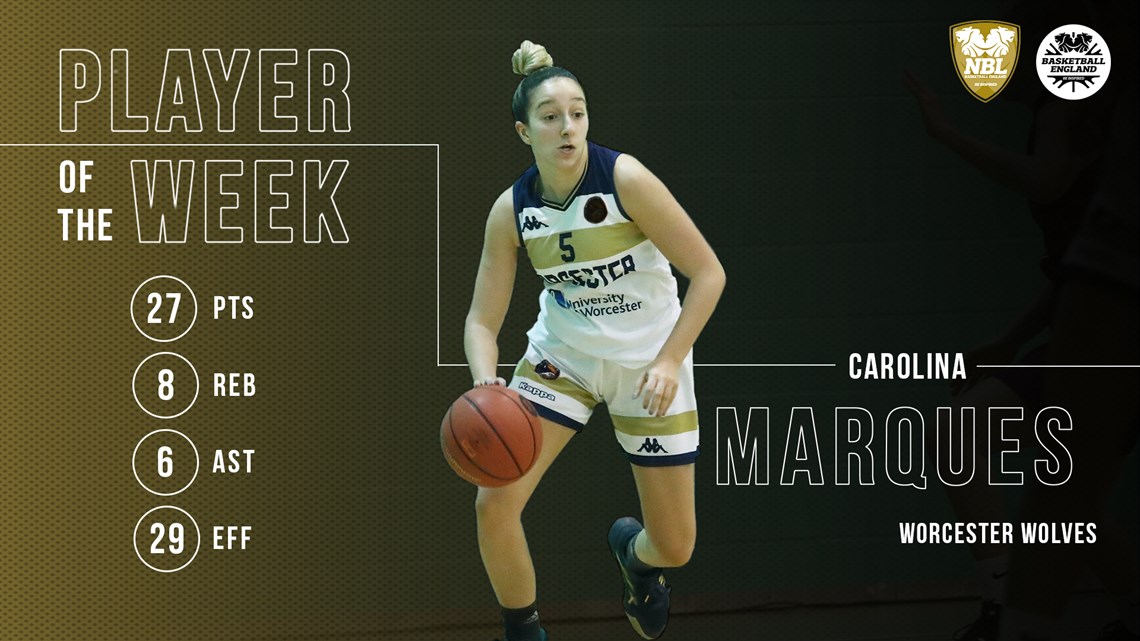 The driving force of the Worcester Wolves' road victory over the Loughborough Riders, Marques once again showed the league how capable a scorer she is as her side moved to a perfect 3-0 record and second in the table.
Marques had 16 points as well as the crucial assist for the tying basket in the final period of regulation to force the game into overtime. When in OT, the Wolves blew the game apart, winning the period 15-0 with Marques responsible for 7 of those points with made buckets and assists.
An all-around excellent performance rightly rewarded with Player of the Week honours.