The second week of NBL action saw a trio of games take place, plus an L Lynch Trophy game between Newcastle and Derby.
Solent remained undefeated as the Kestrels ensured Loughborough started their season with a loss, Reading got their campaign up and running with a victory and Newcastle grabbed a surprise W in the North East.
We have a recap of the games below, and each result is also clickable if you wish to view the live stats.
Newcastle secure big win
Newly promoted Newcastle grabbed a surprise win against last year's top-four finishers Derby, coming out on top 83-73.
Despite trailing 40-31 at the half, the hosts refused to go quietly and gave the Trailblazers a shock over the game's final 20 minutes.
Notching up 27 assists as a unit, the Knights enjoyed solid performances from David Moya (21pts, 7ast), Ronald Blain (18pts, 5rbs) and Charles Smith (13pts, 9rbs) as Brandon Federici (14pts ) and Emmanuel Kabengele (10pts) also scored well.
Derby got a monster double-double performance from captain Ollie Stanley as the veteran forward dropped 22 points to go with 20 boards, but it wouldn't be enough.
"This was a huge win for our programme and hopefully shows what we are capable of when we click," said Newcastle head coach Mark Elderkin.
"Even though shots weren't dropping, we kept playing smart and waited for our moment to come".
Derby head coach Matt Shaw said: "Full credit to Newcastle, I thought they played really well, particularly in the second half.
"We didn't shoot the ball well and we certainly have to find ways to create better shots. Hopefully we can improve in that area, although to some degree that should improve the more the guys play together."
Rockets start with a W
Reading led this one from tip to buzzer as a strong debut from O'Showen Williams helped the Rockets to an 87-77 victory.
Appalachian State product Williams was in fine form, much to Thunders' disappointment, as the point guard put together a 23-point, 13-rebound, seven-assist, two-steal stat line.
Forward Leome Francis also played well as he compiled a 15-point, 10-rebound double-double with Reading converting a 48-36 half-time lead into a double-digit win.
Worthing's Cameron Hildreth was once again in explosive form, though his 32-point, 11-rebound double-double wasn't enough to keep the visitors in contention.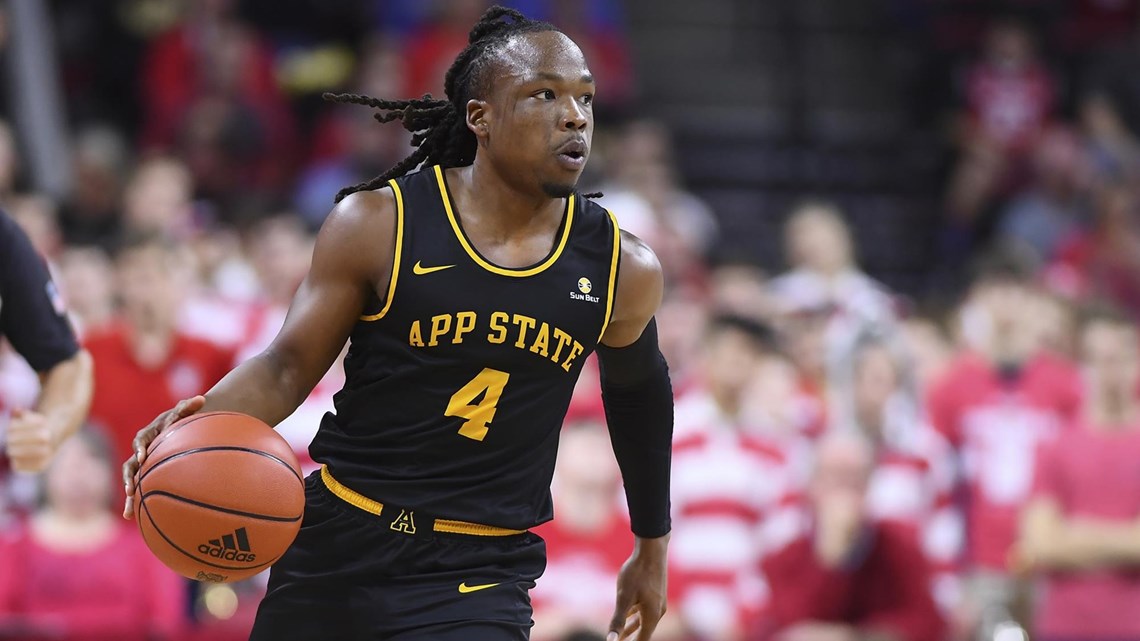 Kestrels fly high
Ever-impressive Solent proved too much for Loughborough in their season opener, cruising to a straight-forward 109-67 win.
Up 31-18 after the first period and 63-35 by the half, the contest was more of a formality after the break as Solent strolled to victory.
With the visitors shooting an impressive 55% from the floor, plenty of Solent players enjoyed a productive afternoon. Led by forward Travis Charles (27pts, 5rbs), Orlan Jackman (17pts, 7rbs, 5ast) and Brendan Okoronkwo (19pts, 4rbs, 4ast) also filled the stat sheet.
Guard Ian Smith continued to grow his reputation as an elite provider as he dished seven assists without giving up a turnover, powering a Solent offence that created 36 dimes across the 40-minutes of play.
A highly difficult opener was always going to be a tall order for Loughborough, though Jonas Dieterich (19pts) and Harrison Gamble (11pts) and Kanu Gudza (6pts, 8rbs, 6ast) all played well.
L Lynch Trophy
Derby grabbed some revenge for their league defeat 24 hours earlier as they easily saw off Newcastle to win 110-81.
Righting the wrongs from Saturday, coach Shaw's side shot better (56%-49%) than their opponents, won the rebound battle (35-32), produced more assists (31-25), and gave up fewer turnovers (18-14) than their North East hosts.
Overall though, it was Derby's defence that pleased Shaw the most.
"Although Newcastle scored a similar amount of points overall, it felt like our defence was much better than the previous day," said the Trailblazers' head coach.
"They certainly had to work a lot harder for their looks and we were able to use our defence to ignite our offence more effectively."
Twenty three points and seven assists from Malcolm Smith helped the visitors cause, with fellow American Jacob Conway (21pts, 3rbs, 3ast) also playing well for a more youthful looking Derby line up.
With David Moya held in check this time around, captain Emmanuel Kabengele stepped up with a team-high 23 points to go with  five rebounds and a pair of assists.
This weekend's results:
Saturday 7 November
4pm - Loughborough Riders 67-109 Team Solent Kestrels - LIVE STATS
4pm - Team Newcastle University 83-73 Derby Trailblazers - LIVE STATS
6pm - Reading Rockets 87-77 Worthing Thunder - LIVE STATS
Sunday 8 November
4:00pm - L Lynch Trophy - Team Newcastle University 81-110 Derby Trailblazers - LIVE STATS
.