Sadie Mason MBE and Russell Levenston have joined the Basketball England Board following the organisation's 79th Annual General Meeting.
Mason has been appointed as a Non-Executive Independent Director. 
Levenston joins as a Non-Executive Elected Director after a vote, undertaken electronically. 
BE Chair Matt Neville said: "It is my pleasure to welcome Sadie and Russell to the Board. 
"They both bring experience, expertise and commitment and have already achieved a lot in the sport. I look forward to working with them for the good of basketball at all levels across country."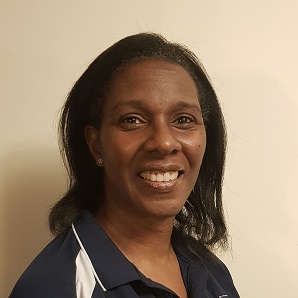 Sadie Mason MBE
As a 10-year England international from 1984 to 1994, Mason has been involved in the game at all levels for most of her life. 
A former GB Students player at the World University games of 1983, '85 and '87 and a National League player with London Central YMCA Bobcats and clubs in Edinburgh and Glasgow, she has more recently been a team manager, working with the GB and England Under-18s at seven FIBA European Championships between 2012 and 2018. 
Mason has twice been a national delegate at the FIBA World Congress and is a qualified coach, referee, table official and UKCC basketball coach assessor. 
A University of Brighton graduate and the CEO of Active Sussex, her professional background spans over 30 years in retail finance, plus organisational management and corporate governance. 
Mason still has the playing bug and is the current captain of the GB Masters Women's team and is involved in developing a recognised performance level programme for male and female players aged 35+ years (maxi-basketball) to continue playing internationally. 

Recognised for her contribution to sports development, she was awarded an MBE in 2014. 
Mason said: "I am pleased to join the organisation, despite the Covid-19 challenges we find ourselves in. I hope to be a credible advocate for the game, and to support Basketball England in driving forward its strategic aims, one of which is to be a high performing governing body.  
"As a non-executive Independent Director, it is a 'hands-off' role; so I fully accept the responsibility to use my knowledge of the game, plus my professional experience to ensure sound governance, to provide high-level monitoring and fair challenge where appropriate to ensure stakeholder confidence.  
"The BE Board, staff and members can be assured of my commitment, integrity and support for the development of the game in all its forms." 

Russell Levenston
With more than 25 years' experience working in the sport, basketball is in Levenston's DNA. Having started out as a volunteer for Hemel Royals at the age of 11, he has worked his way up become shareholder and managing director of Leicester Riders. 
As founder and current chairman of Loughborough Basketball, he has created a programme combining high-level education, first-class facilities and elite coaching, to offer players a pathway to becoming professionals. 
Over the past 13 years, Levenston has transformed a club on the brink of extinction, starting with community foundations, commercial partnerships and brand development, which aided the club's bid to secure a purpose-built arena for basketball in Leicester.  
He has a wealth of board experience and currently stands as a board member or representative for Leicester Riders, Riders Foundation, BBL, WBBL, Basketball Foundation, NBL Division One Men, BUCS, and Loughborough Basketball Programme. 
Levenston said: "I am excited about being elected to the board. Thank you to the members that voted for me.  
"I hope to be a voice for all members, and especially for clubs, at board level. Basketball has so much potential and that starts with the governing body. I hope I can help to support in the sport's transformation over the coming years."