The winners of the 2020 Volunteer Awards have been announced, with 15 winners being recognised for their work in British basketball across the country.
Due to covid-19 restrictions, the third instalment of the annual awards ceremony took place on social media, with Dave Woolridge announcing the winners via video.
Winners were chosen from a shortlist of regional winners that were announced earlier this year, as new Basketball England chair Matt Neville got proceedings underway.
The coveted 'Harry Errington Volunteer of the Year Award' went to Troy Roadhouse, for his selfless work in creating opportunities of basketball and raising thousands of pounds for wheelchair basketball.
Elliot Goddard picked up the 'Brian Dobson Young Volunteer of the Year award' after countless hours dedicated to the sport, from playing to coaching and refereeing.
All the winners are below, along with the 'services to basketball' winners for whom we are most grateful to have associated with our sport.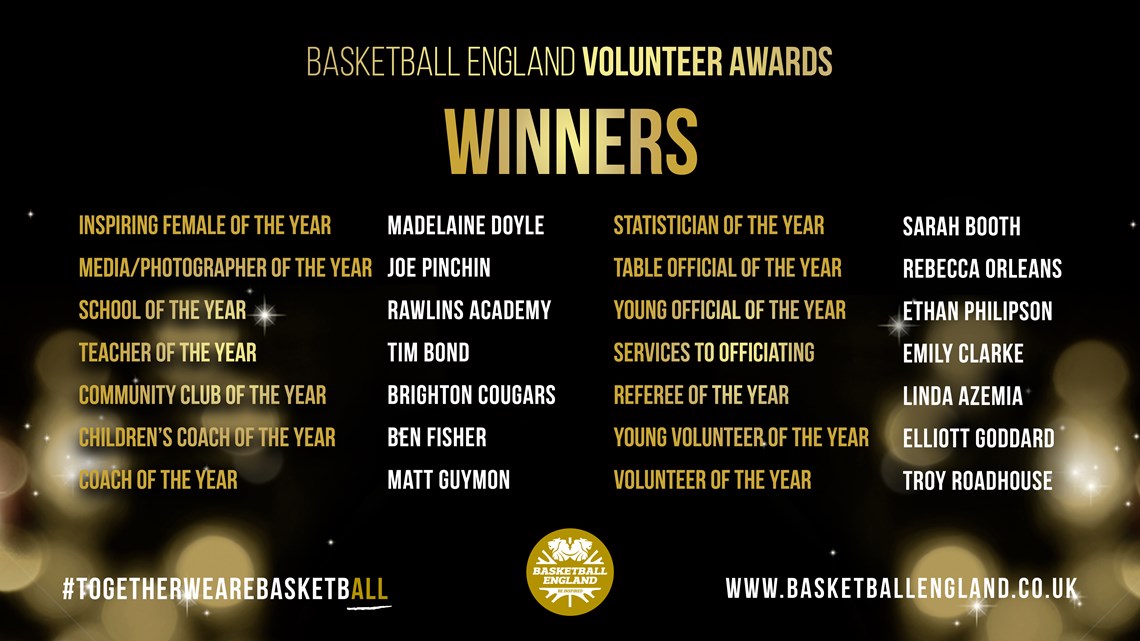 .