As the WNBL winds down for the mid-season break, just two fixtures remain on the calendar for 2020.
It's a low-key end to what has been a difficult and unprecedented start to the season, but all teams deserve tremendous credit for reaching this stage amongst the uncertainty and challenges that the sport has faced.
Week 10 should still be well worth following, despite the limited number of games. Both contests scheduled have something of a local twist, with less than an hour's drive for both our away teams as Bristol head to Cardiff and Loughborough go to Nottingham.
We take a look at both of this weekend's games below, with links to live stats at the bottom of the page.
Nottingham Trent University (3-5) v Loughborough Riders (4-2)
NTU are back in action on Saturday as they look to right their recent dip in form against local rivals Loughborough.
Nottingham lost in OT to Bristol to begin last weekend before falling at home to Anglia Ruskin on Sunday, knocking Trent down the D1W standings in the process.
The Riders are trending in the opposite direction though, winning four of their last five including victory over previously unbeaten leaders Ipswich last time out.
American Makana Stone played a huge part in that win with 20 points and 21 rebounds for Loughborough. She will no doubt be a handful once again for an NTU side that ranks last in the WNBL with 31.1RPG.
Mady Burdett (#5), Vicky Gray (#7) and Isabel Bueriberi (#8) all feature in the league's top ten for efficiency, and the trio will need to be in top form this weekend to halt Loughborough's momentum.
.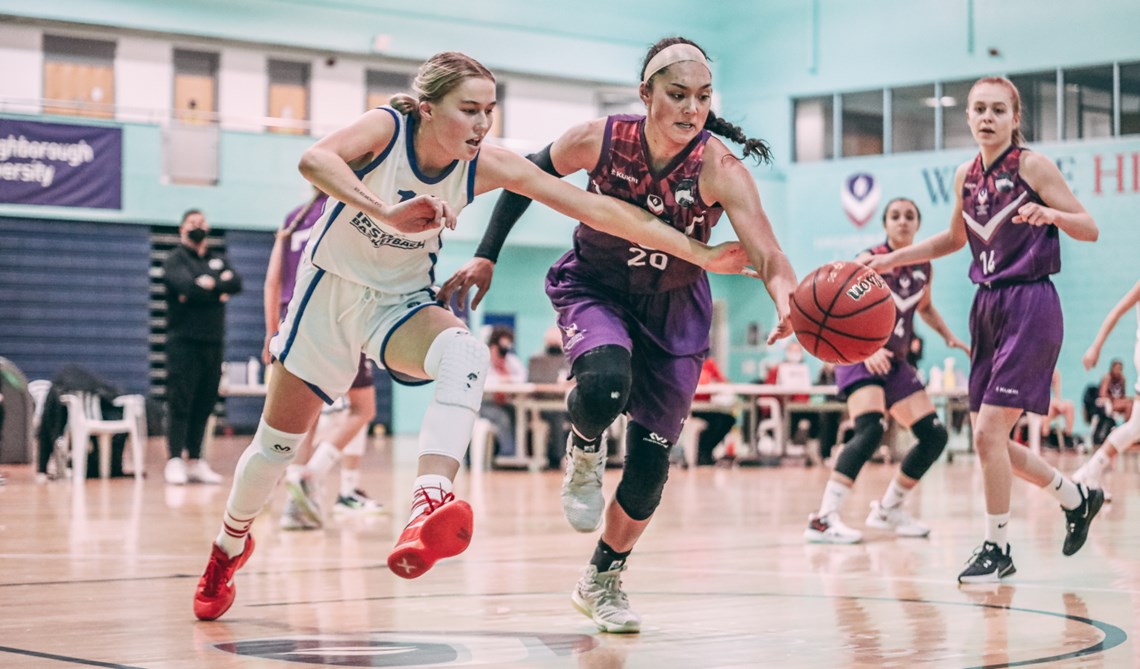 Cardiff Archers (0-2) v Bristol Academy Flyers (1-2)
Cardiff host Bristol tomorrow afternoon as they look for their first win in D1W.
Newly promoted for 2020/21, the Archers have had a limited schedule to date but showed plenty of promise as they lost narrowly in Worcester last weekend.
Amber Deane currently leads the league in points per game with 26.5 and she looks every bit the player that won D2 MVP honours last year. Her performances so far have caught the eye of FocusHoops's Darren Paul recently, for good reason as well. It'll be interesting to see if Bristol can slow down the American this weekend.
The Flyers have had schedule issues of their own, playing two games in October before a lengthy lay-off that saw them train just twice in 45 days.
That didn't slow Bristol down though as they won an OT thriller against Nottingham last weekend, with Mai Zilbeti and Flo Ward playing a starring role in that one. Zilbeti ranks 9th for points per game this year and is the focal point of the Bristol offence, something that the hosts will have to be ready for if they are to secure their first W of the year.
This weekend's fixtures:
Saturday 19 December
1pm - Cardiff Archers v Bristol Academy Flyers - LIVE STATS
2pm - Nottingham Trent University v Loughborough Riders - LIVE STATS
Main image credit - Loughborough basketball