Another pair of WNBL games are now in the books following week three of the season.
Despite a relatively sparse slate of games, WNBL fans were still treated to some quality action with important wins for Ipswich and Nottingham Trent University.
We have a recap of the games below, and each result is also clickable if you wish to view the live stats.
Ipswich make it two from two
Coming unstuck in this fixture last season, Ipswich were able to avoid a first loss of their young season as they overcame Solent 79-71.
In a see-saw opening half, the Suffolk side raced out to a commanding 25-17 first-quarter lead, only to be pegged back in the second to leave the score evenly poised at 43-42 Solent by the main change.
Ipswich had the best of the third thanks to key baskets from reigning Player of the Week Esther Little (17pts, 15rbs, 8ast, 3stl) and Charlotte Redhead (18pts, 5ast, 6/11 3pt), holding on in the fourth for a valuable win.
Despite forcing Harriet Welham to go 6/19 from the field with a team-high seven turnovers, the reigning league MVP still came close to a triple-double with 15 points, 11 rebounds and eight assists.
Krisztina Velkey was the standout performer for the Kestrels, dropping a team high 24 points to go with 17 boards. Youngster Faye Endean also played well, enjoying an 18 point, six rebound, seven steal afternoon.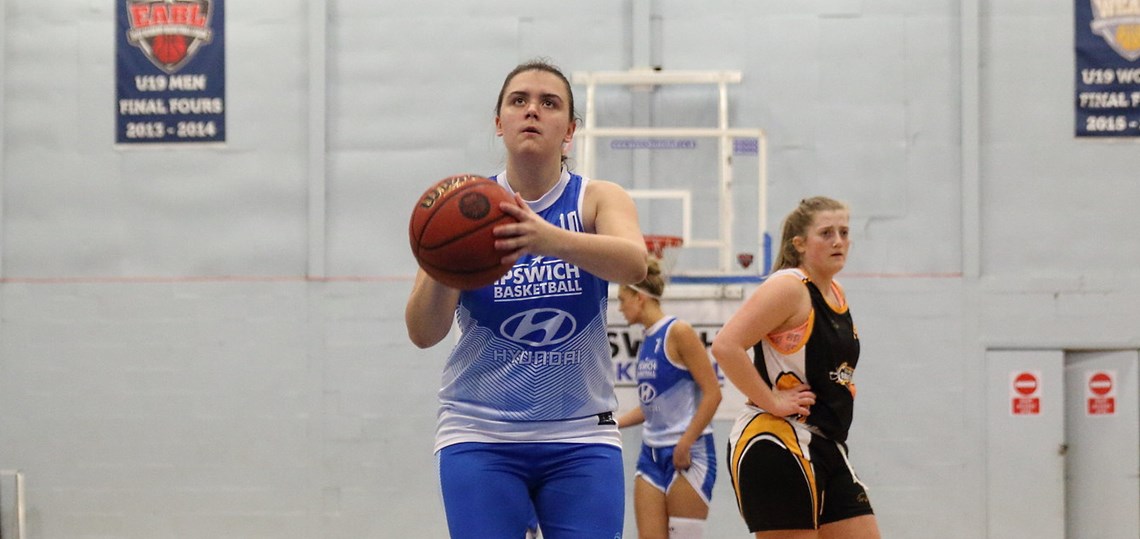 NTU start with a bang
Nottingham Trent rode a balanced attack to easily defeat BA London Lions II 88-53, opening their season with a win in the process.
NTU pushed five different scorers into double digits, led by Mady Burdett on 18 points. Isabel Bueriberi enjoyed a solid double-double of 11 points and 15 rebounds, with Evi Dekker (17pts, 6rbs, 5ast) and Vicky Gray (11pts, 8rbs, 7ast) also impressing.
Former WBBLer Naomi Campbell enjoyed a productive debut, scoring 15 points to go with six boards in just under 20 minutes of work.
With Barking struggling to make an impact, they trailed by 20 or more for almost the entirety of the second half. Kian Omer-Jones enjoyed their standout performance with 12 points and 14 rebounds, whilst Leia Edwards recorded a 10 point, 13 rebound double-double of her own, and Paula Puzule finished with 13 points.
This weekend's results:
Saturday 31st October
Nottingham Trent University 88-53 BA London Lions II - LIVE STATS
Team Solent Kestrels 71-79 Ipswich - LIVE STATS
Looking ahead
Next weekend's WNBL1 slate contains four more potential games, should the season be able to carry on.
Basketball England remains in contact with DCMS and will issue an update as soon as possible regarding elite sport, but should WNBL1 continue, Ipswich will look to make it three in a row as they face Nottingham Trent.
Leicester Riders II are scheduled to begin their season as they host Team Solent, BA London Lions II will keep looking for their win of the season as they welcome CoLA Southwark Pride in a London derby, and Worcester are set to travel to Anglia Ruskin.
Main image credit - Luke Simcock
.