There was once again a trio of games to enjoy in the WNBL this weekend, including a wild overtime contest in Loughborough.
Worcester ended up claiming that one, and there were also bounce back wins for Reading and Nottingham Trent University.
We have a recap of the games below, and each result is also clickable if you wish to view the live stats.
Worcester stay perfect following OT win
After a thrilling end to regulation, Worcester managed to beat Loughborough 82-67 following a period of OT that finished 15-0 to the visitors.
That extra period was continuation of the momentum that the Wolves had built to end the game, coming back from as many as nine points down with 3:41 left to play. 
A 26-2 run by the Wolves, including four three pointers by Grace Brownell, spelled the end of the Riders, who couldn't find a way to stem the flow. Hitting the tying basket with just 17 seconds remaining, the visitors continued that run to eventually win by double digits.
Brownell would finish with 16 points to go with eight rebounds, five assists and five steals in support of standout performer Carolina Marques. The talented guard enjoyed a 27 point outing to lead all scorers, adding eight rebounds, six assists and five steals for good measure.
Reigning D1W Player of the Week Makana Stone put together a double-double performance of 17 points and 11 boards for the Riders, as did youngster Katie Januszewska (14pts, 11rbs).
"It goes to show that defence wins games and because of the intense defence that we played, we always had a chance in the game," said Brownell.
"Even when we were down, we trusted our defence to give us the opportunity to go on and win.
"Loughborough gave us a good game but we pulled together as a team when it mattered the most and finished the job."
Reading grab first win of the season
Reading managed to avoid falling to 0-3 on the season with a confident 64-57 victory against Solent.
Leading for all but the opening minutes of the first quarter, the Rockets managed to move ahead by double digits as the game progressed towards the fourth quarter.
The visitors mounted a comeback that pulled the difference down to just three points late on, but in a game where the Kestrels would shoot just 26% from the floor, the tying basket proved elusive.
Sitota Gines Espinosa was the pick of the bunch for Reading, she closed on a game high 21 points, adding 10 rebounds for the double-double.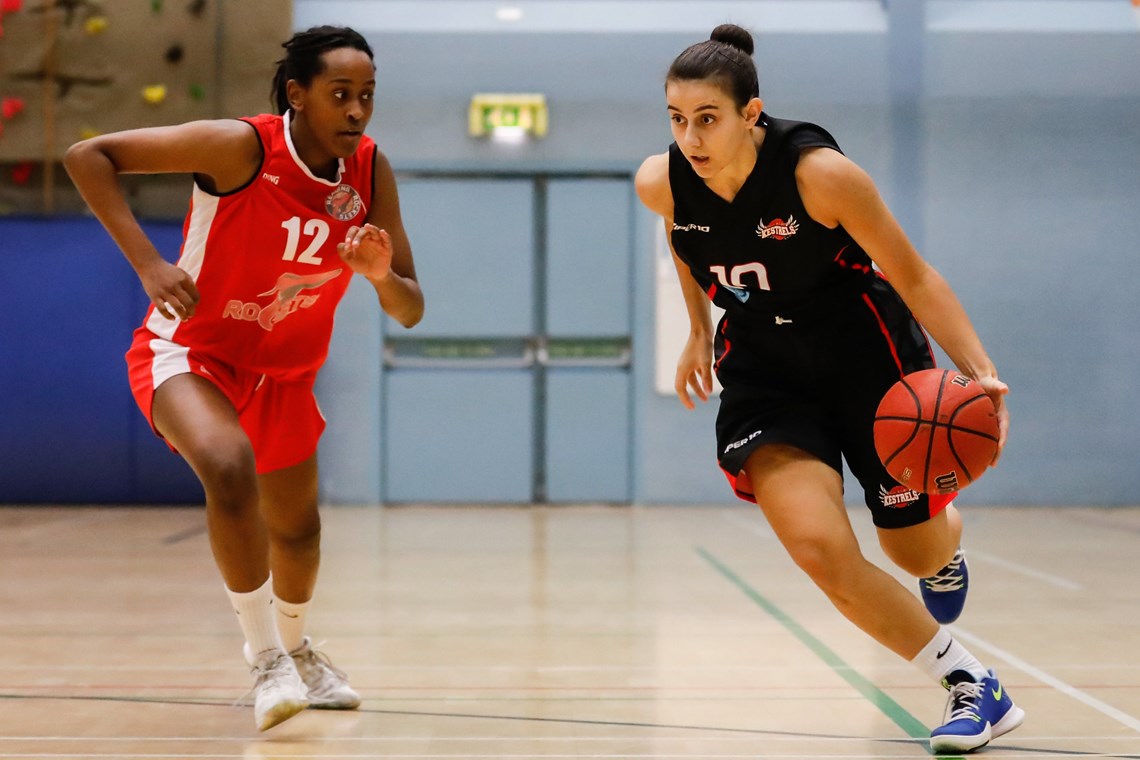 NTU enjoy statement win
Nottingham Trent staked a claim for a top four spot in D1W with a confident 68-44 win against COLA Southwark Pride.
After an even first quarter that the visitors took by a point, NTU began to turn the screw and establish a lead of their own.
Holding COLA to just five points in the third frame broke the game open, allowing the hosts to win at a canter from there.
Nottingham captain Vicky Gray was in good form as she top scored with 16 points, supported by forward Isabel Bueriberi who added 14 more.
With Simona Henshaw kept in check (5pts, 0-4 shooting), plus Isi Ozzy-Momodu and Molly Lavin both missing the game, Funmi Amode stepped up to lead the Pride with 15 points and three rebounds.
This weekend's results:
Saturday 21 November
3:45pm - Loughborough Riders 67-82 Worcester Wolves (after 1OT) - LIVE STATS/LIVE STREAM
4pm - Nottingham Trent University 68-44 COLA Southwark Pride - LIVE STATS
Sunday 22 November
3:30pm - Reading Rockets 64-57 Team Solent Kestrels - LIVE STATS
Main image credit - Luke Simcock
.