This morning we have our penultimate award of the 2020/21 season, the NBL Team of the Year.
There were so many stunning performances across D1M this past year, with the 14 strong division offering some memorable moments and highlight plays that will live long in the memory of NBL fans no matter where their allegiances lie.
There could only be five players in our Team of the Year though, with D1M coaches getting the all-important vote on who would make the cut.
One of the five players below will also be crowned as the NBL Player of the Year this afternoon, but who will it be?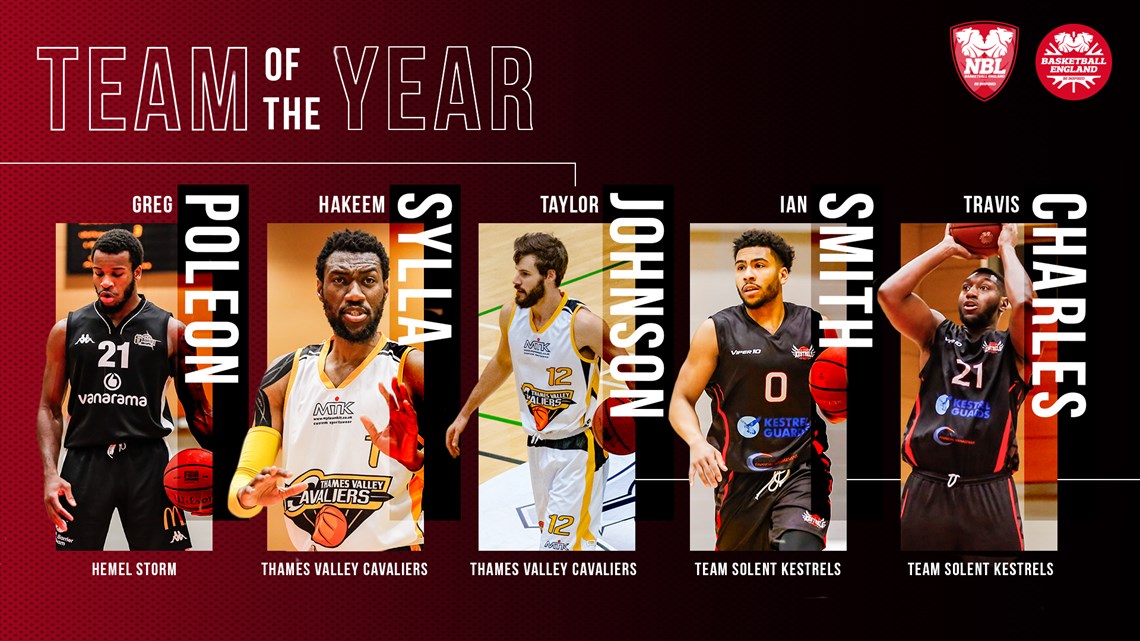 Quality in abundance
Three teams feature across this year's selections, with Solent and Thames Valley both offering up a pair of stars following their 1-2 finish in the regular season.
Rebound champ Hakeem Sylla and American Taylor Johnson both make the grade from the Cavs, who came within a whisker of overthrowing leaders Solent to claim their maiden D1M title.
Sylla pulled down a league-best 12.2RPG to go with 19.7PPG to average a double-double almost every time he walked on court. Johnson was similarly impressive, as the talented guard drove TVC forward with a 23.2PPG, 7.0RPG, 4.8APG, 2.1SPG stat line.
Ian Smith and Travis Charles were another of the league's most formidable duos, with the Americans helping Solent to claim yet another regular season title.
As one of the league's premier pass-first guards, Smith's ratio of 6.3APG to 2.0 turnovers per outing was impressive, not to mention a very useful 14.9PPG for good measure.
A lot of Smith's production helped Charles to flourish down low, amassing 18.2PPG and 8.0RPG across 19 appearances.
That leaves Greg Poleon as the lone representative from outside the top two, with the American forward powering Hemel to an impressive third place finish.
The highlight of Poleon's season was undoubtedly a 46 point, 57 efficiency outing against Derby in February. That kind of form saw the Storm man in the running for the D1M scoring title, though that accolade would eventually go to Leicester's Mo Williams.
Still, Poleon's stats of 22.9PPG, 11.9RPG and 62.4 FG% are up there with anyone in the competition this year.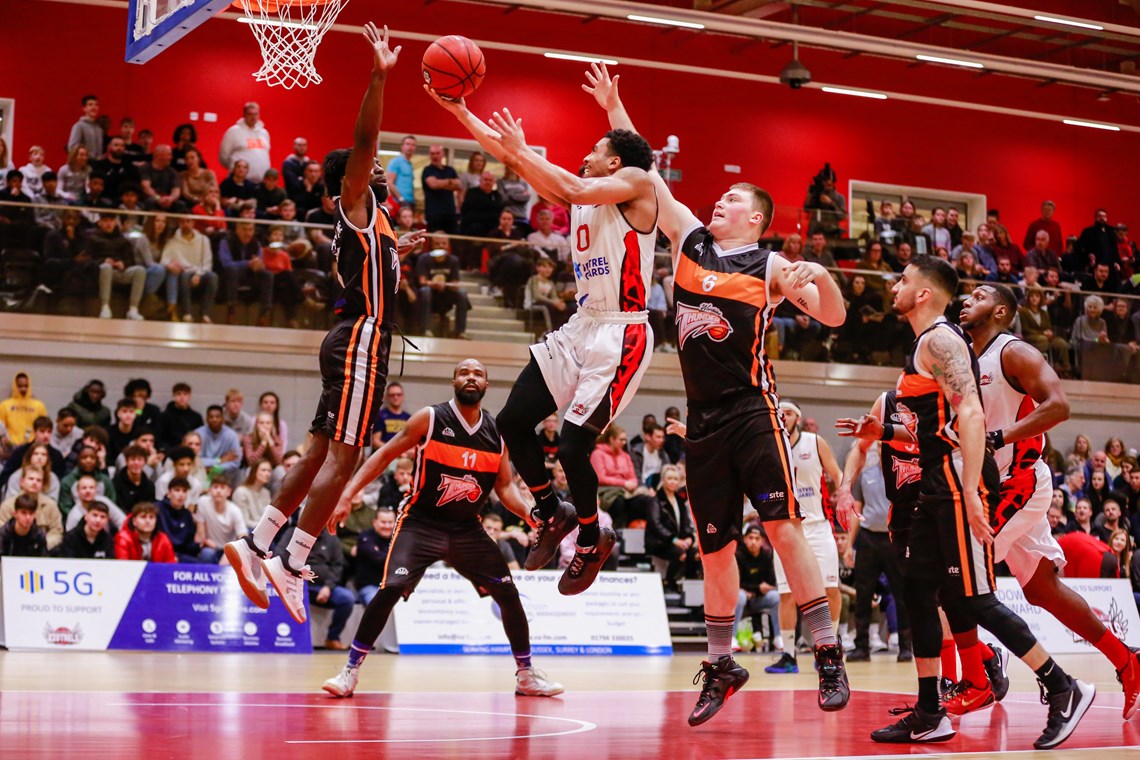 Ian Smith said:
"It's an honour to be named to the Team of the Year, especially after such a difficult season! This doesn't happen without the effort, love, support and success of the entire team, coaching staff and club personnel.
"I've loved playing with these guys, being around the coaches and the whole entire program. Truly a pleasure, and I can't thank everyone enough that has supported us from afar all season long!
Hakeem Sylla said:
"I'm glad to once again be part of the NBL Team of The Year. I was blessed to have a great coaching staff and amazing teammates.
"Despite all the challenges on and off court, it was a fun season nevertheless."
We're now down to our final announcement of the week, the Player of the Year award. With just this weekend's NBL Division One playoff final between Team Solent Kestrels and Hemel Storm left on the calendar, it's been another incredible season of NBL basketball.
One of the players above will be singled out for their performance in 2020/21, and we'll also reveal how the voting was broken down across everyone that received a nod from the D1M coaches.
Join us at 3pm this afternoon on our social channels as we announce who has received this year's most prestigious award!
.
.