Following on from this morning's Coach of the Year award, our second honour of the day is the British Team of the Year.
There have been some incredible campaigns from domestic players in 2020/21, with the league's scoring, 3PT % and assists titles all going to British players.
It made for a very difficult task for the voting D1M coaches, but after much deliberation, five worthy players have been chosen as part of this season's British Team of the Year.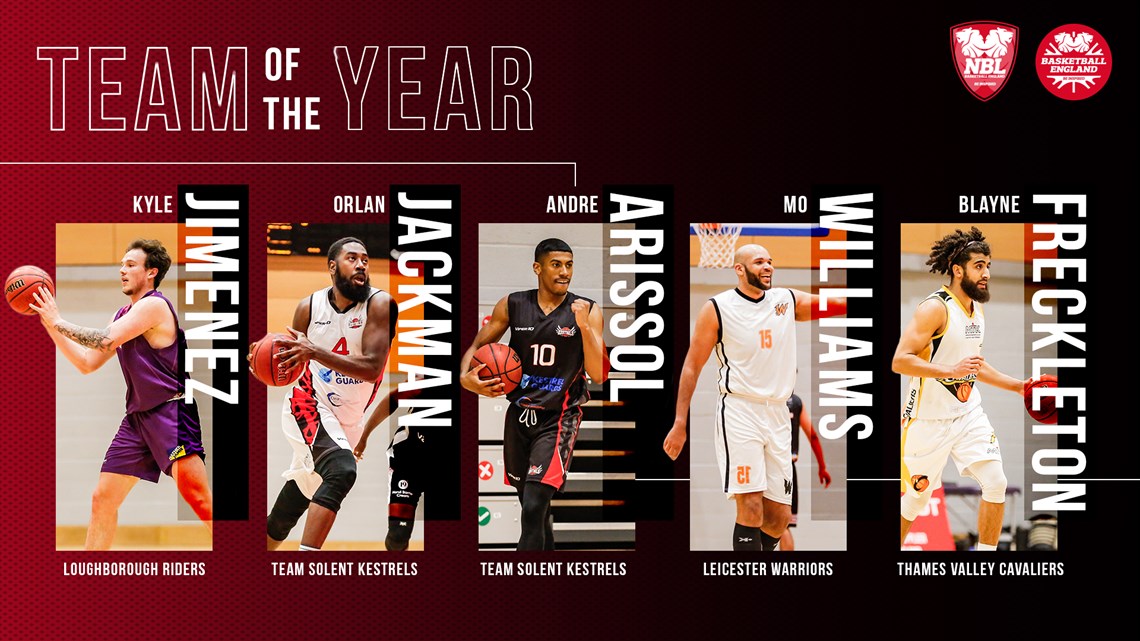 Tough selections
Loughborough's Kyle Jimenez set a new NBL record of 10.3APG during the regular season, an impressive feat for the talented point guard as he was a lock for selection once the votes were counted. His ability to find the open man time after time complimented his 11.5PPG and 7.8RPG as part of an standout campaign.
The Solent duo of Orlan Jackman and Andre Arissol were also popular choices following their league title winning season, with former Commonwealth Games selection Jackman averaging 15.5PPG, 8.1RPG and a 55.3 field goal %, whilst Arissol was announced as the NBL's Defensive Player of the Year on Tuesday and enjoyed 13.4PPG on offence.
Mo Williams turned Leicester's season around after the forward joined the Warriors in January, with the former BBL man eventually claiming the league's scoring title with 24.8PPG. Adding in 10.3RPG made for an impressive double-double average that wowed D1 coaches across the country.
Thames Valley's Blayne Freckleton rounded out the five, with the talented shooter helping to push the Cavs to another second place finish in 2020/21. A well-balanced output of 15.2PPG, 3.6RPG and 5.9PPG was invaluable to coach Banks' side during the regular season.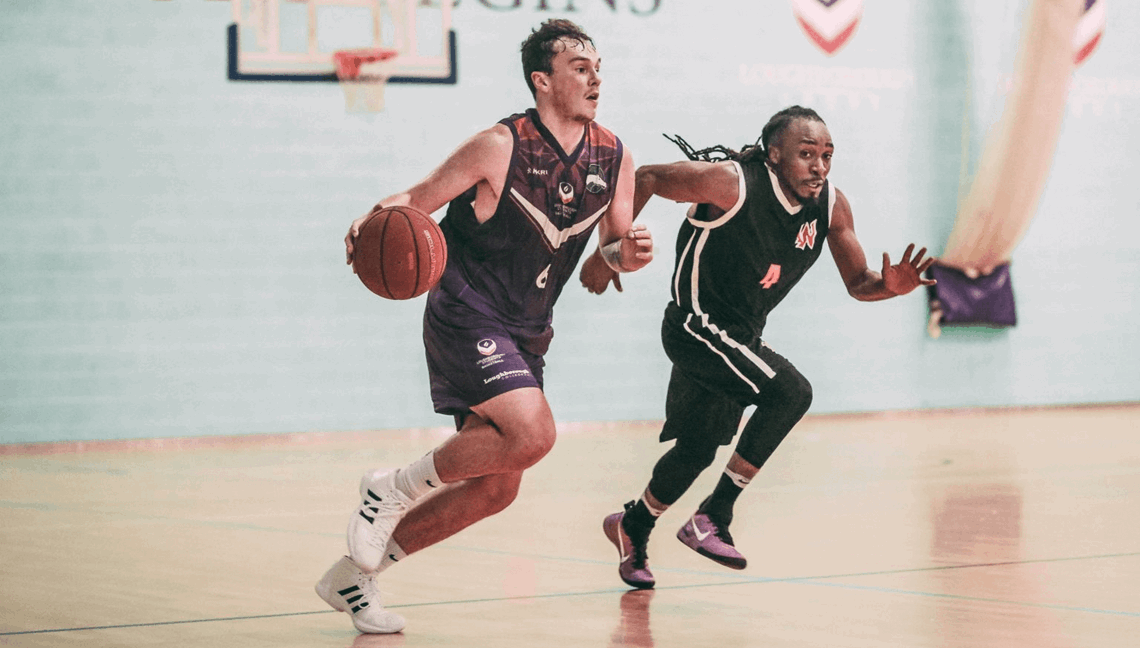 Kyle Jimenez said:
"This is an incredible achievement to receive recognition for, it just makes you feel all the work over the off season is worth every second.
"However, I couldn't have done any of this without the support of my teammates pushing me every day and playing as a collective as well as the position the coaching staff put me in here to succeed and develop.
"So, a massive thank you to everyone within the Loughborough basketball organisation"
Orlan Jackman said:
"Firstly I want to thank all my teammates, the coaching staff and everyone at the club, the support of everyone both on and off the floor has been first class regardless of the circumstances this season.
"The league has a number of a really talented domestic players so to be recognised amongst them is an honour and I hope we can continue our success as a group heading into this weekend's playoff finals."
Outside of the five players selected, a number of other well-deserving players received votes from the D1M coaches.
Each head coach was given five votes to allocate across this year's nomination list, which can be viewed by clicking here.
A first place vote was worth five points, a second place vote was worth four points, and so on. A breakdown of this year's voting can be seen below, with the number in brackets representing the number of first place votes received. Congratulation to all!
Kyle Jimenez (LOU) - 49 points (6)
Orlan Jackman (TSK) - 46 points (4)
Andre Arissol (TSK) - 36 points (3)
Mo Williams (LEI) - 29 points (1)
Blayne Freckleton (TVC) - 21 points
Max Richardson (WOR) - 17 points
Ollie Stanley (DER) - 6 points
Blake Bowman (DER) - 5 points
Lewis Champion (TVC) - 4 points
Brendan Okoronkwo (TSK) - 3 points
Sam Newman (ESS) - 3 points
Martyn Gayle (LEI) - 3 points
Sam Toluwase (REA) - 1 point
Harrison Gamble (LOU) - 1 point
Victor Olarerin (NOT) - 1 point
Tomorrow is the final day of our week of NBL end of season honours in the lead up to this weekend's NBL Division One playoff final between Team Solent Kestrels and Hemel Storm.
The remaining schedule of awards is as follows:
Friday 14 May
10am – NBL Team of the Year
3pm – Player of the Year
Both awards will be announced on the NBL social media channels, so use the buttons below to take a look.
.
.