London Thunder will be running a 3x3 Tournament this summer in memory of the late club stalwart Ann Pittman.
Taking place at the club's Thunderdome arena, six categories involving men's, women's, U18 and U16 teams will compete on 24-25 July.
The tournament will also feature a three-point and slam dunk contest with cash prizes.
The 3x3 event is the latest added to the summer calendar as the exciting new format grips the nation ahead of next year's Commonwealth Games in Birmingham.
It coincides with the new-look 2021 Ball Out 3x3 Tour, when Ball Out 3x3 and Basketball England will collaborate on an exciting expansion in cities across the country.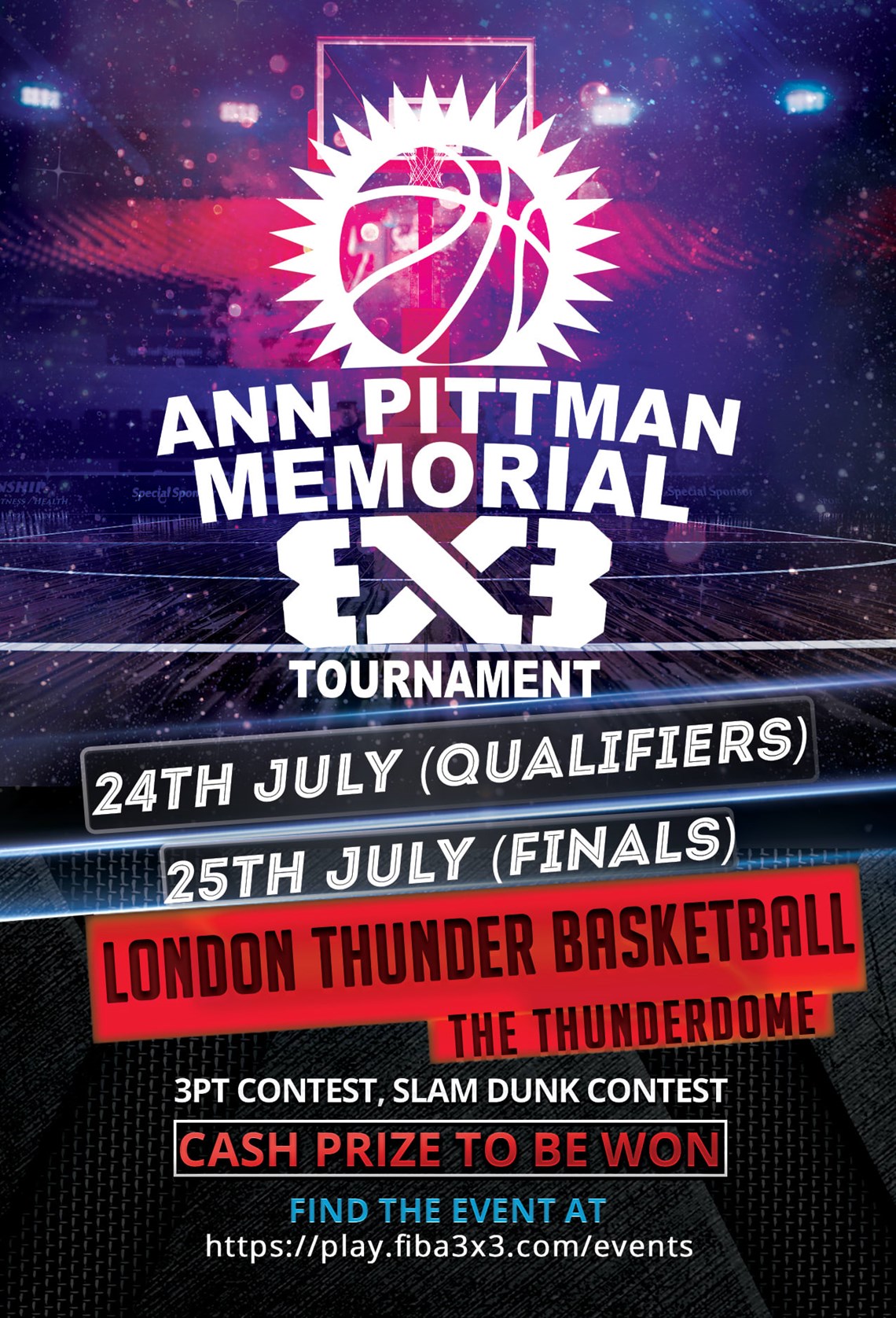 Basketball England's Steve Bucknall said:
"Ann worked tirelessly for the London Thunder Basketball organisation, and for the basketball community . Her love of basketball and energy and focus she brought with her to every  tasks.
"I knew Ann for over 50 years and I'm finding it difficult to describe or convey how much she loved basketball and the basketball community. It now becomes our duty to continue to work and toil at Thunder in her name and to never forget how much we all owe to Ann and her legacy."