Basketball England has made two key appointments to help drive the sport forward.
The basketball family is fighting back from the impact of the COVID-19 pandemic. 
And as BE responds to the needs of members and the opportunities presented by the Birmingham 2022 Commonwealth Games to grow the game, the additions will play an important role in the recovery.  
Business leader Duncan Whalley joins Basketball England as Chief Operating Officer (COO) from 31 January 2022. 
Sports consultant and former basketball player Egemen Onen has been appointed as a Non-Executive Director on the Board. BE is also currently seeking nominations for an elected Non-Executive Director. 
Basketball England CEO Stewart Kellett said:  
"Both of these appointments and their future contributions to the sport and our members come at a critical time.  
"COVID-19 has decimated the basketball economy and widened inequalities in society. We have set a course to stabilise, recover and help improve the resourcing of sport and service to our members.  
"Part of this recovery is to boost the prospects of commercial investment and build capacity in the sport. This effort will be enhanced by the addition of Egemen Onen to our Board. 
"We are also establishing a programme of improvements to service the membership and day-to-day operations, respond to changes in the code for sports governance and to help our members recover and get the most from their basketball at local, regional and national levels. Duncan will prioritise this area of the organisation's responsibilities."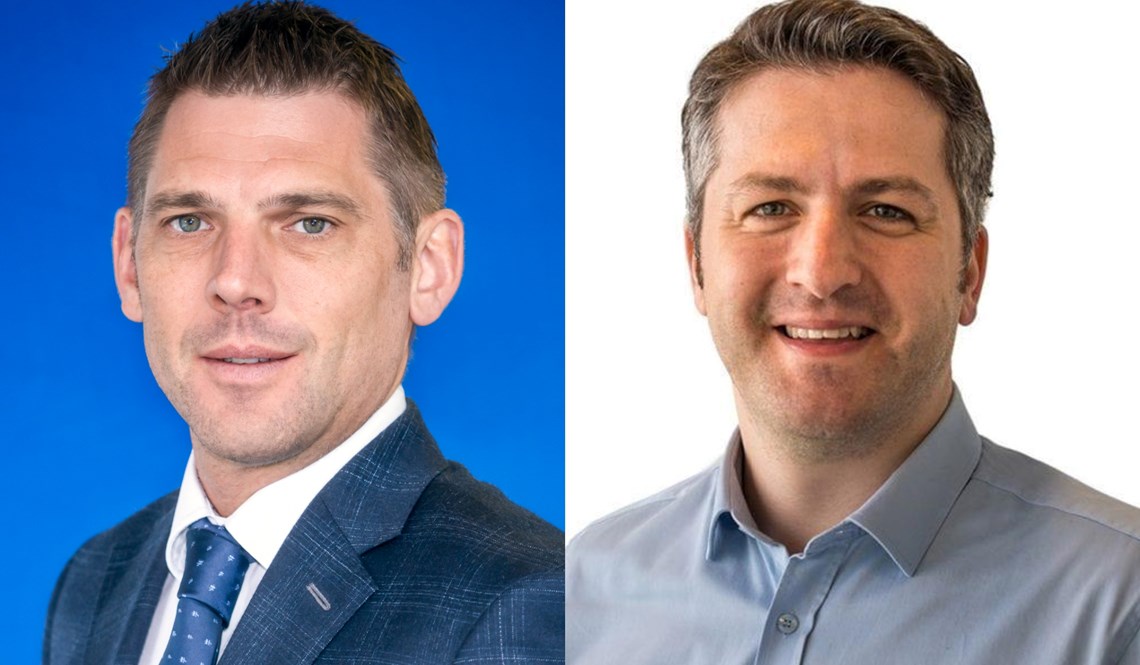 Egemen Onen 
Egemen joins the BE board with a wealth of basketball and commercial experience. 
He played in the elite youth programme of current EuroLeague champions Anadolu Efes from 1997 to 2002 and is currently Head of Basketball and Sport Consulting at KIN Partners, working with some of the world's top sport individuals, organisations and brands, including a top NBA franchise and one of the world's biggest football clubs. 
He previously worked in events consultancy and in various roles at the Turkish basketball federation. 
Egemen said: "I am excited to join Basketball England at a time when the organisation has signalled a period of change and improvement to grow the sport.  
"I will use my experience and knowledge as a sports business practitioner to help BE achieve its commercial goals as part of the 2018-24 Strategic Plan and build the internal capability required in this space to be successful in the UK's highly competitive sport industry." 
Kellett added: "Egemen has unrivalled knowledge and experience within the sport and beyond and was able to demonstrate measurable contributions that he could bring to the basketball community and to Basketball England.  
"We believe Egemen can help drive the sport forward with his knowledge of the commercial landscape of basketball and an extensive network of contacts in basketball and brands. He also has a commitment and a passion for driving diversity within the sport and helping under-represented groups engage." 
Duncan Whalley
Duncan brings 20 years of commercial and managerial experience to the role following a successful period as Vice President and General Manager (Managing Director) at international aerospace company Héroux-Devtek. 
He will be responsible for delivering BE's Strategic Plan for growth and modernisation, managing and leading the organisation's day-to-day operations, including membership services, delivery, communications and talent. 
He has excelled in building and leading high-performance teams, strategic planning and delivery and has a passionate interest in sport. A keen sportsman, he has an interest both the mental and physical benefits of sport. 
Duncan said: "Basketball England is clearly an ambitious, focused organisation and I am very much looking forward to taking up this new role.  I strongly believe in the power of sport to support our physical and mental well-being, particularly in the current pandemic we find ourselves in and look forward to working with the team to raise awareness of the sport and the positive impact it can have for all." 
Kellett said: "Duncan was the outstanding candidate from a very strong field of applicants.  
"He has a very strong level of experience and a great track record which we believe can help deliver on the commitments of our Strategic Plan and help our sport recover from a challenging and grow while providing great service to our members."