Basketball England is pleased to confirm the return of several junior and senior finals in 2022.
Following major disruptions to the events schedule caused by the impact of COVID-19, the basketball calendar returns to some normality as the sport continues to bounce back.
The National Basketball Performance Centre in Manchester staged first major event of the New Year, with the Sure Shot Junior and Senior National Cup Finals taking place in January.
NBPC also plays host to the rest of the season's finals, including BE's Academy League Finals, Senior NBL Play-Offs, Junior Final Fours and Dynamik National Schools Cup Finals.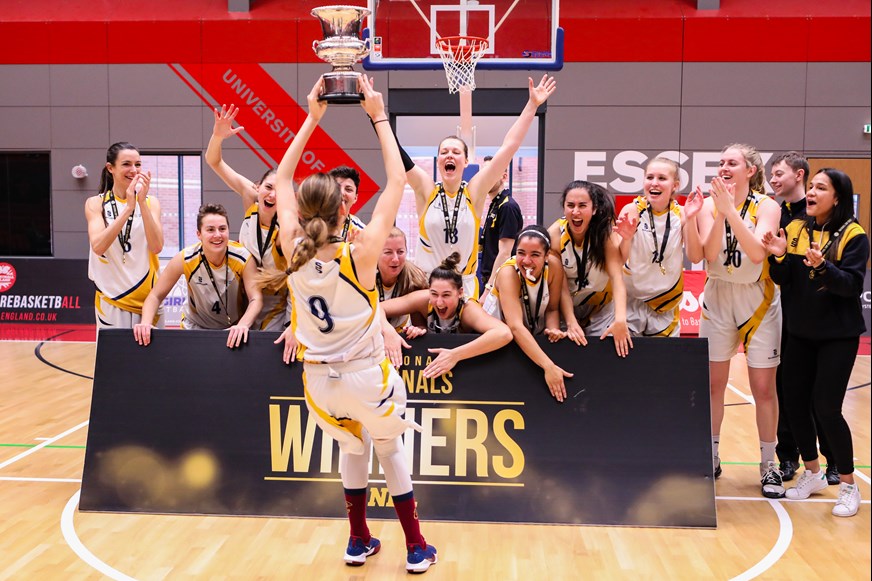 Basketball England Finals Events 2022
Date

Event

Venue

Price*

22 January 2022

Sure Shot Junior National Cup Finals

NBPC, Manchester

Adult £2.50

U18/Student/Over 65: FREE

23 January 2022

Senior National Cup Finals

NBPC, Manchester

Adult £5

U18/Student/OAP: £2.50

30 March 2022

Academy League Finals

NBPC, Manchester

FREE

23 April 2022

Senior Play-Off Finals

NBPC, Manchester

Adult £5

U18/Student/Over 65: £2.50

24 April 2022

Senior Play-Off Finals

NBPC, Manchester

Adult £5

U18/Student/Over 65: £2.50

30 April 2022

Junior Final Fours

NBPC, Manchester

 

U18/Student/Over 65: FREE

1 May 2022

Junior Final Fours

NBPC, Manchester

Adult £2.50

U18/Student/Over 65: FREE

13/14 May 2022

Dynamik National Schools Cup Finals

NBPC, Manchester

FREE