Great Britain Maxibasketball Women ended their year with a silver medal at the Murcia Masters Basketball Tournament in Cartagena, Spain.
Led by coaches Jimmy 'Jumpshot' Smith and David Mason, GB defeated two Spanish teams before being edged 36-25 in the gold medal game with FIMBA Germany at the Palacio Desportes, Cartagena.
A valiant effort saw them come away from the fifth annual event with a second-place finish in what was the final international masters tournament of the year.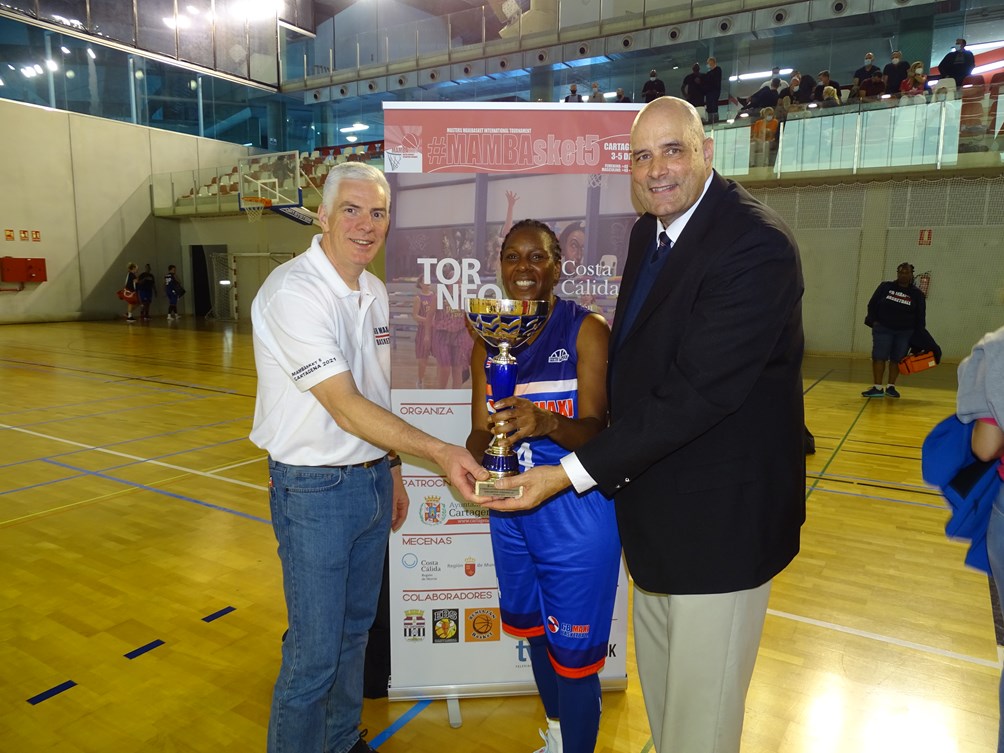 Coach Smith said:
"It was hard work, especially when we came up against Germany in the final but we challenged them until the last second which really made me proud to be a part of the programme.

"We're going to be an inspiration to girls and women who want to play sport all across Great Britain."
The Men's 45+ team also came back from Spanish shores with silverware after a successful tournament, and the M50+ side finished third with a 2-2 record in their category.
The tournament included teams from some of the strongest European basketball nations of their era, namely Lithuania, Serbia, Italy, Germany, Ukraine and hosts Spain.
GB Maxibasketball is a high-quality national teams programme for male and female players aged 35+ to 55+ years of age. It is part of the Basketball England Talent Pathway.

Coach Smith dedicated the weekend to the Myra Bradwell Class of 1967 (South Shore, Chicago, where he lived for five years) and Bradwell Bulldog teammate, Bob Tipton who passed away on Friday 3 December, almost exactly 55 years to the day he met Jimmy.
Next up for the Maxibasketball programme is the Malaga Euro Championships in June 2022.