Basketball England is recruiting 
members for 
its
 new Equality
,
 Diversity and Inclusion Committee.
The committee, which was sanctioned by the BE board in December, will help the organisation take a stronger approach to tackling discrimination and promoting fairness and respect across the sport. 
The move aims to build on engagement between BE and the basketball community to promote the sport as accessible and fair for everyone, at every level - playing, coaching, officiating, volunteering, administration, employment and positions of influence.  
It follows discussions about discrimination and the anti-racism protests of this year, as well as analysis levels of representation in roles within the game.   
Basketball England is looking for knowledgeable, inspirational and skilled candidates from within and outside basketball to support, advise and challenge the BE board as part of the philosophy that #TogetherWeAreBasketbALL. 
BE is keen to attract people from a variety backgrounds, including legal and regulatory, community, safeguarding, EDI, grassroots basketball, club, coach, officiating environments, education, campaigning, behavioral change and social inclusion. 
The committee will be chaired by BE board member Benny Bonsu. 
Click below for more information and how to apply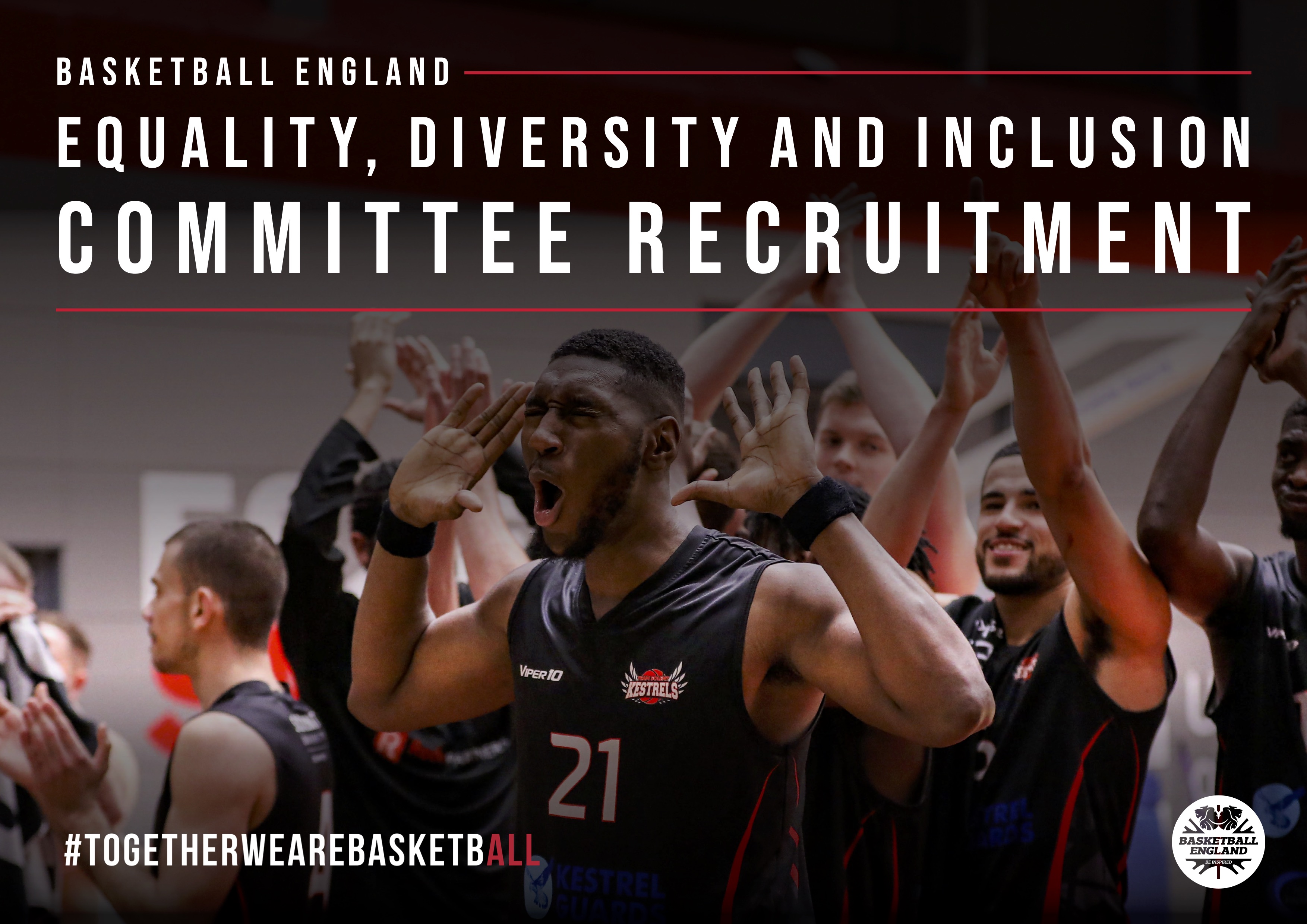 Benny Bonsu, Basketball England board member, said:   
"Basketball is a diverse sport that requires every part of it in England to be diverse. It is important to reflect the people we serve and for everyone to be involved and feel part of our growth and future.   
"My hope is for the new Equality, Diversity and Inclusion Committee to trailblaze the path for tackling any kind of discrimination within our sport going forward." 
Stewart Kellett, Basketball England CEO, said: 
"We have elevated voices, listened and started to change the approach to promoting equality, diversity and inclusion across the sport.   
"Thanks to the ideas and feedback from all parts of the sport, we now want to turn the conversation, online engagement and short-term responses into longer-term developments to support the game.  
"Basketball England's initial focus will be to recruit a panel of diverse individuals with the appropriate expertise and experience from within and outside basketball with the idea of them helping to shape and guide the organisation's approach to tackling all forms of discrimination and promoting inclusion and fairness." 
The closing date for applications is 18 March.