Betty Codona, founder of Sheffield Hatters Basketball Club, has been shortlisted for The Sunday Times Grassroots Sportswoman of the Year Award.
The award celebrates individuals who have actively engaged with different groups of people within their community through sport.
A former PE teacher, Codona started the club in 1961 at the behest of her female students, who asked her to set one up so they could carry on playing basketball after they left school.
In the 2021/2022 WBBL season, the Hatters are celebrating their diamond anniversary, and the 65 national titles and cup silverware they secured in that time.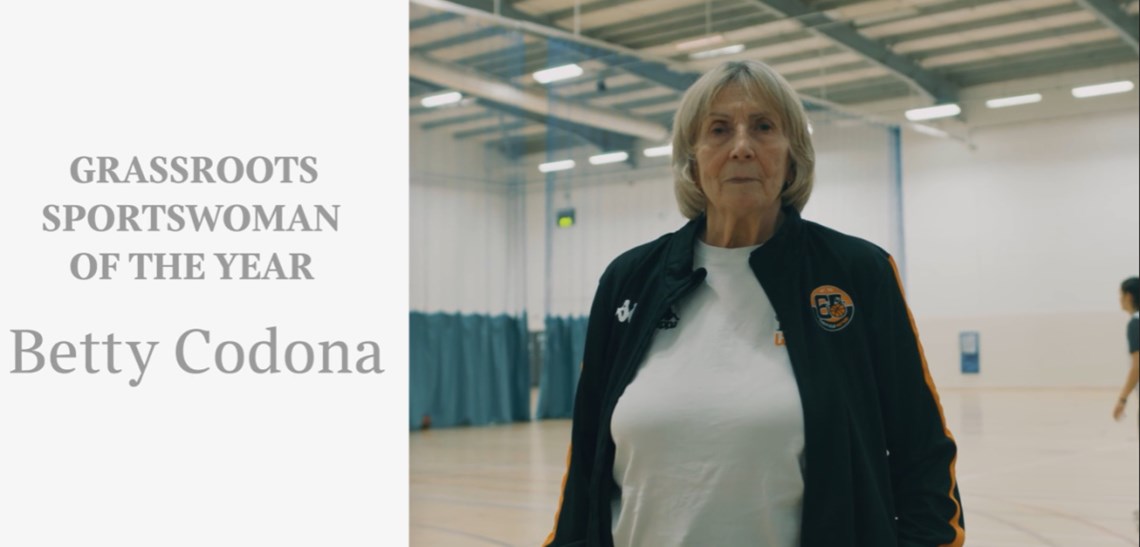 Speaking to The Sunday Times, Codona said:
"We've got a family ethos [at the club], we've got fantastic volunteers and that's what I'm really proud of.
"We have girls from all backgrounds, all nationalities. I think it's a real societal cohesion sport, bringing girls together.
"If you are interested in something, you follow it through, you put the work in. Things start to happen. Nothing happens really, without a lot of hard work attached to it, and love of what you're doing."
Trustee and head of commercial and marketing at the Steel City club Sarah McQueen said that being part of the Hatters 'meant the world' and without Codona the club would have ceased to exist.
"Betty is a force of nature that makes things happen. Would it have been here 60 years later without Betty driving it, no. But she also has created a legacy and people that are passionate about the sport."
The 2021 Sunday Times Sportswomen of the Year Awards in association with Sky Sports is in its 34th year and recognises and celebrates the outstanding contribution to sport made by elite performers, coaches, administrators, community volunteers and inspirational women.
Winners of the Sky Sports Team of the Year, Changemaker Award and Grassroots Award categories are decided by the public.
Votes are open until 11:59 on Wednesday, 17 November. The winners will be revealed at an online ceremony on Thursday, 25 November.
Celebrate Betty's legacy in the game by helping her win The Sunday Times Grassroots Sportswoman of the Year Award.