Commonwealth Games organisers have opened a striking new-look outdoor basketball court in Birmingham to mark the launch of the regional ticket ballot.
Thanks to an early release of tickets today, West Midlanders can apply for tickets for Birmingham 2022 - when Team's England 3x3 basketball mission will be one of the main attractions.
The renovated basketball court, in Summerfield Park in the Ladywood area of the city, has been designed by local graffiti artist Zuke and Team England basketball player Kofi Josephs and is supported by Basketball England. 
It has been brought to life with a specially designed bespoke paint job to inspire participation in the sport and symbolise the legacy that will be left by the Games.  
The West Midlands ballot will be followed in September by the main ballot, when the majority of tickets will be available and which will be open to all. 
.
#ProjectSwish - You could bring your court to life 
Basketball England's #ProjectSwish campaign is designed to help individuals, clubs and organisations bring local outdoor courts to life. 
Whether it is distributing free nets or providing guidance and support for larger-scale art-court projects, BE has been helping communities create and renovate great places to play via #ProjectSwish for three years. 
Get involved by requesting free nets for your court or check out our renovation guide to start your own community revamp project. You can also buy a limited edition #ProjectSwish Wilson ball - all profits go towards the regeneration of outdoor courts.
.
.
.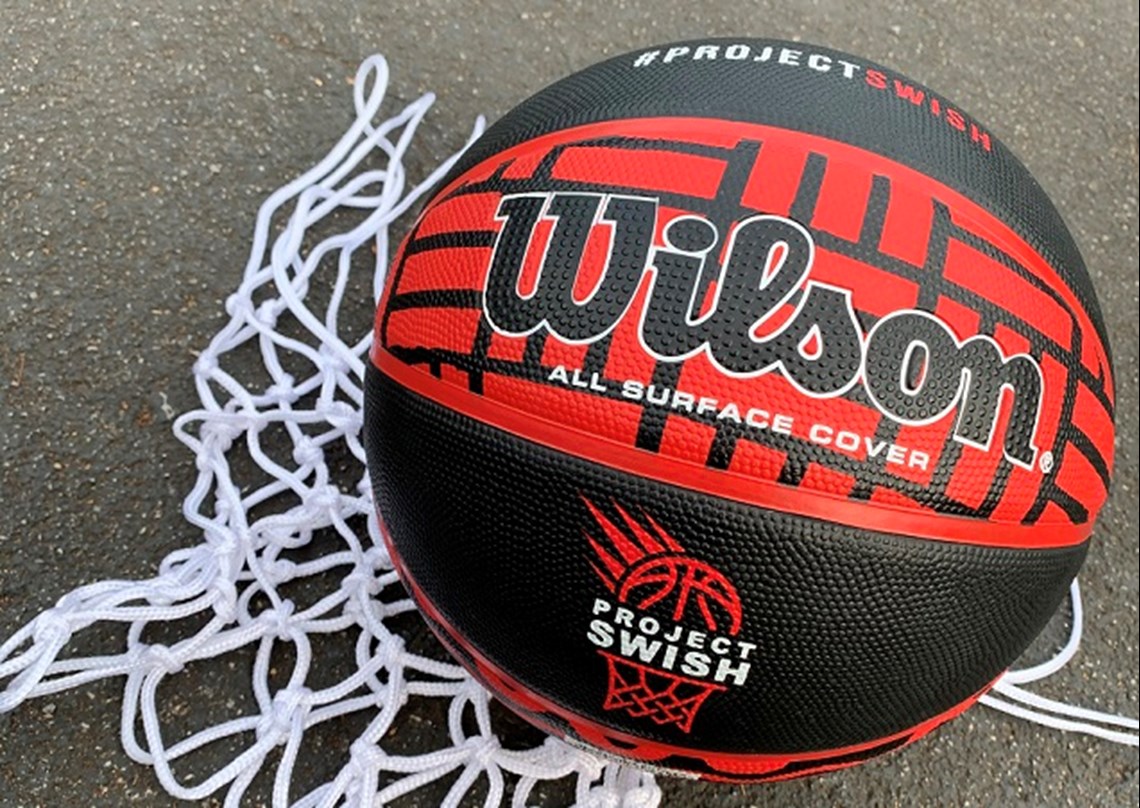 Get tickets - Birmingham 2022 ballot for West Midlands residents  
The Birmingham 2022 Commonwealth Games is coming to the West Midlands next summer, and from today, local residents can apply for their seat at the Games through an early release of tickets available to people who live throughout the region.  
There are more than one million tickets at just £22 and under available for the Games, with ticket prices starting from £8 for U16s and £15 for adults. There will also be £22 tickets available for every single session throughout the Games, including 100m final, and gold medal sessions, as well as the opening and closing ceremonies.  
With 286 sessions across 19 sports, including eight para sports, there is something for everyone with 3x3 basketball right at the heart of the Games in an iconic city-centre location. 
Matt Kidson, Director of Sport for Birmingham 2022, said:
"Birmingham 2022 is a once in a lifetime opportunity for residents of the West Midlands, with the Games being held quite literally in their backyard. We want to make sure that everyone who lives locally has a chance to experience the Games, through volunteering, spectating, or soaking up the festival atmosphere – that's why we are launching a priority access ticket sale today for people with a West Midlands postcode. This is your chance to experience the biggest sporting event to be held in the UK for a decade."