Pink Lady
 apples will launch the first large-scale art court in central London with a series of basketball taster sessions.
The leading apple brand has funded the transformation of the public basketball court, in Joseph Grimaldi Park, Islington, into an energising work of art with the help of artist Coco Lom and community sports-meets-arts initiative, Project in the Paint. The project has also been completed in partnership with Islington Council, who own and maintain the court. 
Tickets for the event on Thursday 29 July, can be reserved for free via Eventbrite. 
Ticket holders can expect to learn some new skills from former London Lions player, Lamar, while brushing up on their shooting. They could also be in with the chance of winning a bespoke Pink Lady® x Coco Lom basketball.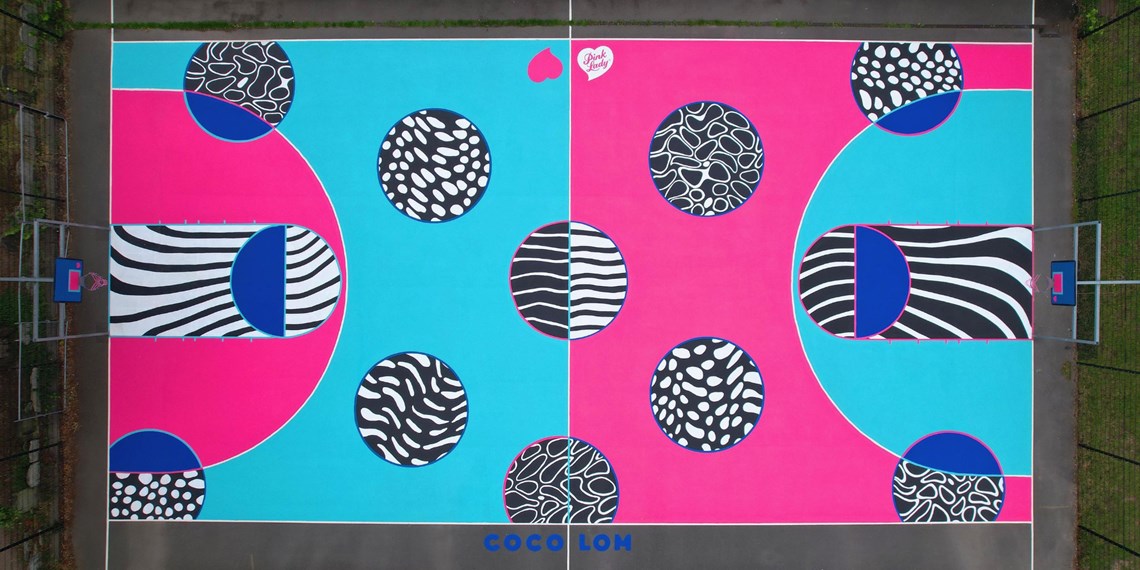 "We wanted to create a joyful, invigorating space where people can refresh their senses," said Pink Lady's Kyla Flynn. "The court in Joseph Grimaldi Park, in the heart of the capital, seemed like the perfect place. It's a public space where people from the local and surrounding communities can go to play basketball or just enjoy the playful, vibrant design while they get some fresh air."
Lamar Roberts, founder of Right Development Foundation, who is leading the event activity, said: "I am super-excited to be hosting some free basketball taster sessions at the new Pink Lady® x Coco Lom basketball court in Islington this month, with help from female coaches from the Right Development Foundation. The restoration of courts like this provides greater opportunities for the development of local communities and encourages people into basketball."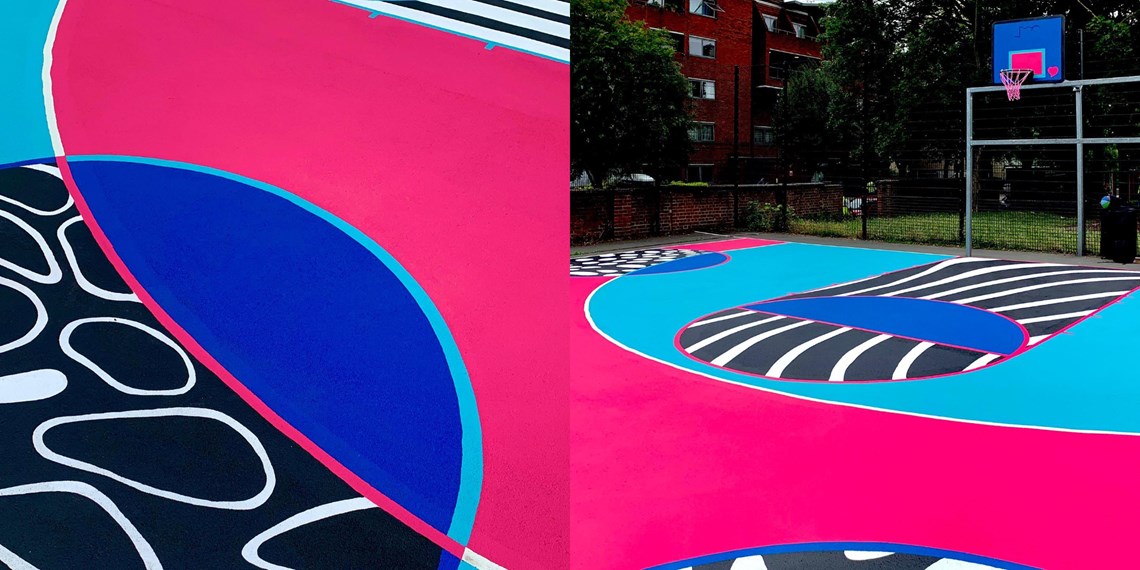 "When we're children, our world is full of colour, but as we get older sadly we often lose this playful and colourful side to life. Colour has the power to affect our mind, body and happiness, and can trigger different moods and emotions. I hope the court will bring joy to people of all ages in the community, plus there's never been a more important time for colour to inspire us to move our bodies." 
"With the support of brands such as Pink Lady®, it makes it possible for us to promote involvement in grassroots basketball in the UK by renovating and revitalising these basketball courts, turning them into places where communities want to meet, play sport and experience public art together. We hope this collaboration inspires people in the local area and beyond to get involved in community sports and bring this court and future courts to life." 
#ProjectSwish - You could bring your court to life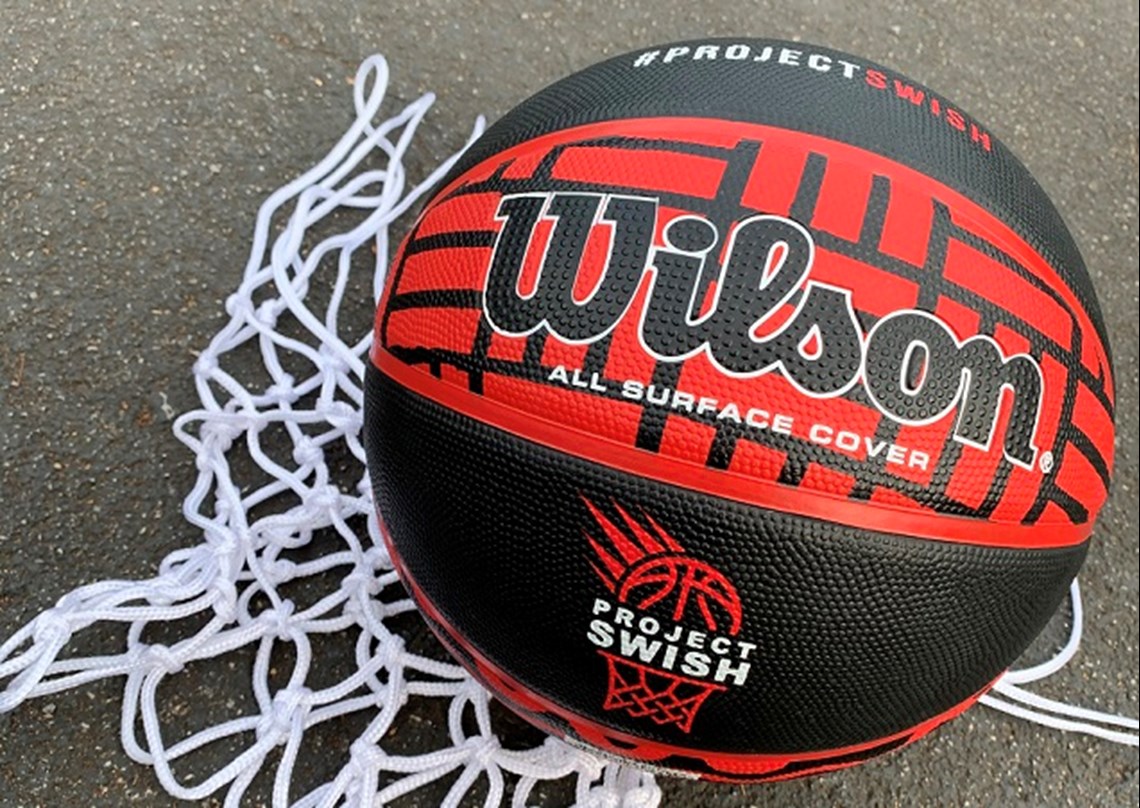 Basketball England's #ProjectSwish campaign is designed to help individuals, clubs and organisations bring local outdoor courts to life. 
Whether it is distributing free nets or providing guidance and support for larger-scale art-court projects, BE has been helping communities create and renovate great places to play via #ProjectSwish for three years. 
Get involved by requesting free nets for your court or check out our renovation guide to start your own community revamp project. You can also buy a limited edition #ProjectSwish Wilson ball - all profits go towards the regeneration of outdoor courts.
.
.