Basketball England sends its congratulations to Nottinghamshire based Great Britain Women's basketball coach Jimmy "Jumpshot" Smith, who has reached 40 years in basketball development.
Over the past 45 years, Coach Smith has brought championships to the City of Nottingham and pioneered the teaching of mini-basketball to over 75,000 young people throughout the City.
Jimmy, originally from Baltimore, Maryland, USA and a 1976 graduate of Loyola University Maryland became the first full time Basketball Development Officer employed by a local authority in the United Kingdom when he was hired by Notts County Council Leisure Services in 1981.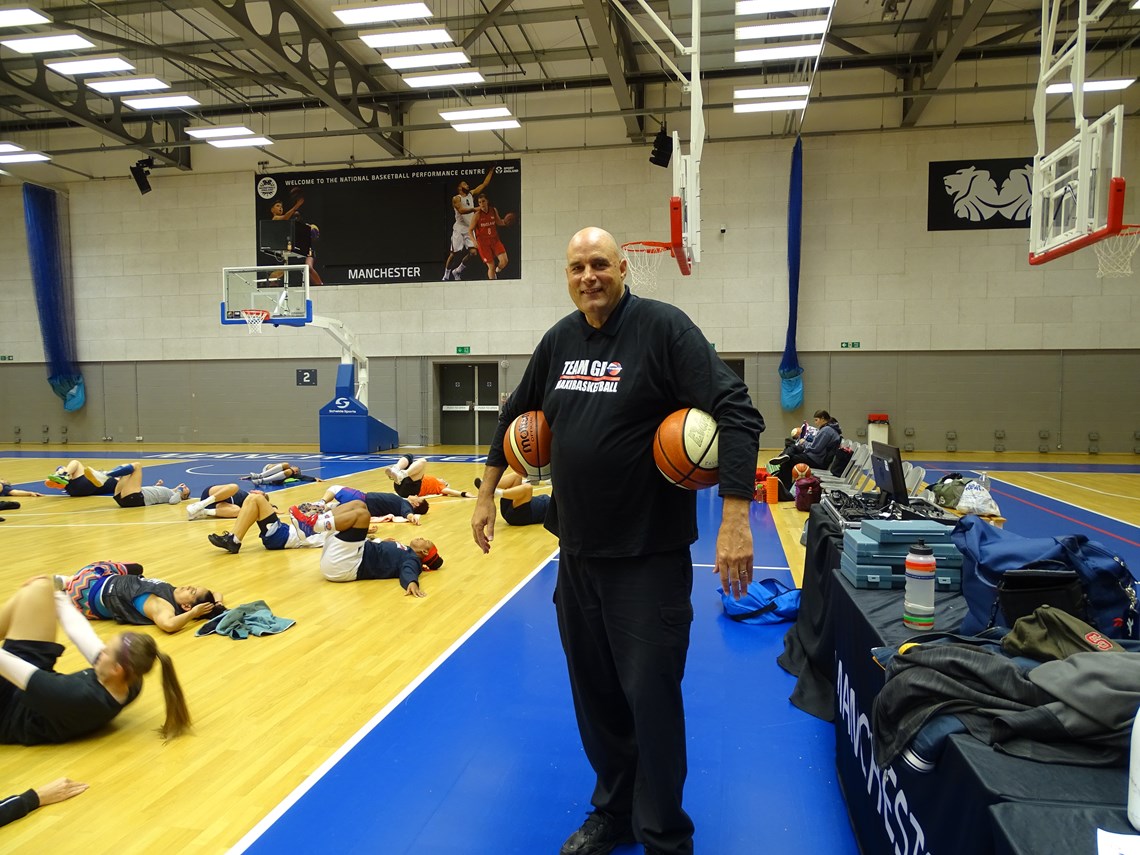 Since his appointment, there have been over 100 primary schools playing "mini-basketball" in the county and city, as well as countless opportunities for players at local and elite level and courses for coaches and officials.
He is also on the coaching staff of the Great Britain Masters Women's basketball programme which will compete in the European Championships in Malaga, Spain in June 2022. 
Earlier this year, Jimmy became a British citizen in a ceremony at Bridgford Hall Registry Office, Nottingham. 
Jimmy, a former Nottinghamshire Coach of the Year and the first winner of the Nottingham Post Impact on Life Award in 2012, said:
"I just want to say a big thank you to my family, Coaches Ed "Nap" Doherty and Tom O'Connor and for my scholarship and education at Loyola University Maryland, which put me on the path I have been on, the Nottinghamshire and City of Nottingham communities and everyone who I've had the good fortune to work for within the UK, USA and Europe over the past four decades, including those I am still working with now.
"Basketball is the second most popular team sport in the UK for a reason. It's a great vehicle to promote health and goodwill and it's a fun team game to play, coach, officiate and administer. The other big plus is that it can be played indoors or outdoors." 
Basketball History
For those interested in sporting history, Jimmy authored a basketball history which traces his basketball heritage right back to the invention of the sport in 1891, titled, Running With The Greyhounds, A Century of Loyola Maryland Basketball History, 2014 and 2021 editions.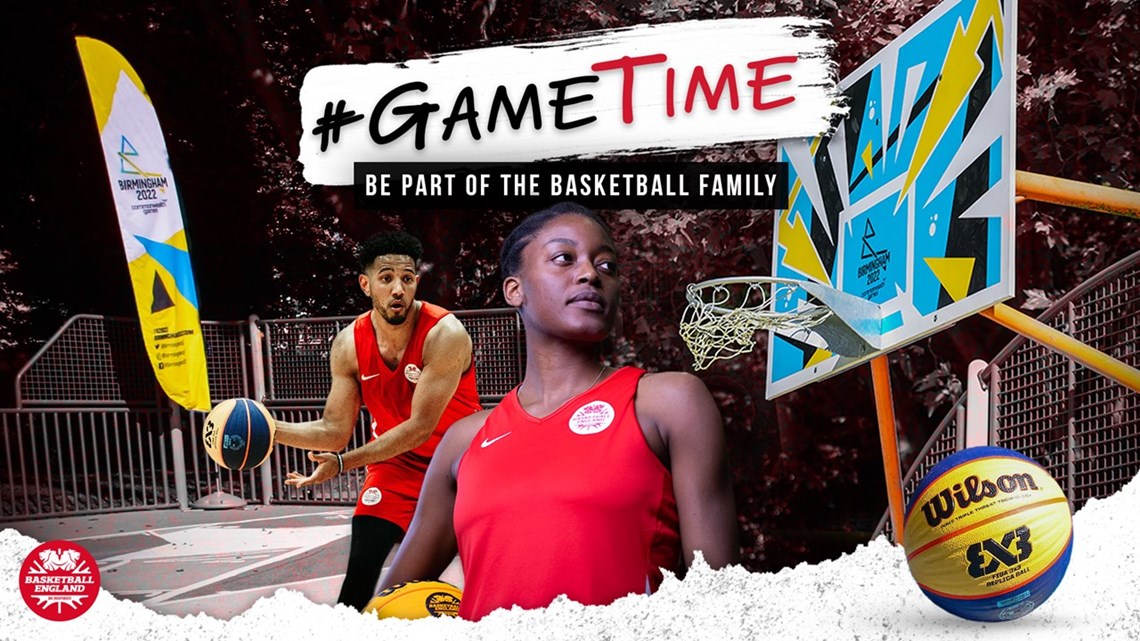 Basketball has the power to change lives. #GameTime will aim to raise awareness of the positive impact that our sport can have on people no matter who they are or where they're from.
We're aiming to engage 1 million people in basketball using the Commonwealth Games 2022, 3x3, #ProjectSwish and more.
Regardless of age, gender or background, across every part of the basketball community....It's #GameTime!