The results have now been announced following the analysis of last year's eight-week home-based athlete development programme.
Launched in June 2020, the programme was part of Basketball England's Return To Play guidance in response to BE members and the wider basketball community being restricted by the Government's COVID-19 measures.
Players were asked to perform some standard movement and strength tests before undertaking eight weeks of conditioning. Participants then undertook the same tests for a second time to analyse any potential differences.
Serving a dual purpose of getting players in game-ready shape whilst also presenting a unique research opportunity, the project found some links between physical maturity and the ability to perform certain techniques and movements with greater control, whilst other tests interestingly suggested no link.
The findings also touched upon important areas such as goal setting and athlete motivation, and the wealth of data will also now be used to inform further projects and the general approach to recommended training-based warm-ups, including the soon to be launched Basketball England "Starting 5" warm-up.
.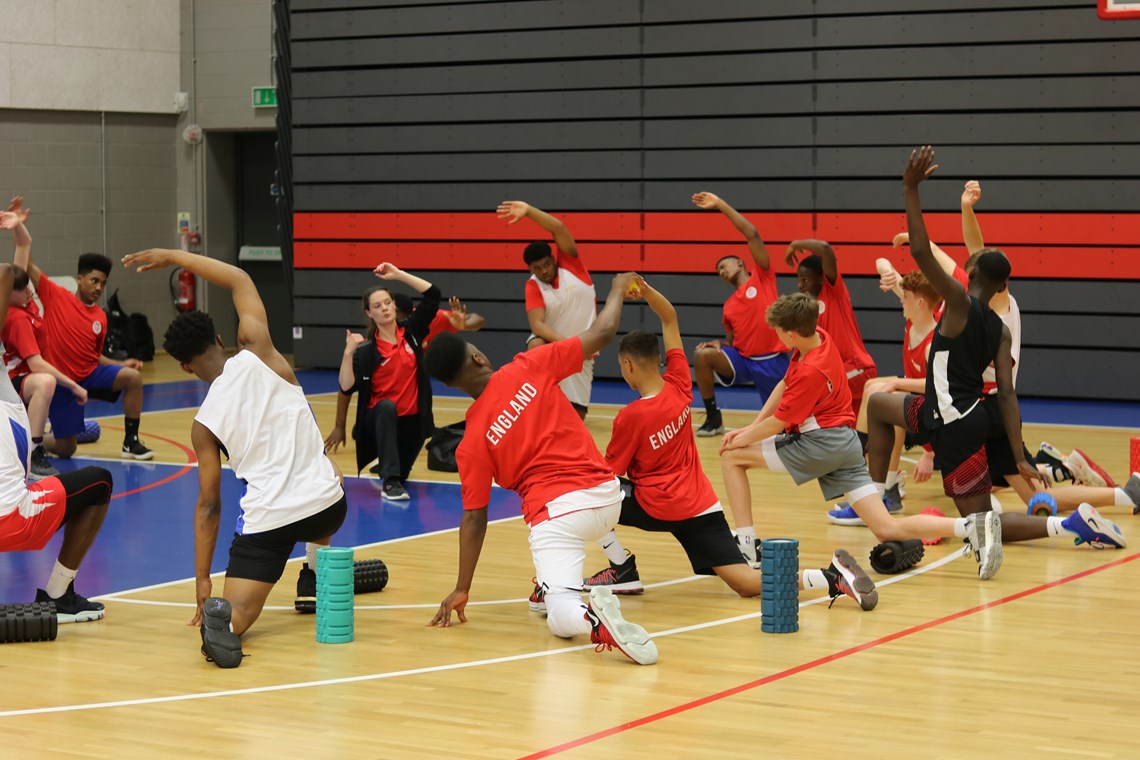 Basketball England's Strength and Conditioning lead Mark Williams said:
"Throughout lockdown it was important that we continued to engage with the basketball community.
"The youth athletic development programme aimed to provide young players with the opportunity to continue to develop their physical capabilities pertinent to basketball performance.
"I would like to thank everyone that contributed and took part, demonstrating what great things can be achieved during difficult times."
Matt Harber, Basketball England's South Regional Talent Manager added:
"The Basketball England Player Development Framework stresses the importance of our players being physically robust and this is a key factor in assessment when we select players with potential talent.
"The eight-week athletic development programme provided support for young basketball players to become more robust and increase their athleticism.
"Ultimately, this will have contributed to making players more impactful on the basketball court."
Project design
Following the initial launch of the programme, over 475 responses were received from players across the country who had taken part in the research. Included in that number were 100 players from Basketball England's Aspire programmes, 18 that had represented England and 26 that had played for Great Britain.
The tests that players undertook included overhead and single leg squats, jumps, hamstring bridges and single leg calf raises, before the two-month programme of strength and conditioning.
The first four weeks of the programme focussed on movement control and mastering the skills required, with a further four-week focus then placed on building capacity and improving physical strength.
A motivation survey was also provided to participants following the programme's completion to analyse the mental effects of training at home, including the use of goal setting as a motivational tool.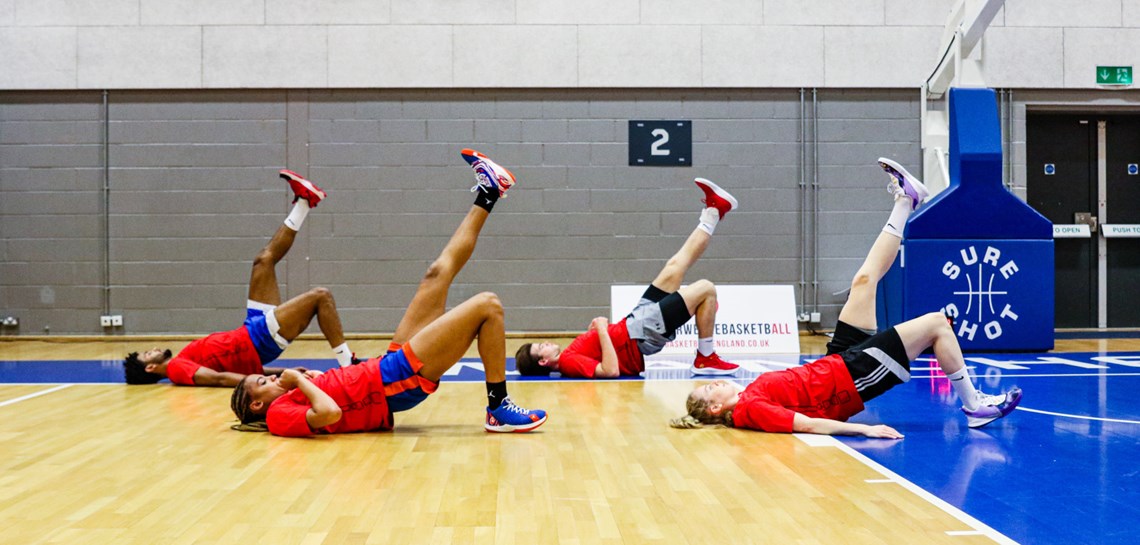 Impact for clubs
This project adds to other important research being undertaken by Basketball England's Sports Science and Medicine (SSM) staff that highlights the importance of developing movement skills and athletic qualities in young players. 
The 8-week programme can still be utilised by clubs and coaches to contribute to the long-term athletic development of young players, and a button linking to the original programme document is at the bottom of this page.
As previously mentioned, the findings from this project and related research have also been used to inform the soon to be launched Basketball England "Starting 5" warm-up. This incorporates neuromuscular training to improve general athleticism and reduce risk factors for injury. 
More information on this will be released in the coming weeks.
.
.