Basketball England is saddened to learn of the passing of former British Basketball Federation (BBF) chair Maurice Watkins, CBE.
Watkins, BBF chair for two years up to November 2020, has passed away aged 79.
During his time with the BBF he oversaw significant achievements, including the GB women's squad coming close to Olympic qualification after a record fourth-place finish at EuroBasket and the growth of the men's team, who have subsequently qualified for EuroBasket 2022.
Head of sport law for Brabners Solicitors in Manchester, Watkins continued to support the BBF following his departure.
Watkins was also chair of British Swimming and, for 28 years, an influential director at Manchester United.
He also held chair and director roles at the Rugby Football League, Barnsley FC and Lancashire County Cricket Club and was made a CBE in 2011 for his services to charity.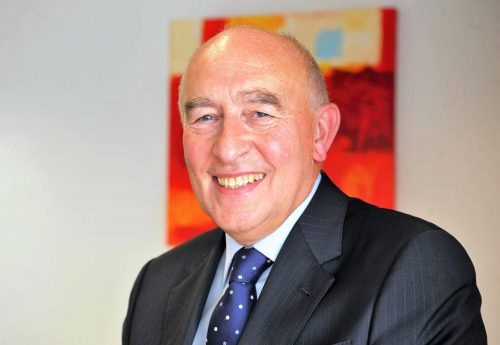 Interim BBF chair Toni Minichiello said: 
"Maurice was a well respected figure and had a wealth of experience in sports governance. Most of all he was a lovely man willing to help and give his time to all. A true sports statesman."
Basketball England's Chair Matt Neville said:
"Maurice was a great supporter of numerous sports and community organisations for many years and he dedicated an immense amount of time in support of basketball in recent times. He gave up so much of his time to help so many.
"On behalf of Basketball England, I would like to send my condolences to Maurice's wife and family."   
Chema Buceta, GB Women's Head Coach said: 
"This is a sad day for the GB women's national team. We can't forget how helpful Maurice was as our chairman in a very difficult moment for our federation just before the highest success in the history of GB basketball.
"His support was a key to being able to compete at the high level that we did. Now we share the pain of his family, his Brabner's family and all his friends, and we wish him to rest in peace."
GB Women's captain Chantelle Handy said: 
"On behalf of myself and the GB senior women's team we would like to send our condolences to Maurice's wife and family. We would like to thank him for all that he did for us when he was a part of the GB family.
"Our thoughts are with you today."
Everyone at Basketball England sends their condolences to Maurice's family, friends and loved ones.