Team England head coach Stef Collins is excited about the prospect of seeing her Great Britain Women's team build on a thrilling summer of 3x3 at the Europe Cup Finals in Paris this weekend.
The short-sided version of the game has exploded in the last few months with the 2021 Ball Out tour – expanded this year in partnership with Basketball England - taking centre stage at home, while the senior and U23 national teams have been taking part in competition across Europe. 
GB, featuring Team England players and in a collaboration with BE, entered teams in the Europe Cup and the Nations League, as part of the preparation for England's participation in the Commonwealth Games 3x3 event next year.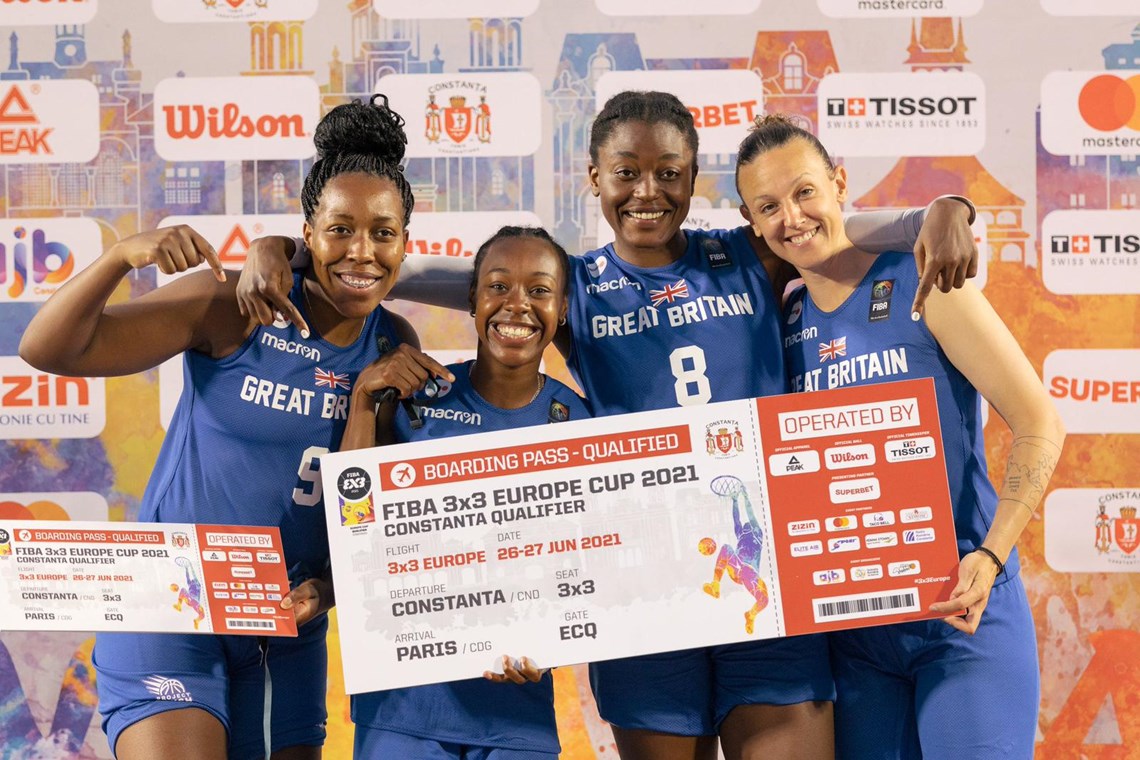 It has resulted in the GB Women reaching the prestigious Europe Cup Finals – where they will face Russia and the Ukraine on Saturday in the group stages – and an improved national ranking. 
For Collins – leader of both the England and GB teams – it has been a rewarding period. 
A brilliant summer
"It has been a very exciting summer!" she said. "To see all of the 3x3 events that have happened across the UK and to hear about all the British basketball community who tuned in to watch our Women and Men in Romania along with our U23s in France and Israel.  
"Special recognition needs to go out to Julius Joseph with all of the successful Ball-Out tournaments this summer along with all the coordination between BBF and BE to make this summer's activity happen, plus the support from coaches Krumesh Patel and Kenrick Liburd. 
"Basketball Wales have also embraced 3x3 and run some fantastic events and Martin Dyan and his constant involvement with his GG 3x3 tournament and passion for the 3x3 game to continue to push its profile here in the UK has been amazing. 
"It's been a brilliant summer and one I know that many players have enjoyed and embraced."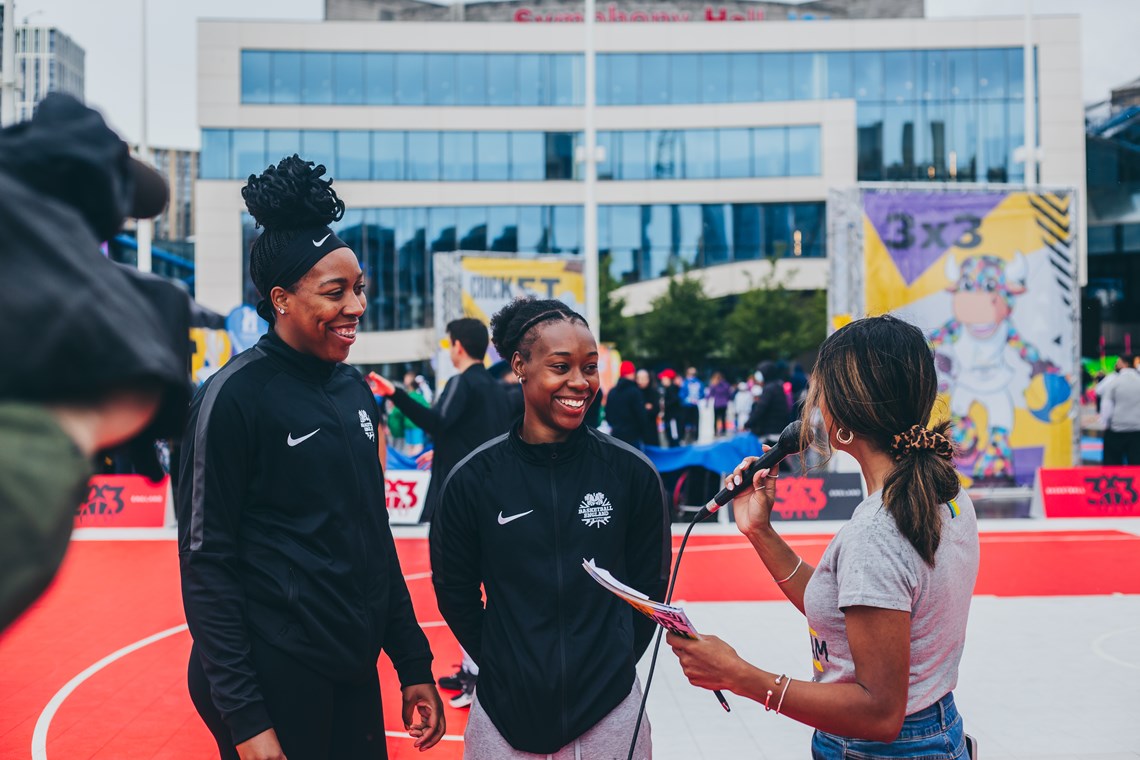 It will be even better if it is capped by success in Paris. 
Collins is looking forward to the test, saying: "Russia are a very talented group who did very well at the recent Olympic Games, coming away with a silver medal whilst Ukraine finished first in our Europe Cup Qualifiers in Romania. 
"Both teams have their own style and flair so it will be important we focus on a few key areas and develop a gameplan in our pool stages that can play to our strengths. We're very much looking forward to the Finals and the challenge ahead! 
"It was wonderful to see how the players came together so quickly with little preparation and experience at these 3x3 events.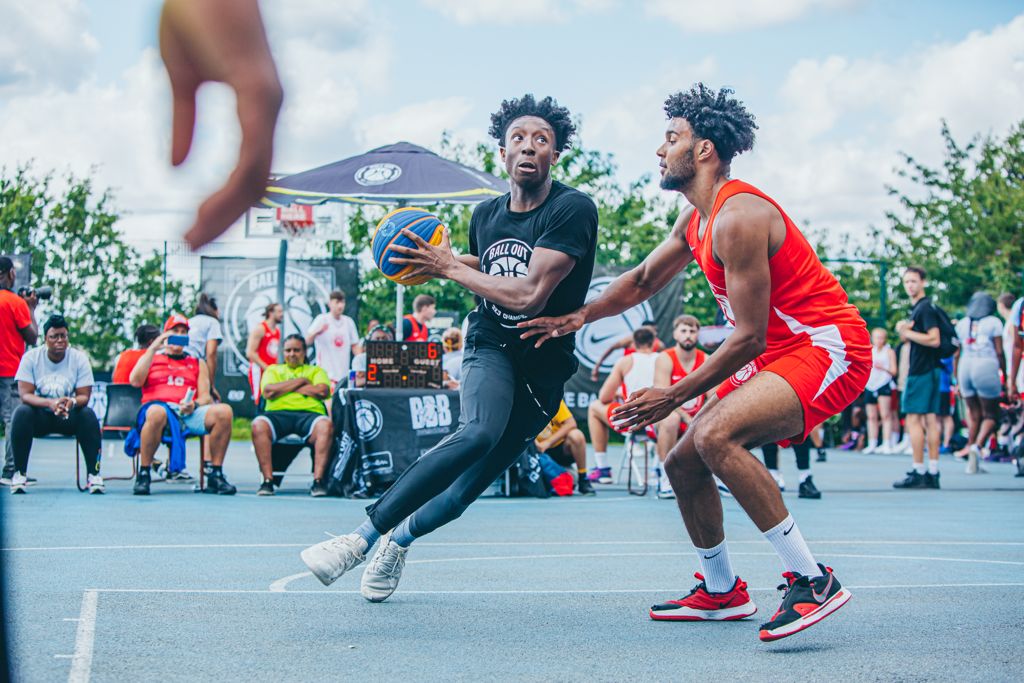 "Credit to the players as well for building the chemistry required within the 3x3 format. As we've been saying all along, this style of the game is quick and it's important to develop an understanding of the format and pinpoint areas that can be strengths for the squad of four in order to perform and be effective.  
"I feel as though they managed to establish this and as the (qualifying) tournament went on, they started to become more and more comfortable. There are still plenty of takeaways and areas for improvement and we look forward to the next challenge of now stepping into the Europe Cup Finals where we will face the best in Europe." 
Fun, fast and fierce on the road to Birmingham 2022
Collins, a veteran of 5v5 basketball and an established coach in the WBBL with Cardiff Met Archers, has enjoyed her foray into 3x3. 
"My approach is very much to share this journey alongside the players," she added. "We have to come with the mindset that we will learn, adapt, and grow each day whether that is a training camp or in competition. 
"The more we play the more we will continue to build and to enjoy the process - 3x3 is fun, fast and fierce and it's great to be able to expose the players to it in the build-up to the Commonwealth Games next summer in Birmingham."  

Basketball has the power to change lives. #GameTime will aim to raise awareness of the positive impact that our sport can have on people no matter who they are or where they're from.
We're aiming to engage 1 million people in basketball using the Commonwealth Games 2022, 3x3, #ProjectSwish and more.
Regardless of age, gender or background, across every part of the basketball community.... It's #GameTime!