Shanice Beckford-Norton knows a thing or two about winning.
The 5ft 8ins bundle of relentless energy did plenty of it with Mark Clark's rising London Lions team in the WBBL last season, collecting the WBBL Trophy, WBBL Playoffs and Playoff Finals MVP. 
And she has a taste for some more, this time in 3x3. 
The Londoner, who is explosive on offence and defence, loves the no-frills, all-action style of the short-sided version of the game and is fired for success ahead of the FIBA 3x3 Europe Cup Finals in Paris this weekend. 
Beckford-Norton helped a brand-new Great Britain team – backed by Basketball England and utilising Team England players – to history, as they went undefeated in the qualifiers to book a place at showpiece in the French capital.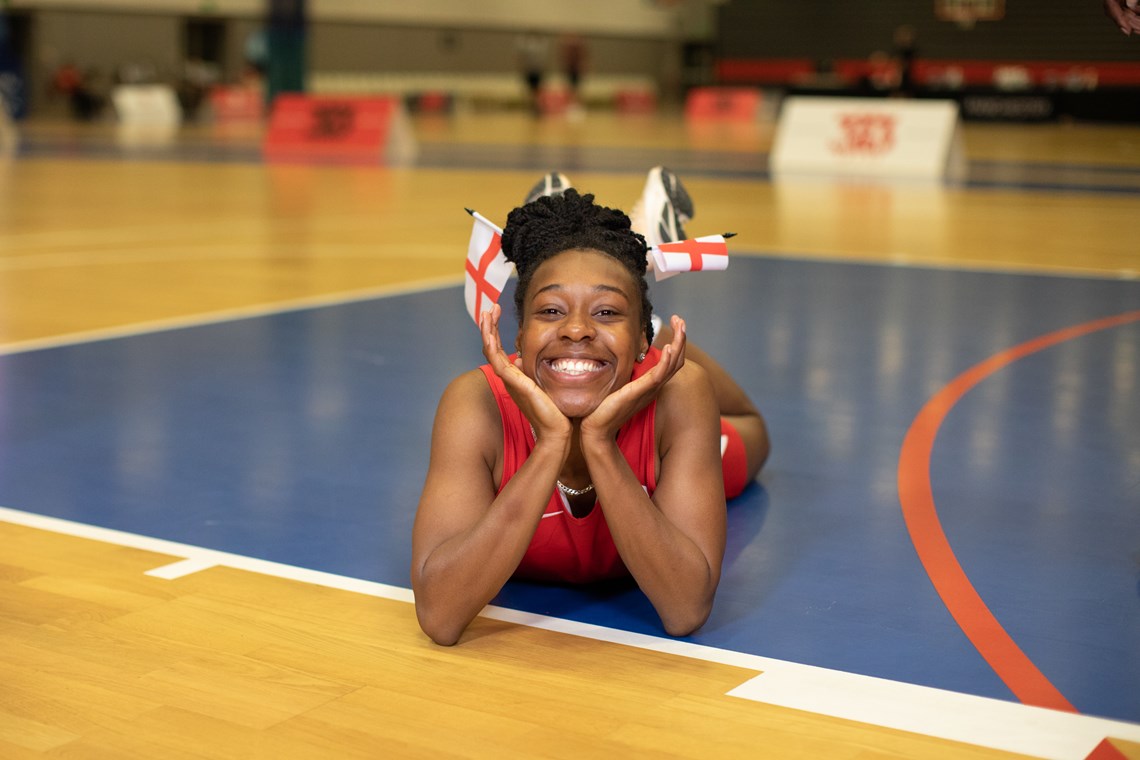 No fear
Ukraine and Russia, both 3x3 heavyweights, await them. But Beckford-Norton doesn't see GB as underdogs despite the Russians arriving as silver medalists at Tokyo 2020 as the Russian Olympic Committee. 
"We had no expectations for the qualifiers, I don't think," she said. "We had the selection camp and then a couple of days before the qualifiers where we got to play with each other a little bit more, our plays and strengths and weaknesses, but we had no more preparation than that.  
"I don't think of us as underdogs. Other teams do have more experience, but we've beaten teams that have been in the Olympic Qualifiers, so who is to say we can't go into this tournament and be successful? 
"As long as we perform when we need to, keep our heads and play as a team, we'll do well. 
"We left everything out there in the qualifiers and that should always be our goal. As long as we give our all then that'd be a successful tournament for us, whatever happens." 
In collaboration with Basketball England, GB entered men's and women's teams in FIBA's Europe Cup and U23 Nations League, as part of preparations for England's participation in the 2022 Commonwealth Games 3×3, and with the aim of boosting GB's ranking ahead of the 2024 Olympics.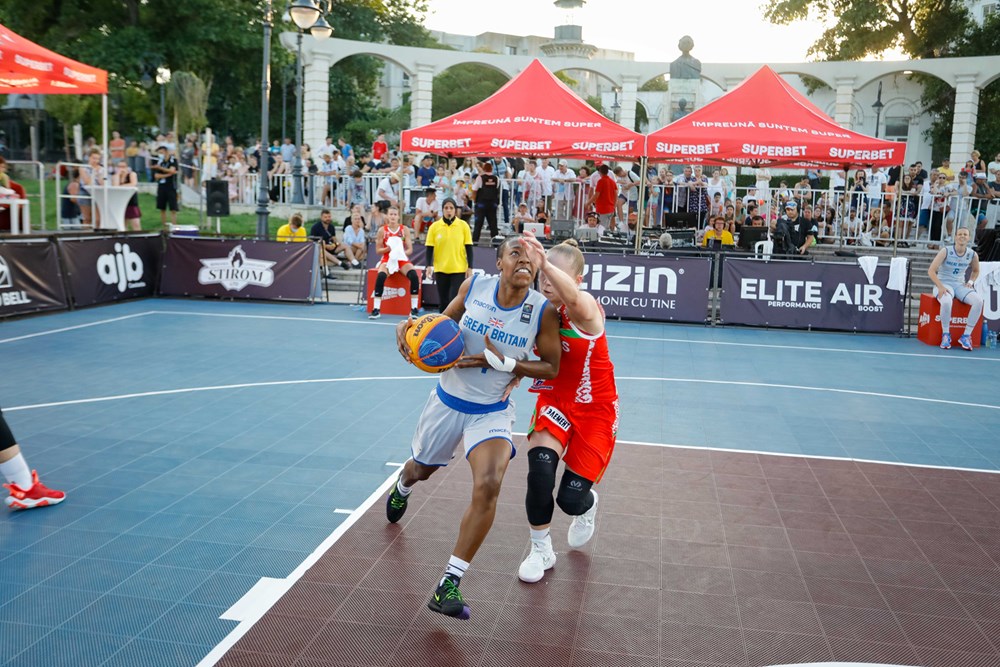 The 24-year-old was on board from the word go, attending a Team England camp in Manchester which informed Collins' GB selection and making an instant impression despite not quite knowing what to expect. 
"I definitely went into it with no expectations but, since 3x3 is such a new sport for not just us but the world, it is great to be part of something that is new for this country, that is inspiring people and that we've got this far," she said. "We can really make history this week and we're excited for the challenge. 
"I'm sure everybody saw the picture of us winning the qualifiers to book our place at the Europe Cup, but if you haven't then I was smiling ear-to-ear and so happy to have achieved that.  
"To qualify was a huge achievement for us, but we're building towards the Commonwealth Games (where Team England qualify as hosts and could be joined by Scotland or Wales) and if we can achieve our goals then we're making history it is honestly just so exciting for us all."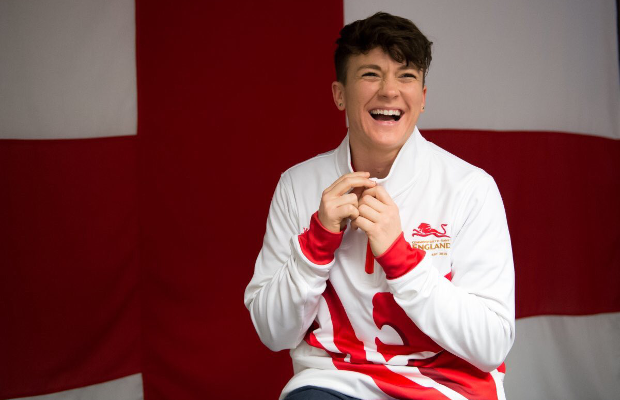 Amazing job
Always in the thick of the action for club and country, Beckford-Norton held nothing back in the qualifier in Romania, providing vital energy to the team and tough defence both on the perimeter and interior, alongside Temi Fagbenle, Chantelle Handy and Shequila Joseph. 
The Londoner reserved specific praise for her head coach, GB legend and Cardiff Met Archers play-caller Stef Collins, who heads up both the GB and Team England 3x3 squads. 
"Stef Collins has done an amazing job," she said. "In our first camp, she made it clear that it is as new to her as it is new to us, so we were still trying to learn the rules in that first camp – although we obviously know them much better now! – and what style of play, play actions and tempo we could maintain throughout the game. 
"We've had excellent preparation, she's kept us so informed with everything and sent us all film on all the teams and updates to make sure we have everything we need to be prepared to represent GB in this tournament. 
"Once I was called up for camp I was just excited to have the opportunity to show what I could do. I like the way the game is played, because it is relentless in terms of take the ball out and go and score – there's not much more to it! – but it is so fun."
By Jamie Thomas

Basketball has the power to change lives. #GameTime will aim to raise awareness of the positive impact that our sport can have on people no matter who they are or where they're from.
We're aiming to engage 1 million people in basketball using the Commonwealth Games 2022, 3x3, #TeamEngland, #ProjectSwish and more.
Regardless of age, gender or background, across every part of the basketball community.... It's #GameTime!