The road to the 3x3 event at the 2022 Commonwealth Games continues via Paris this weekend.
And there will be a chance to add some prestigious silverware into the bargain too. 
A Great Britain women's team made up of Team England players will take part in the FIBA 3x3 Europe Cup Finals in the French capital. 
Stef Collins' team went undefeated in qualification in Romania earlier this summer to earn the right to a shot at the trophy.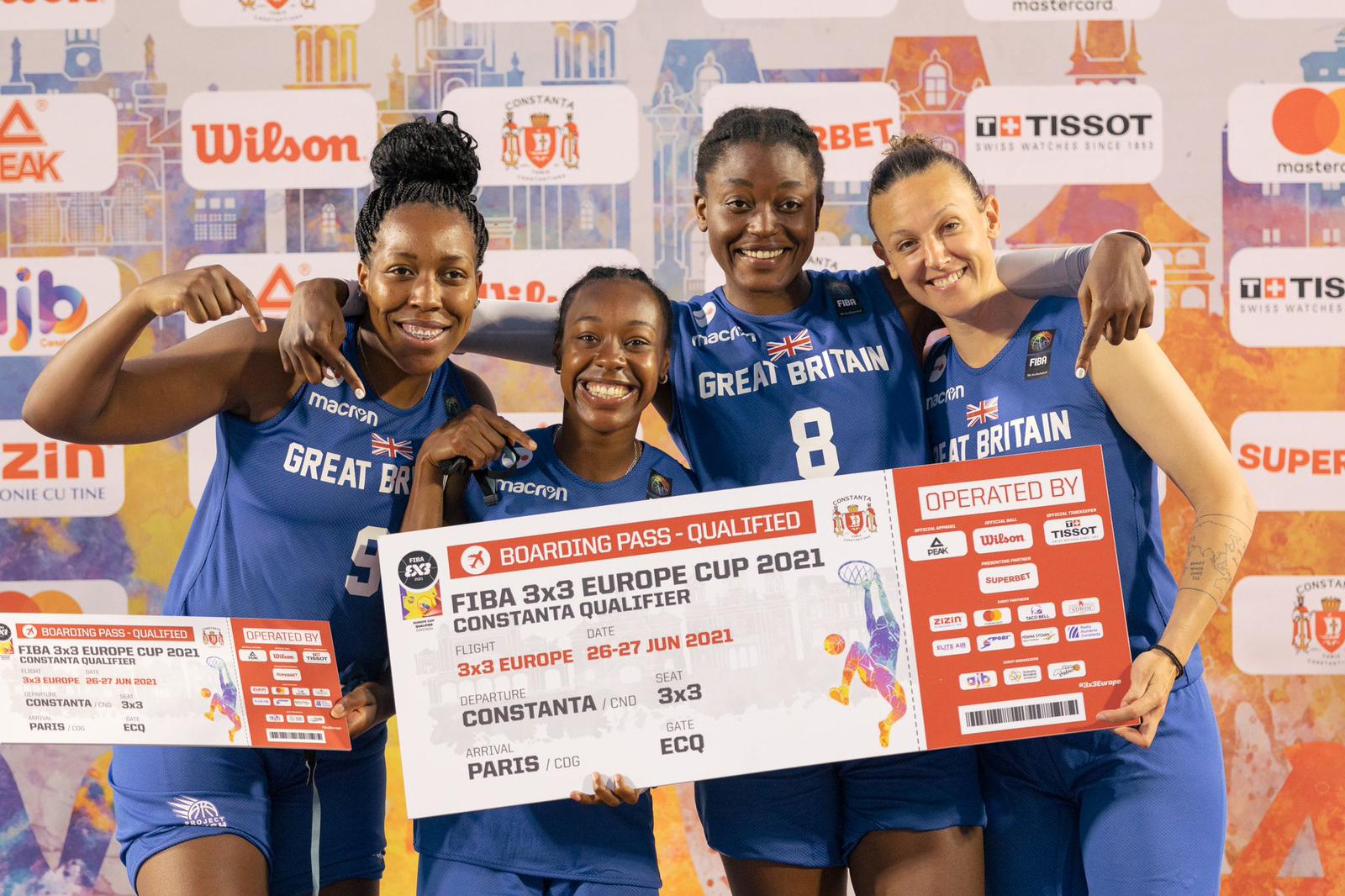 The Basketball England-backed endeavour is part of the preparation for the inaugural 3x3 event at Birmingham 2022 and also aims to boost the GB rankings with the 2024 Olympics in the not-too-distant future, as the short-sided form of the game grows in popularity after a summer of activity across the nation. 
The GB men fell just short of reaching Paris, but the women have a chance of glory - albeit against tough opposition - meeting Russia and the Ukraine in the pool stage on 11 September and aiming to reach the final the following day. 
Squad 
There is one change from the team that shine in Romania. 
Chantelle Handy is unavailable and fellow GB 5v5 star Cheridene Green replaces her to give GB a different option. Newcastle's Abby Lowe has travelled with the squad as a reserve. 
Temi Fagbenle, Shanice Beckford-Norton and Shequila Joseph, who all excelled in Constanta, continue. 
Team: Temi Fagbenle, Cheridene Green, Shanice Beckford-Norton, Shequila Joseph. Reserves: Abby Lowe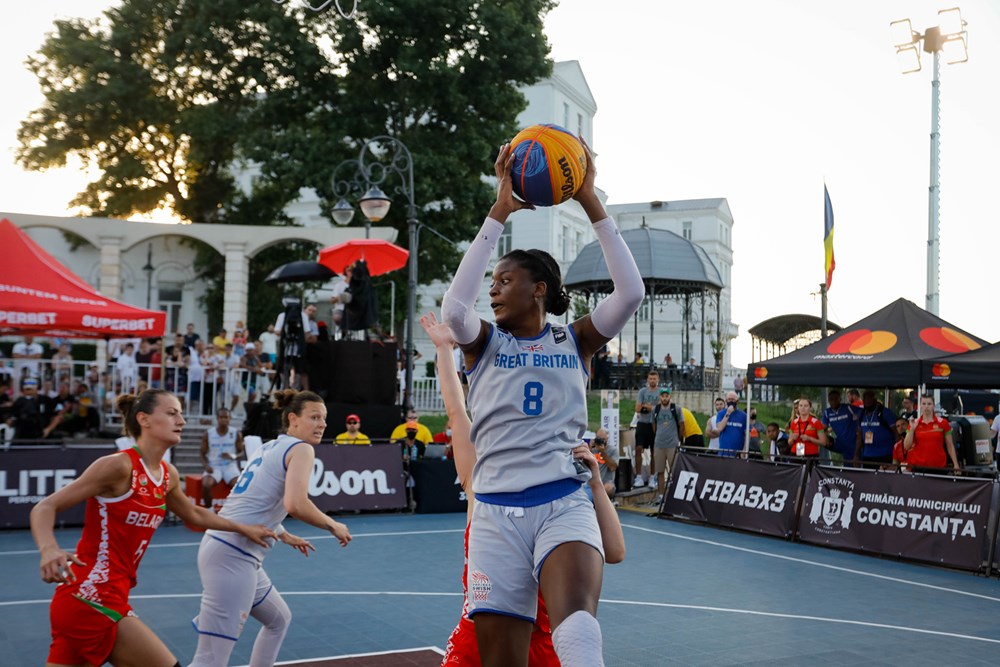 Coach 
Stef Collins, also appointed as the Team England 3x3 women's head coach for Birmingham 2022, again leads the team. 
The former GB guard has a wealth of club and international 5v5 playing experience and is an established WBBL coach with Cardiff met Archers. 
She said: "It will be important we focus on a few key areas and develop a gameplan in our pool stages that can play to our strengths. We're very much looking forward to the Finals and the challenge ahead! 
Find out more about Stef here  
Competition structure 
There are 12 teams in four pools of three. 
The top two teams in each group go forward to the quarter-finals. 
Pool games are played on 10 and 11 September. 
The quarters, semis and final are played on 12 September 
Fixtures 
GB are in Pool B with Russia and Ukraine with games played on 11 September. 
4.30pm BST: GB v Russia 
6.20pm BST: Russia v Ukraine 
8.10pm BST: GB v Ukraine 
How to watch 
The game will be streamed on the FIBA 3x3 YouTube channel and the Basketball England and Great Britain Facebook pages. 
GB's opponents 
Russia, No.2 in the women's world rankings, won the Europe Cup in 2014 and 2017 and came away from this summer's Olympic Games with a silver medal, while Ukraine, 22 in the world, took bronze in 2018 Europe Cup. 
GB, just starting out on their 3x3 journey, have amassed enough points already to be 31st in the women's world rankings. 
How GB qualified
GB qualified for the tournament with success in Romania earlier this month. 
They went undefeated throughout in Constanta knocking off second-seeds Hungary in their opening Pool B outing 17-12, before rounding out the pool games with a 21-13 win over Slovakia and winning their elimination game against Belarus. 
GBxBE 
GB teams were entered in the Europe Cup and U23 Nations League this summer as part of a collaboration between Great Britain Basketball and Basketball England. 
All players selected qualify to represent Team England and the dual aims for these two competitions are to help prepare Team England players for next year's Commonwealth Games 3x3 event and to set about improving the GB national teams' 3x3 rankings.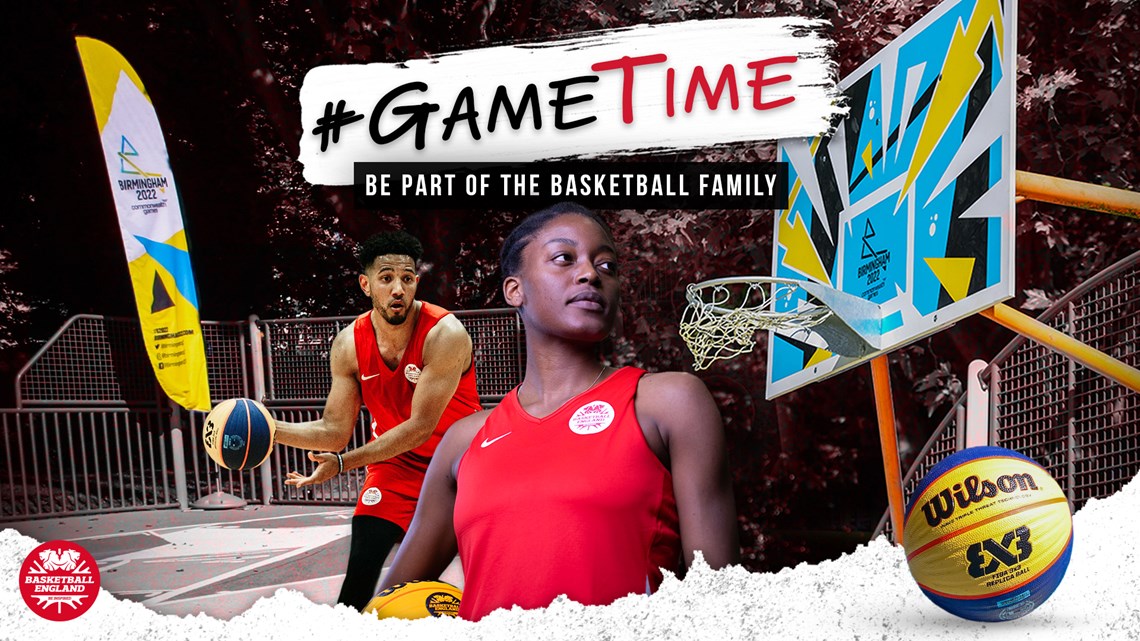 Basketball has the power to change lives. #GameTime will aim to raise awareness of the positive impact that our sport can have on people no matter who they are or where they're from.
We're aiming to engage 1 million people in basketball using #TeamEngland, the Commonwealth Games 2022, 3x3, #ProjectSwish and more.
Regardless of age, gender or background, across every part of the basketball community.... It's #GameTime!