Jr. NBA coach Mark Wilson of William Brookes School in the small town of Much Wenlock, Shropshire, charts the progress of four of his young players - Ben Ritson, Joe Ritson, James Price and Oli Wilson - from school competition and Jnr. NBL, via tough learning experiences and growth at Ball Out 3x3 Tour events, to national team recognition and asks: Is 3x3 the best development tool for basketball?
There's a famous quote that 'basketball players are made in the summer and teams are made in the season'.
This past summer four boys from William Brookes School (WBS) in Much Wenlock, Shropshire decided to put that quote to the test.
The boys were lucky to be able to access their school's sports hall throughout much of the last 18 months when regulations allowed, but they had really missed competing.  
They had started their basketball journey through recent Jr. NBA tournaments, reaching the final fours twice. The quartet had also joined their local basketball club, Shrewsbury Storm, and had just finished their first Jnr. NBL season, also having an undefeated run in Basketball England's National Schools Championship when COVID stopped play in March 2020.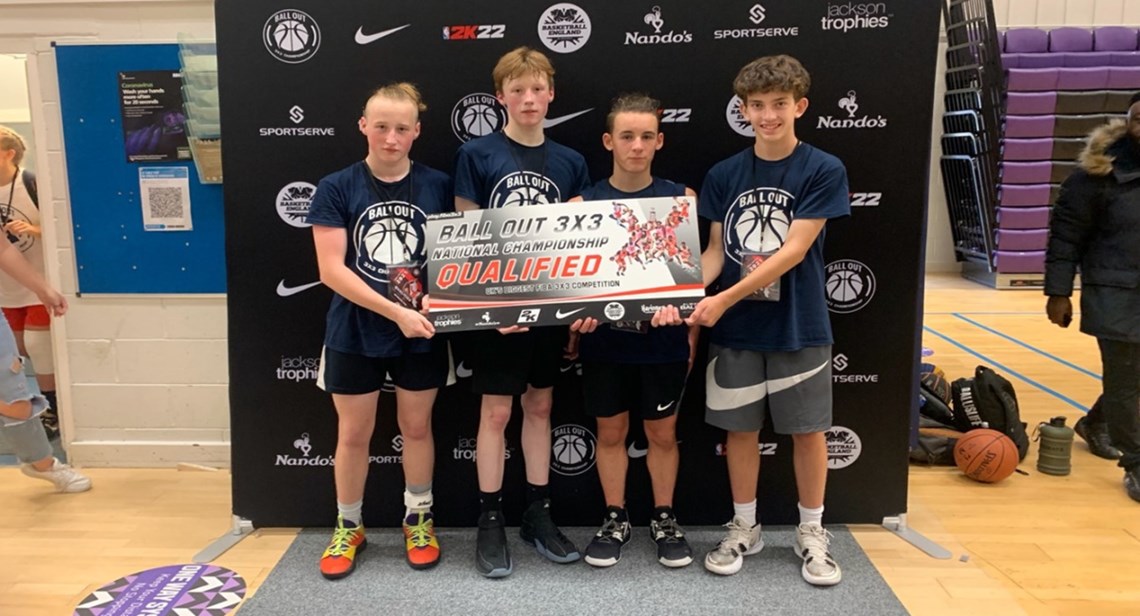 Early tests
In May 2021, Ball Out released the dates for the summer 3x3 tour and the players where desperate to start competing again.
From May to July, the boys were training three times a week and started focusing on learning everything they could about 3x3. The rules, the tactics, playing with the official Wilson 3x3 game ball, which is a size 6 but weights the same as a 7.
They travelled to London on 17 July for the first qualifiers at Finsbury Park, competing in the U16 boys' category. The atmosphere was incredible, with weather to match, but the boys were in for a big shock as 3x3 is fast, physical and London is home to some incredible players.
They lost all three of their group games, but by the by their final game of the day the team were growing in confidence and their opponents' friends in the crowd kept urging 'don't underestimate them!', a real compliment after a tough day.
Twenty four hours later, the WBS players competed in Swansea as part of Basketball Wales' summer tour and the London experience held them in good stead as they seemed just that little bit more settled than their opponents.
They had a good run and managed to reach the final with some impressive performances, none better than in the semis which they won in a very hard-fought contest. However, they were humbled in the final 15-1 by four players from the Welsh National Squad. Still, it showed how far the youngsters from Shropshire had already come.
Now the four friends knew what to expect they really pushed themselves in training and started looking forward to the next Ball Out tournament in Birmingham.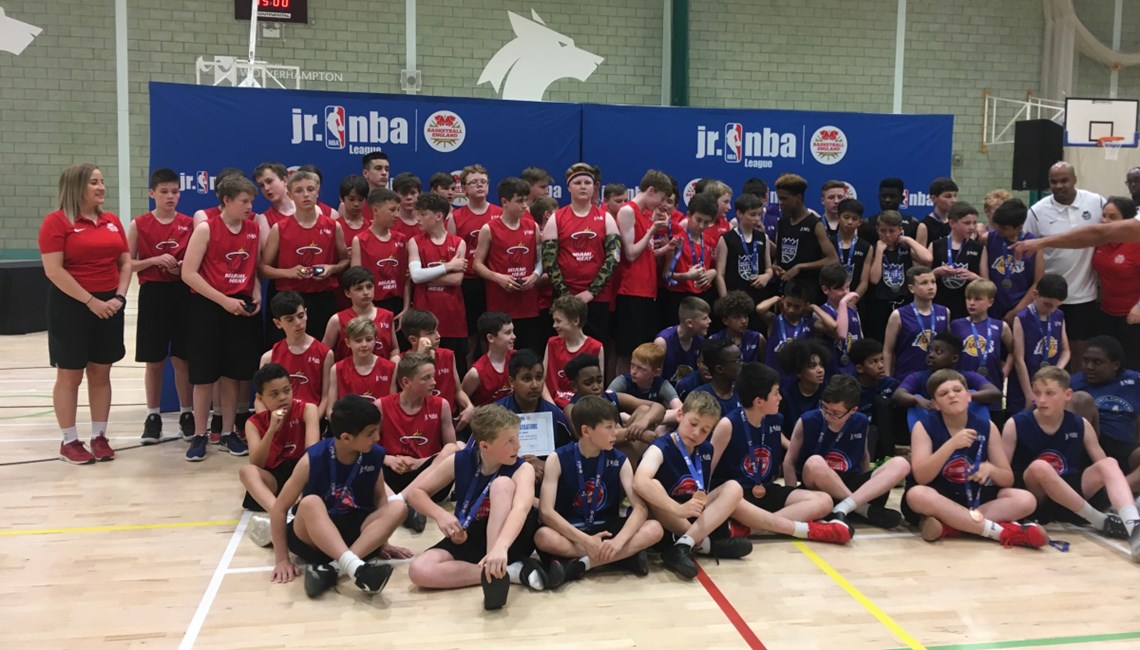 Getting closer
Their exploits in the West Midlands began in tricky fashion, being handed what some might call a "group of death". With only two teams going through to the next stage from each group, both teams that progressed from this group would end up going all the way to the final.
Sadly, the boys weren't one of those two sides. But already I could see the improvements in their play and more importantly, their confidence. They were competing at a much higher level and holding their own against bigger and older players.
Next up was the Ball Out tournament in Loughborough, where the boys managed to progress to the quarter-finals only to lose to the tournament's eventual runners-up.
After two fifth places on the tour to date and with only the top four going to the National Finals from each event, the boys had come close but still had one more chance to qualify in Leeds.
The trip to Yorkshire was a huge turning point. Just three weeks after London, the team's game had gone to a new level. I have never witnessed such swift progress by a group of players in 25 years of coaching.
3x3 as a format is so good at highlighting to a player what they need to improve on, both defensively and offensively, and really focusing players into their training.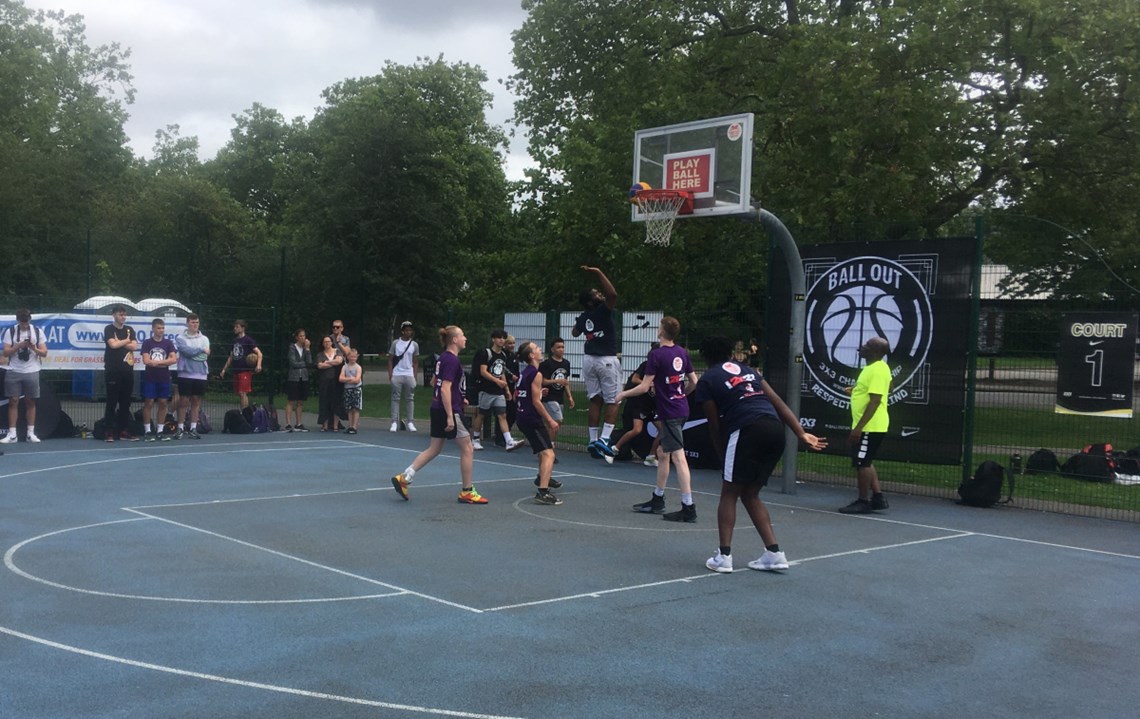 Battling the size gap
Leeds was a fantastic tournament with access to a four court indoor sports halls and 15 teams in the U16 boys category. The WBS boys went on an unbeaten run, winning on the buzzer, winning in overtime, but beating teams they would have struggled against just a few weeks before.
Their fantastic run of five wins out of five came to an end at the semi-final stage following a narrow defeat, but the players were ecstatic as they had finished third and qualified for the National finals!
Circling back to where it all began in Finsbury Park for the National Finals, the set up was amazing and the finals where such a brilliant atmosphere, with great music, live-streaming on the show court (a proper 3x3 court lay out, I should add), and much more.  As usual the Ball Out events are really well run and this was no exception even though there were so many teams competing - 32 in the U16 category alone.
The WBS players were 14, 15, 15 and 16, so three of the quartet will still be eligible for the U16s next summer. It did mean that size disadvantage was something the boys had got used to and this became even more apparent now the team had reached the tour's finale.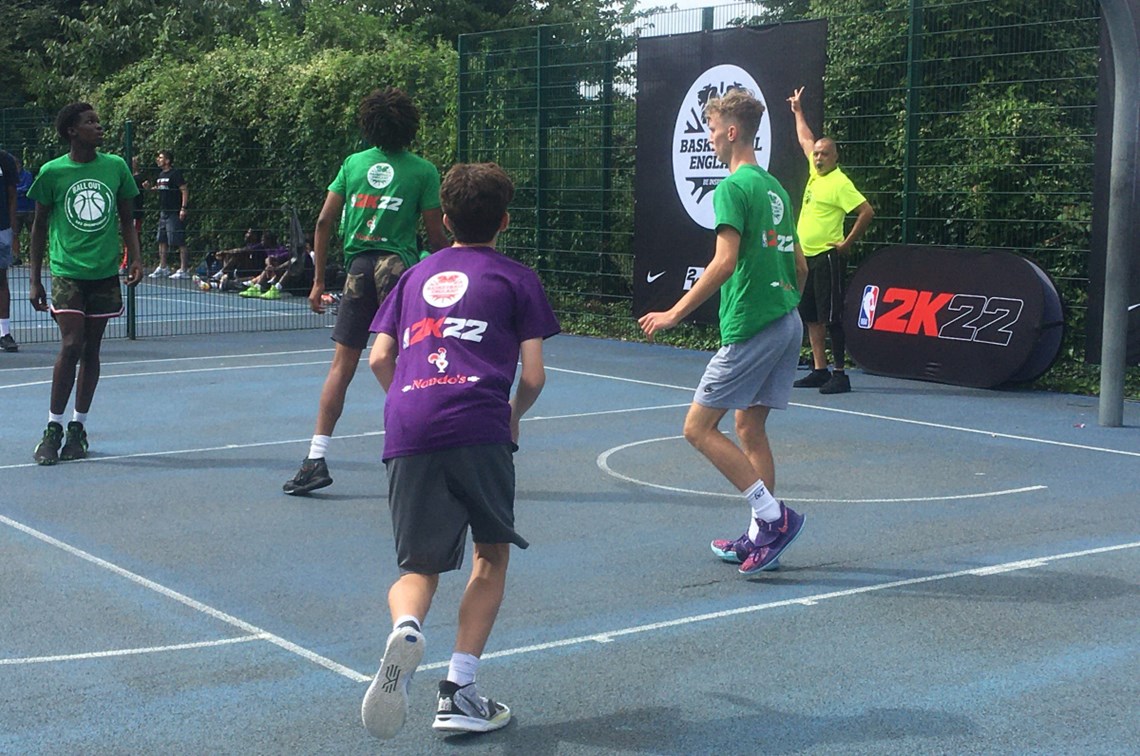 Heartbreak
Eager to get their competition off to the best possible start, the boys lost a heartbreaker on the buzzer, going down 11-10 against a very tough, physical team. I was so proud of them as just a few weeks earlier they wouldn't have stood a chance against this team and now they'd been just a basket away from toppling them.
Next they had to play "Four Headed Goat" who qualified as runners up from the London regional event, a sign of their quality. A tough opponent with a dominant post player, the WBS boys were ready for the challenge but were narrowly beaten once again, coming up short 11-14 to a team that would eventually finish third overall.
The final group game was another tough one with the boys losing 11-6 to finish 25th overall. Despite their results the boys were so pleased with themselves, realising how far they'd come on their 3x3 journey and how much they'd improved over just a few months.
National team interest
With Ball Out at a close, the boys still had two more 3x3 tournaments in Wales following the National Finals. They finished as runners up both times, losing 10-9 to the Welsh team players who beat them 15-1 in Swansea a few weeks earlier.
The Welsh selectors were obviously impressed by their play and invited Oli Wilson, Ben Ritson and Joe Ritson to Welsh National Junior team trials. Ben and Joe were successful in being picked for the U19 squad and Oli was selected for the U16 squad.
All four WBS players had a fantastic summer of basketball and improved far more than I or they would have ever expected. 3x3 is such a great game for accelerating player development and the Ball Out Tournaments are definitely one of the best ways to become involved with the format.
So do I think the boys proved the quote: 'players are made in the summer, teams are made in the season', this summer? I'd say yes, but I think at least 80% of their development came from simply competing in 3x3 every weekend.
What I can say for sure though is the players are now hooked and can't wait for next summer!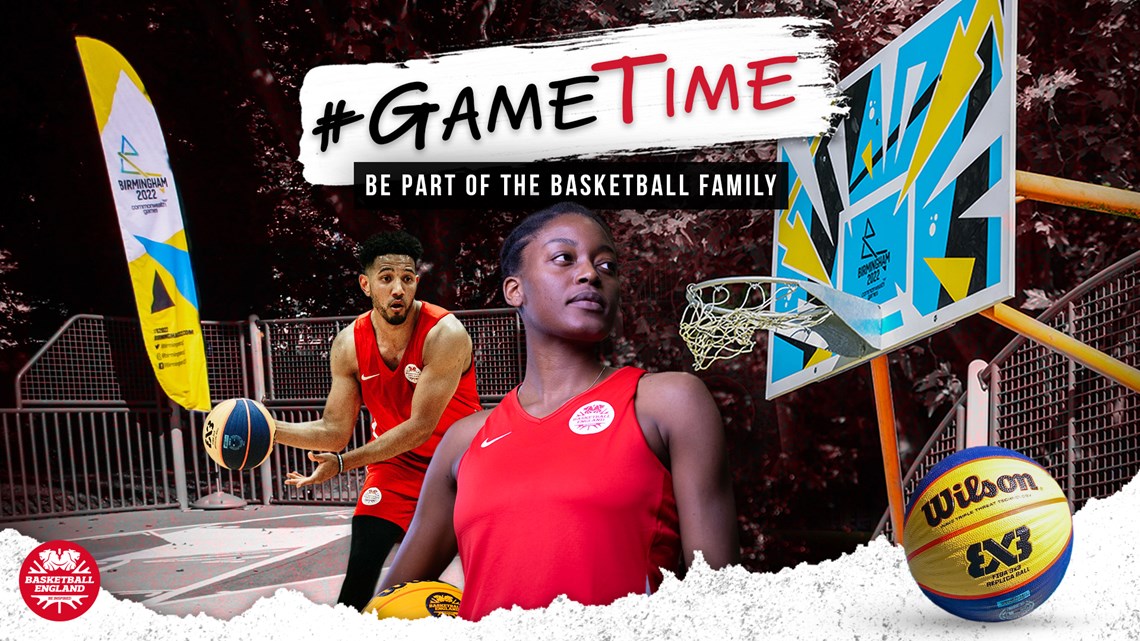 Basketball has the power to change lives. #GameTime will aim to raise awareness of the positive impact that our sport can have on people no matter who they are or where they're from.
We're aiming to engage 1 million people in basketball using the Commonwealth Games 2022, 3x3, #ProjectSwish and more.
Regardless of age, gender or background, across every part of the basketball community.... It's #GameTime!